Stand up for the facts!
Our only agenda is to publish the truth so you can be an informed participant in democracy.
We need your help.
I would like to contribute
A poll conducted in Egypt revealed that 80 percent of Egyptians oppose receiving foreign aid from the United States.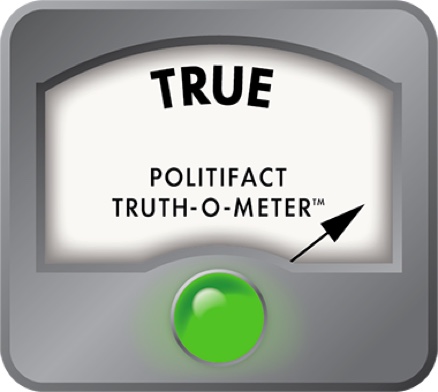 U.S. Senate candidate Barry Hinckley says 80 percent of Egyptians oppose receiving foreign aid from the United States
In the wake of the Sept. 11, 2012, attack on the U.S. consulate in Libya and protests throughout the Middle East over the YouTube video that disparaged Mohammad, some critics of U.S. foreign policy have questioned the aid we give to such countries. One was Barry Hinckley, a Republican running against U.S. Sen. Sheldon Whitehouse.

A Sept. 14 story posted on 630WPRO.com reports: "Hinckley said a poll conducted in Egypt revealed that 80% of Egyptians oppose receiving foreign aid from the United States."

The story headlined "Hinckley calls for elimination of U.S. aid to Libya, Pakistan, and Egypt," which Hinckley references on his Facebook page, quotes the candidate as saying, "It makes absolutely zero sense to further burden our own economy to give billions of dollars to a country that doesn't even want it." said Hinckley.

He said Whitehouse characterized the idea of cutting foreign aid to Egypt as a "blunder." "I believe that it is a far greater blunder to continue sending billions of dollars to nations that violently attack American lives and property," Hinckley says in the story.

We gave Hinckley a False ruling in April when he asserted that President Obama gave $1.5 billion to Egypt's Muslim Brotherhood (that's the amount of aid going to Egypt, most of it to the military), so we were interested in whether 80 percent of Egyptians really do want U.S. aid to stop.

We e-mailed Hinckley's campaign manager and spokesman, but didn't get a response.

So we went looking ourselves, and found a Gallup poll conducted in Egypt between Jan. 31 and Feb. 7. The key question: Do you favor or oppose the U.S. sending economic aid to Egypt?

The survey of 1,000 Egyptians, with a margin of error of plus or minus 3.4 percentage points, found that 82 percent opposed U.S. aid, a rate that has been growing since Gallup began asking the question in April 2011, when 52 percent were opposed.

The survey also found that the results don't just apply to aid from the United States.

Opposition to aid from international organizations such as the World Bank or the International Monetary Fund went from a low of 32 percent in September 2011 up to 57 percent during the February 2012 survey. Opposition to aid from other Arab governments has been increasing as well, but not to the point where more Egyptians oppose it or support it. The rate of opposition went from 22 percent in September 2011 to 39 percent in the February poll.

Why the growing opposition?

Gallup said in its March 29, 2012, analysis that public antagonism toward the aid rose after non-government, pro-democracy groups from the United States and Europe, working in Egypt, were accused of illegally accepting foreign funds and trying to foster unrest.

As the Gallup report says, "The murky circumstances and arrangements that resulted in the prosecution, travel limitations, and then sudden departure of U.S. citizens facing trial in Egypt has only inflamed Egyptians' sense of distrust and suspicion regarding such organizations and what U.S. funds mean for Egyptian sovereignty."

Forty-three people from those groups, including some Egyptians, were accused of such things as paying activists to incite protests in Egypt to destabilize the country. The latest survey was done shortly after they sought refuge in the U.S. embassy and before many were allowed to leave the country after posting bail.

We also found a second study that asked the question in a different way but produced a similar response. That poll of 1,000 Eyptians, conducted March 19 to April 10 by the Pew Research Center, found that 61 percent said both U.S. military and economic aid have a harmful effect on Egypt. The margin of error was plus or minus 4.2 percentage points.

Our ruling

Barry Hinckley, in raising questions about whether the United States should be giving foreign aid to countries such as Egypt, said that 80 percent of Egyptians oppose receiving foreign aid from the United States.

A Gallup poll taken in February shows that he's right in the ballpark.

We rate his statement as True.

(Get updates from PolitiFact Rhode Island on Twitter: @politifactri. To comment or offer your ruling, visit us on our PolitiFact Rhode Island Facebook page.)
Facebook.com, "Hinckley for U.S. Senate," Sept. 16, 2012, wall entry, accessed Sept. 25, 2012

630WPRO.com, "Hinckley calls for elimination of U.S. aid to Libya, Pakistan, and Egypt," Sept. 14, 2012, accessed Sept. 25, 2012

Gallup.com, "Egyptian Opposition to U.S. and Other Foreign Aid Increases," March 29, 2012, accessed Sept. 25, 2012

NYTimes.com, "U.S. Defendants Leave Egypt Amid Growing Backlash," March 1, 2012

WSJ.com, "Egypt Is Set to Lift Travel Ban," Wall Street Journal, March 1, 2012

BBC.co.uk, "US citizens seek refuge at Cairo embassy," Jan. 30, 2012

PewGlobal.org, "Egyptians Remain Optimistic, Embrace Democracy and Religion in Political Life," May 8, 2012, accessed Sept. 25, 2012
Browse the Truth-O-Meter
More by C. Eugene Emery Jr.
Support independent fact-checking.
Become a member!
In a world of wild talk and fake news, help us stand up for the facts.