Stand up for the facts!
Our only agenda is to publish the truth so you can be an informed participant in democracy.
We need your help.
I would like to contribute
Says he "has repeatedly praised Chuck Hagel's character, patriotism, bravery, and personal service defending our nation."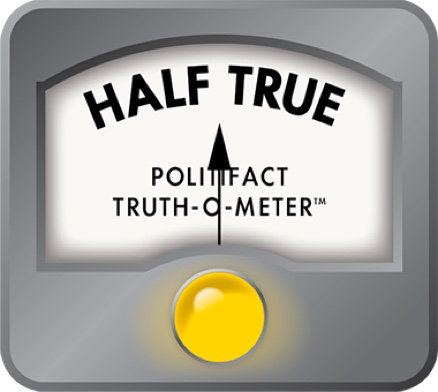 Ted Cruz said he has repeatedly praised Chuck Hagel's public service
U.S. Sen. Ted Cruz, who has drawn fire from Democrats for his questions of Chuck Hagel, maintains that critics overlook his positive references to Hagel, the former two-term Nebraska senator nominated for secretary of Defense.

At Hagel's confirmation hearings, Cruz employed video clips of Hagel being interviewed by Al-Jazeera to suggest the nominee espoused views hostile to Israel, Politico summarized Feb. 14, 2013, and during a committee vote, Cruz criticized Hagel's failure to reveal details of his personal compensation from 2008 to 2010, asking whether North Korean sources may have funneled $200,000 to the defense nominee.

The senator's questions are not attacks, Cruz spokeswoman Catherine Frazier later said, according to a Feb. 14, 2013, post on the Dallas Morning News' Trailblazers blog. Frazier continued: "Sen. Cruz has repeatedly praised Chuck Hagel's character, patriotism, bravery, and personal service defending our nation — at the confirmation hearing, in writing, and at the committee hearing casting his vote on Senator Hagel's nomination."

He has?

President Barack Obama announced his nomination of Hagel, a Vietnam War veteran and former newscaster who served as a Republican senator through early 2009, on Jan. 7, 2013.

The Morning News report opened by saying that Cruz, a freshman Republican, was being likened by critics to Joe McCarthy, the late Wisconsin senator whose crusade against communists in government devolved into doubts about his legitimacy.

On Feb. 12, 2013, as the Senate Armed Services Committee approved Hagel's nomination on a 14-11 party line vote, the News said, Cruz suggested that Hagel had taken money under the table from adversaries. "We do not know, for example, if he received compensation for giving paid speeches at extreme or radical groups," Cruz said before the committee vote. "It is at a minimum relevant to know if that $200,000 that he deposited in his bank account came directly from Saudi Arabia, came directly from North Korea."

Cruz demanded financial disclosures from Hagel covering five years, three more than required, the News reported, and the Texan said that without that, the "only reasonable inference" is that "there was something in there that they did not want to make public."

At the hearing, Politico reported, Sens. Bill Nelson, D-Fla., and John McCain, R-Ariz., rebuked Cruz for "what they considered an unfair line of questioning allegedly impugning Hagel's patriotism."

Nelson chastised Cruz for violating standards of "comity and civility that this committee has always been known for….To question in essence whether somebody is a fellow traveler with another country, I think is taking it too far….You basically have impugned the patriotism of the nominee."

Subsequently, the News said, left-leaning pundits compared Cruz's statement to those aired during the 1950s Red Scare – intimidation by insinuation. Armed Services Chairman Carl Levin, D-Mich., referred to Cruz's assertions as "innuendo" that lacked factual basis. Sen. Barbara Boxer, D-Calif., made an allusion to McCarthy, recalling a time when senators would make insinuations by claiming to have a speech someone once made in his pocket, casting aspersions without producing evidence. "It was reminiscent of some bad times," she said, according to the News.

By email, Frazier told us that Cruz's praise of Hagel shows up in video of the committee proceedings, committee transcripts and published articles by Cruz.

Cruz's Jan. 7, 2013, USA Today opinion column opens by calling Hagel a "war hero and public official who has served America honorably. However," it continues, "his views on foreign and defense policy are out of the mainstream, and he is not a good fit for secretary of Defense." The remaining 280 words give reasons not to back Hagel.

A Cruz opinion column posted by Politico on Feb. 1, 2013, opens: "Chuck Hagel is a decorated Vietnam veteran with an honorable history fighting for his country, and I commend his personal valor and sacrifice." The rest of the 800-word article covers Cruz concerns about the nominee.

Cruz praised Hagel in two moments during meetings of the Armed Services committee.

On Jan. 31, 2013, according to a hearing transcript, Cruz prefaced his questioning of Hagel by saying: "I want to begin by thanking you for your honorable service to our nation, for your personal sacrifice that you have put in to standing and fighting for this country." And on Feb. 12, Cruz prefaced his echo of a newspaper saying Hagel's foreign policy views put him on the Senate's fringe by saying: "And Sen. Hagel, although I very much respect his personal heroism and character and service, putting his life on the line defending this nation," according to a transcript.

Cruz separately issued press releases questioning Hagel's nomination on Jan. 7 and Feb. 14, 2013. The combined 324 words include no praise.

Our ruling

Cruz's office says he has "repeatedly praised" Hagel's "character, patriotism, bravery, and personal service defending our nation."

We found four instances, but in each one--and in others where he aired no praise--Cruz hammered what he calls Hagel's shortcomings so much so that some colleagues cried foul. The missing context of this claim is that every time, Cruz's praise has been overshadowed by pointed questions and/or critiques. Mark this statement Half True.
News blog entry, "Democrats paint Sen. Ted Cruz as latter-day McCarthy over Hagel insinuations," Trailblazers blog, The Dallas Morning News, Feb. 14, 2013

Opinion column, Ted Cruz, "Ted Cruz: Why I expect to oppose Hagel," USA Today, Jan. 7, 2013

Opinion column, Ted Cruz, "Chuck Hagel's confirmation-day conversion," Politico, Feb. 1, 2013

Transcripts, confirmation hearings of Chuck Hagel, nominee for U.S. Secretary of Defense, Senate Armed Services Committee, Jan. 31 and Feb. 12, 2013, Federal News Service and Political Transcript Wire (Nexis search)

Press releases, "U.S. Sen. Ted Cruz Statement on Hagel Nomination," Office of U.S. Sen. Ted Cruz, Jan. 7, 2013; "U.S. Sen. Ted Cruz Statement on Hagel Vote," Office of Sen. Cruz, Feb. 14, 2013




Browse the Truth-O-Meter
More by W. Gardner Selby
Support independent fact-checking.
Become a member!
In a world of wild talk and fake news, help us stand up for the facts.