Stand up for the facts!
Our only agenda is to publish the truth so you can be an informed participant in democracy.
We need your help.
I would like to contribute
The Austin Independent School District's graduation rate reached an all-time high of 82.5 percent in 2012.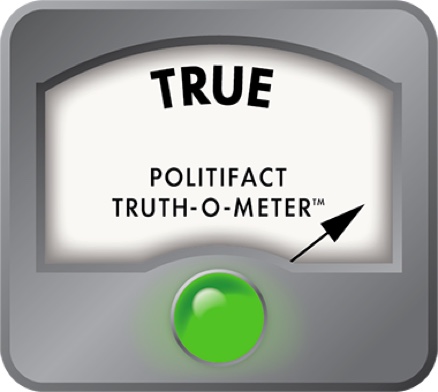 Grad rates rise in Austin
Education trends come and go. But calls for better high school graduation rates have only intensified as technology demands a higher-skilled workforce.
 Results on that front were a top achievement noted by Atlanta school board members last week as they announced that Meria Carstarphen, the superintendent of the Austin Independent School District, is their choice to succeed Erroll B. Davis Jr. as Atlanta Public Schools superintendent.
 The school district in Texas' capital city announced in July that the graduation rate for its Class of 2012 had hit an all-time record of 82.5 percent. That's a great rate by most standards and well above Georgia's 69.73 percent grad rate and APS' rate of 50.87 percent that year.
 But is it accurate? And is it something Carstarphen deserves credit for? We thought we'd look deeper into the numbers.
 Carstarphen, 44, took the helm of the Austin district -- with 87,000 students, 12,000 employees and a $950 million annual budget -- in July 2009. At that time, the district's high school graduation rate was 74.3 percent, based on data for the Class of 2008.
Austin's grad rate has climbed steadily since then. It was 75.6 in 2009, 78.6 percent in 2010 and 80 percent in 2011, before reaching 82.5 in 2012, according to data from the Texas Education Agency.
During Carstarphen's tenure, the graduation rate improved most among Austin's African-American students, going from 71.5 percent for the Class of 2010 to 79.6 percent for the Class of 2012, for a difference of 8.1 percentage points. In that period, the rate improved for all students by 3.9 percentage points, by 5.7 percentage points for Hispanic students and by a tiny 0.1 percentage points for white students, according to district data.
But Austin still has the lowest graduation rate among the state's large urban districts for economically disadvantaged students, at 78.9 percent.
The upward trajectory of Austin's overall graduation rate mirrors that of the state.
Texas, in fact, has one of the nation's highest high school graduation rates. Its graduation rate climbed almost 10 percentage points in six years to  87.7 percent for 2012. Only one state -- Iowa -- had a better record that year for on-time graduations, with 89 percent, according to the U.S. Department of Education.
Nationwide, the average grad rate was 81 percent in 2012.
Getting an accurate gauge of the high school graduation rate seems like a simple task. But for years, some states and local school districts were allowed to calculate their rates by more than one method. As a result, any national figure was, at best, a rough estimate, and state-by-state comparisons were difficult and discouraged.
 But beginning in 2011, the federal government mandated that all states and school districts calculate their graduation rates by counting the number of students who completed high school four years after starting ninth grade.
That meant states such as Georgia could no longer count students who took five, six or more years to complete high school. They also could no longer write off students who left school as transfers, potentially masking the magnitude of their dropout problems.
As a result, Georgia's rate was recalculated downward more than 13 percentage points, from 80.9 percent to 67.5 percent in 2011. It's risen since then, to 69.7 percent in 2012 and 71.5 percent in 2013.
There also was some bounceback for APS, which saw its graduation rate jump to 58.6 percent in 2013.
The rates in Texas and its local school districts weren't affected by the federal policy change. The state has been reporting a four-year graduation rate for years, said Debbie Ratcliffe, a spokeswoman for the Texas Education Agency.
Graduation rates factor into Texas' school accountability ratings, and Austin closely tracks student attendance, Ratcliffe said. Parents in Austin get an automated message in the evening if their child was tardy or absent that day, she said.
In some neighborhoods, teachers visit children at home if they drop out or are at risk of quitting school, Ratcliffe said.
The Austin school district also has as its No. 2 person the state's former "dropout czar."
When they announced the 2012 grad rate last year, Austin school officials said they had implemented an early warning system to stop students headed for trouble. The system allows counselors and administrators to track student progress and step in when they see students falling behind, missing classes or facing other obstacles to long-term success, they said.
Late last week, Carstarphen put out a release highlighting some of the district's efforts to improve student outcomes in her tenure. They included the creation of alternative graduation pathways, including an after-hours chance at recovering lost credit hours at the district's Twilight School.
She said Austin was one of the first districts in the nation to incorporate social and emotional learning into its curriculum to help students manage their emotions, develop positive relationships and handle challenging situations constructively. The program was in 27 schools when it launched two years ago and will be in all schools at every grade level by 2015-2016, Carstarphen said.
The Atlanta Board of Education is slated to formalize Carstarphen's appointment April 14.
Our conclusion
Austin's high school graduation rate has risen in Carstarphen's tenure as school superintendent to 82.5 percent. It's not as good as Texas' overall graduation rate, but it is better than the national average and far better than the rates for Atlanta Public Schools and Georgia. It's difficult to say how much of the increases can be attributed to policies she's pushed. But it appears accurate.
We rate the statement True.
Austin Independent School District press release on graduation rates,
Texas Education Agency reports by district,
Emails with Christian Clarke Casarez, assistant director of communications,Austin Independent School District
Superintendent's message to the district,
The Secondary School Completion Report for Texas,
Texas grad rate data,
Emails with Debbie Ratcliffe, spokeswoman, Texas Education Agency
U.S. Department of Education state, district data,
.Emails with Jim Bradshaw, U.S. Department of Education press office
Browse the Truth-O-Meter
More by Nancy Badertscher
Support independent fact-checking.
Become a member!
In a world of wild talk and fake news, help us stand up for the facts.