Stand up for the facts!
Our only agenda is to publish the truth so you can be an informed participant in democracy.
We need your help.
I would like to contribute
"There has never been an alderman who has defeated an incumbent mayor in the history of this great city."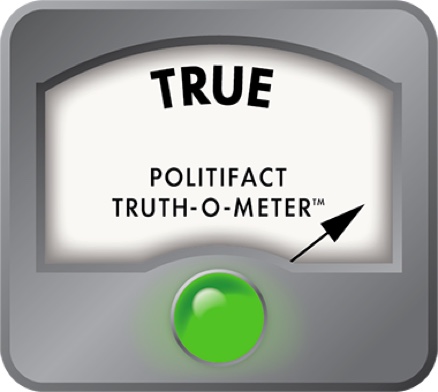 Bob Donovan wants to go where no alderman has gone before
Milwaukee Ald. Bob Donovan harbors no illusions of a cakewalk to the mayor's office in 2016.
The well-funded and entrenched incumbent, Tom Barrett, appears poised to seek a fourth four-year term.
And history's not on Donovan's side, the alderman told supporters July 29, 2014, when he announced his bid.
"What we are proposing is monumental and also unprecedented," Donovan said. "As a matter of fact to the best of my knowledge there has never been an alderman who has defeated an incumbent mayor in the history of this great city."
Milwaukee's modern-day tendency to return incumbents to office is well documented: it's been almost 75 years since a mayor fell (Carl Zeidler stunned Daniel Hoan in 1940).
But never's a long time. No alderman has ever dethroned a mayor?
To the history books
We took up Donovan's history challenge, looking back to the early days of city government, when aldermen received no salary and worked out of a church and above a livery stable.
Milwaukee has elected a "boy mayor" (flashy 29-year-old Sherburn Becker, 1906). It has backed  mayors born in Germany, Ireland and France. It voted in a mayor (Zeidler) whose surprising win was engineered by the future writer of "Psycho."
The city's voters have made a mayor of the man who wrote the "Peck's Bad Boy" books (George W. Peck), and have tapped surgeons, liquor peddlers, judges, congressman, bankers and many lawyers to the post. Democrats are the rule, but a few Republicans have broken through.
But relatively few aldermen even have run against an incumbent.
The last to try, unsuccessfully, was Rod Lanser in the 1968 primary. Mayor Henry Maier won a third term and served until 1988.
The last to win a mayor's race as an alderman: Emil Seidel (1910), owner of a small pattern shop.
Seidel is remembered not for that, but for starting the city's half-century of mainly Socialist Party mayors. He made a national splash, becoming the first Socialist to run a major U.S. city.
But Seidel didn't defeat a sitting mayor.
He tried, but in 1908 lost narrowly to David S. Rose, described by historian John Gurda as "a political prince of darkness who allowed prostitution, gambling dens, all-night saloons and influence-peddling to flourish on his watch" while fighting off criminal charges.
Rose wasn't re-nominated by the Democrats in 1910, and Seidel defeated Republican physician John Beffel ("Dr. Good Government").
Like Donovan, Seidel was fond of meeting constituents in taverns. so much so that "Seidel" became a nickname for a beer mug, Martin Hintz recounts in "A Spirited History of Milwaukee Brews & Booze."
Back to Donovan's claim that since the city charter was signed in 1846, no alderman has defeated a sitting mayor.
Echoing Donovan, to the best of our knowledge, he is correct.
We examined newspaper archives and the Milwaukee Public Library's "Milwaukee Mayors" digital collection. We consulted with the city's Legislative Reference Bureau's library manager, Eileen Lipinski, Gurda and Milwaukee City Clerk Jim Owczarski.  We reviewed races up to the present day.
Only a handful of aldermen or former aldermen have advanced to the mayor's office, and none against an incumbent, Lipinski found after combing through records kept by the non-partisan research agency.
A tough challenge
What makes the leap from alderman to mayor so tough? After all, there's only a couple hundred feet separating their second-floor offices in Milwaukee's 119-year-old City Hall downtown.
"Most alderman are very familiar to voters in their districts," offered Donovan. "But not citywide."
There's also a general fear among alderman about taking on any sitting mayor, for fear of losing and suffering retribution in terms of help for their districts, Donovan said.
"I'm not accusing the mayor," said Donovan, who intends to run for both mayor and his district seat simultaneously. "That's always a concern of aldermen. We're only as good as what we can deliver."
Donovan might not find as much comfort from Seidel's example if he digs into the deep background on the Socialist.
Seidel, we found, was elected in 1908 as an "alderman at large," which meant he had a citywide constituency, rather than representing a smaller geographical area.
Our rating
No Milwaukee alderman has defeated an incumbent to become mayor, according to Donovan.
It's relatively rare for aldermen or former aldermen to run for mayor. It's even more rare for them to win. And none has ever bested a sitting mayor, experts agree.
We rate Donovan's statement True.
Interview with Bob Donovan, Aug. 5, 2014
Interview with Eileen Lipinski, library manager, Milwaukee Legislative Reference Bureau, Aug. 4, 2014
Interview with John Gurda, July 31, 2014
Interview with Milwaukee City Clerk Jim Owczarski, Aug. 4, 2014
Milwaukee Public Library's "MIlwaukee Mayors" collection
Wisconsin Historical Society, "Milwaukee Sewer Socialism" collection
"The Making of Milwaukee," by John Gurda
"A Spirited History of Milwaukee Brews & Booze." by Martin Hintz
Milwaukee Sentinel archives
Browse the Truth-O-Meter
More by Dave Umhoefer
Support independent fact-checking.
Become a member!
In a world of wild talk and fake news, help us stand up for the facts.