Stand up for the facts!
Our only agenda is to publish the truth so you can be an informed participant in democracy.
We need your help.
I would like to contribute
"Every 28 hours" an unarmed black person is shot by a cop.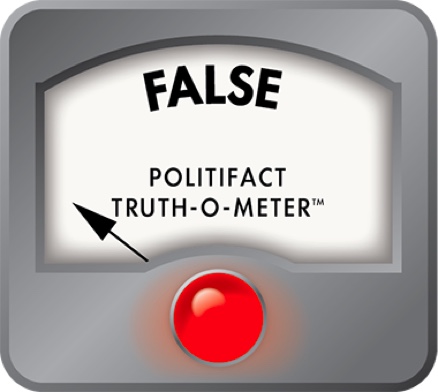 An unarmed black person is shot 'every 28 hours,' says Marc Lamont Hill
In the days before the funeral of 18-year-old Ferguson, Mo., resident Michael Brown, two black pundits appeared on CNN to debate what his killing meant for race relations in America.
It quickly turned into a shoutfest driven by the opposing political views of conservative radio host Larry Elder and liberal professor and author Marc Lamont Hill. Elder blamed the media for inflaming the racism narrative and ignoring that black homicide is the No. 1 cause of death among young black men. (We previously fact-checked a similar claim and found it to be True.)
"How often does it happen that an unarmed black is shot by a cop?" Elder asked in the Aug. 20, 2014, interview.
"Every 28 hours," Hill said. "Every 28 hours, Larry. Larry, every 28 hours. According to the MXGM study, a black person is killed by law enforcement, vigilantes or security ..."
Elder cut in, but Hill revisited his point later in the interview, saying, "But if this study bears out, and it does, that every 28 hours an unarmed black person is killed, then that also is a problem."
We wanted to see if that statistic is correct.
We didn't hear back from Hill, but as he said on CNN, he is referencing a 2013 report by the Malcolm X Grassroots Movement called "Every 28 Hours," which examined killings of African-Americans in 2012 by law enforcement, security guards and "vigilantes" who claimed self-defense.
The report is not an academic, unbiased representation of these deaths. It was put together by one volunteer researcher and details 313 deaths based on news clips and police reports. It arrives at one death "every 28 hours" by dividing the number of hours in a year, 8,760, by the number of deaths, 313.
But the report doesn't say what Hill offered on CNN, that an "unarmed black person is killed" every 28 hours.
In fact, less than half of the people who were killed were unarmed, according to MXGM. PunditFact found 136 were labeled as unarmed after reviewing the compiled profiles.
The 28-hour calculation factored in all 313 deaths, which included people who were armed, "allegedly" armed and unarmed.
That's an important distinction not reflected in Hill's claim.
Also, not all of the "unarmed" people are analogous to Brown's case or were killed by police.
Included in the unarmed tally, for instance, is Trayvon Martin, the Miami Gardens teen who was killed by a neighborhood watchman named George Zimmerman. In other cases, whether someone was really "unarmed" may depend on your definition. In nine cases, police said they shot at suspects because they were charging at them from behind the wheel of a vehicle.
Another case to make the list is Rudy Eugene, the Miami man who attacked a homeless man and gnawed his face before police shot him to death.
We also found several "unarmed" deaths that were due to accidents, many car crashes as officers sped to a scene. In another example, one woman was killed at her birthday party, hosted by an off-duty police officer, when she hugged the officer from behind and somehow set off his gun.
Our ruling
When asked how often an unarmed black is shot by a cop, Hill answered "every 28 hours." He then referenced a report issued by the Malcolm X Grassroots Movement and said "that every 28 hours an unarmed black person is killed."
Either description is incorrect.
The report, which is not an academic work, reaches its conclusion by including deaths that were not at the hands of police, deaths of blacks who were armed, car accidents, and deaths of blacks who were in aggressive or hostile situations.
The report only classified 136 of 313 deaths as unarmed, which does not support his claim that an unarmed black person is shot by police every 28 hours.
We rate the claim False.
---
Consider helping fund PolitiFact's Kickstarter to live fact-check the 2015 State of the Union and GOP response.
Browse the Truth-O-Meter
More by Katie Sanders
Support independent fact-checking.
Become a member!
In a world of wild talk and fake news, help us stand up for the facts.