Stand up for the facts!
Our only agenda is to publish the truth so you can be an informed participant in democracy.
We need your help.
I would like to contribute
Texas House Speaker Joe Straus said, 'I do not care if Wallace Hall swings from a tree.'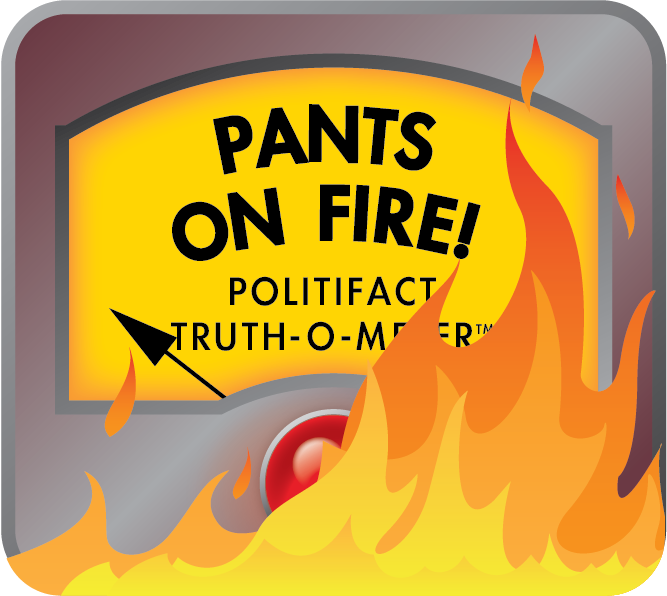 Appointee Wallace Hall says Joe Straus said he didn't care if Hall was strung from a tree
According to a University of Texas System regent who's under criminal investigation, the Republican speaker of the Texas House indicated he didn't care if the regent got strung up.
Dallas businessman Wallace L. Hall Jr. made his biggest splash in a Dec. 6, 2014, speech accepting the Torch of Freedom award from Texans for Fiscal Responsibility by saying the House speaker, Joe Straus, separately told Gov. Rick Perry, who appointed Hall to the board, that he would drop the House's pressure on Hall if Hall just quit the board -- an offer that Straus spokesman Jason Embry subsequently said did not happen.
Our attention was drawn by another part of Hall's speech.
After saying his own questions about "unusual admissions" practices at UT led to a special House committee's impeachment proceedings, Hall added: "And this quote from the speaker of the House before a large audience: 'I do not care if Wallace Hall swings from a tree.' This from the same speaker who claims his job is not to protect the citizens, but his (House) members.
"Of course, he did not attempt to confront me personally," Hall said. "Does that seem odd to you? Instead he set up an experimental investigative committee to force me to quit and, failing that, destroy my reputation." Hall said he also was threatened with investigations by the Department of Public Safety and FBI and is waiting, like his wife and children, to see if he's indicted in Travis County.
That tree-swinging mention struck us as provocative enough to verify.
Hall offered no comment in response to our emailed inquiries nor did Straus engage.
Straus interviewed in 2013
From an online search, though, we learned that Straus talked about Hall and a tree in a public interview during the 2013 Texas Tribune Festival in Austin.
In the Sept. 28, 2013, interview, Straus described his expectations of a special House panel formed to consider leveling impeachment charges against Hall. In August 2014, that panel censured and admonished Hall, listing his relentless demands for records from UT-Austin, his handling of confidential student records and his efforts to oust the university's president, Bill Powers, who later announced his plans to step down. Hall's defenders, including Perry, say he has simply exercised his oversight duties as a regent.
As of mid-December 2014, Hall remained under investigation by the Travis County district attorney's Public Integrity Unit, in part for his handling of confidential student information.
Straus said in the 2013 interview: "I want a fair, thorough, complete investigation. ...Wherever the trail leads, that's where we'll go."
Our transcript picks up with Tribune reporter Jay Root:
ROOT: "What have you heard about the allegations against Wallace Hall that either just don't disturb you, that think that it's even appropriate to even be talking about?..."
STRAUS: "I don't know. I don't want to prejudge what the committee and the investigation is going to turn up. And I don't, I don't want to say I don't care. But I have, I have no bias here. I don't, I don't care whether they, whether they give the guy a medal of honor or hang him from a tree. I don't know, I don't know, I have no idea.
ROOT: "Hang him from a tree, really?" (crowd laughter)
STRAUS: "Well, you know, not literally. But my point is whether the report is harshly critical and leads to some impeachable offense and makes that recommendation or whether it says Wallace Hall is the greatest... regent that's ever been in the history of Texas, hands off, give him some kind of resolution in his honor. I don't know. And I'm not gonna know until the investigation is complete."
Our ruling
According to Hall, Straus said, "I do not care if Wallace Hall swings from a tree."
Straus said close to that, but he said in the same breath he'd likewise be open to a special panel deciding Hall deserved to be honored. Overall, the speaker made it clear he wasn't judging Hall in advance of the committee's review -- which is hardly how Hall characterized Straus' attitude.
With all this detail available in the online video of the Straus interview, Hall's statement shakes out as incorrect and ridiculous. Pants on Fire!
---
PANTS ON FIRE – The statement is not accurate and makes a ridiculous claim.
Click here for more on the six PolitiFact ratings and how we select facts to check.
News story, "Speaker Straus denies allegations by embattled UT Regent Wallace Hall," Austin American-Statesman, posted online Dec. 12, 2014
Video of public interview of Texas House Speaker Joe Straus, Texas Tribune Festival, Texas Tribune, Sept. 28, 2014, posted online Oct. 2, 2013 (accessed Dec. 12, 2014)
Browse the Truth-O-Meter
More by W. Gardner Selby
Support independent fact-checking.
Become a member!
In a world of wild talk and fake news, help us stand up for the facts.