Stand up for the facts!
Our only agenda is to publish the truth so you can be an informed participant in democracy.
We need your help.
I would like to contribute
John Cornyn "voted twice in 2013 to back Obama's amnesty plan."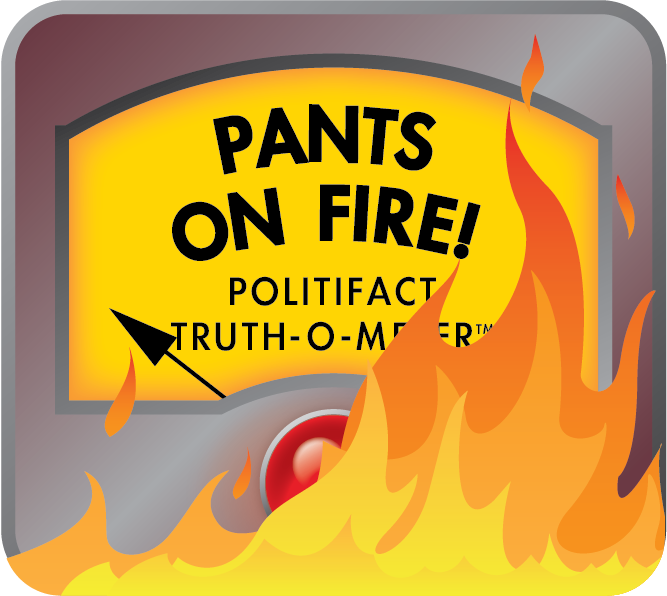 John Cornyn voted against leadership's immigration plan at committee level and on Senate floor in 2013
A Republican primary challenger to John Cornyn said in an email blast Jan. 31, 2014, that the senior senator for Texas is teaming with Barack Obama, the Democratic president, to "ram amnesty down your throat."
U.S. Rep. Steve Stockman of Friendswood went on to say that no GOP leader is working harder for amnesty than Cornyn. More: "Last year Cornyn helped pass Obama's amnesty bill in the Senate."
We decided to check the to-the-point claim in the banner topping Stockman's email: "John Cornyn voted twice in 2013 to back Obama's amnesty plan."
He did?
We zeroed in on Cornyn's votes, also exploring Obama's connection to the plan.
The legislation, which has yet to gain traction in the House, isn't universally considered an amnesty scheme in part because it's not as forgiving of immigrants lacking legal residency as the overhaul signed into law by President Ronald Reagan in 1986.  In April 2013, our colleagues at PolitiFact in Washington, D.C., rated as Half True a claim that the legislation drafted by the Gang of 8 --four Senate Democrats and four Republicans intent on building a bipartisan coalition--was not an amnesty plan. The legislation did not offer blanket legal residency to unauthorized immigrants while it mandated fines, background checks and waiting periods, making it tougher than its 1986 predecessor. However, the proposal did afford a measure of clemency to those immigrants, who would not be required to return to their home countries.
Our email to Stockman's spokesman, Donny Ferguson, about Cornyn's votes elicited no response. Cornyn's campaign spokesman, Drew Brandewie, emailed us instances of Cornyn voting against the measure.
Among substantive votes, Brandewie said, Cornyn voted against the measure when it cleared the Senate Judiciary Committee by 13-5 in May 2013, as noted in a news blog post by the Dallas Morning News on June 5, 2013, which also said that backers of the plan "had fended off many amendments" that Cornyn "authored or supported, including some to beef up enforcement or strip the path to citizenship for 11 million people" already estimated to be "in the country illegally."
Cornyn's "no" vote in committee, on May 21, 2013, wasn't his last.
On June 27, 2013, the Senate sent the House an immigration proposal "that would allow millions of illegal immigrants the chance to live legally in the United States and to eventually become U.S. citizens," the Washington Post said in a news story posted that day. The legislation, which did not draw widespread House support, also called for doubling the number of U.S. Border Patrol agents along the U.S.-Mexico border, the story said, and required the construction of 700 miles of fencing there. In addition, employers would newly be required to check the legal status of all job applicants using the government's E-Verify system, the Post reported.
Senators voted 68-32 for the plan with 14 Republicans joining Democrats on the "aye" side, the Post said. But Cornyn and fellow Texas Sen. Ted Cruz voted against final approval, the Dallas Morning News said in a news blog post the day of the vote, after voting earlier that day against bringing the proposal to a final vote. "The votes were no surprise," the News said. "Both openly opposed the bill."
Stockman's email blast condemning Cornyn singles out two other votes as indicative of Cornyn helping to advance Obama's plan. Stockman wrote: "Cornyn voted with Democrats twice to kill our Republican filibuster of amnesty," adding that he was referring to two Senate votes that preceded days of floor debate.
And what were those votes? On June 11, 2013, Cornyn was among 82 senators and more than 25 Republicans (though not Cruz), who voted for cloture, a hurdle that had to be cleared before the body could consider starting floor action on the legislation. That afternoon, Cornyn was among 84 senators to vote to proceed to debating the legislation.
Brandewie guided us to a news blog post by the Houston Chronicle on that day, which said that although Republican leaders in the Senate "said they could not support the bill as written, they voted to move the legislation forward and allow lawmakers to change it through amendments."
The blog post quoted Cornyn as saying that he voted to launch floor debate so he could offer a tighter border security amendment. "The bottom line is that if border and national security cannot be guaranteed in this bill, I cannot and will not support it," Cornyn said.
Separately that day, Obama gave the measure his wholehearted endorsement, according to a New York Times news story posted online that afternoon, describing it as consistent with principles he had aired. "Nobody got everything they wanted," Obama said, according to the Post story. "Not Democrats. Not Republicans. Not me. But the Senate bill is consistent with the key principles for common-sense reform that I — and many others — have repeatedly laid out."
We found no sign of Obama presenting an immigration proposal. That's correct, Marc Rosenblum, an analyst for the Migration Policy Institute, a nonpartisan think tank that studies worldwide immigration, told us by phone, though he also said the Senate plan largely aligned with a "blueprint" for reform issued by Obama in May 2011 that outlined his desired changes in law. The blueprint called for focused border security and holding employers accountable for hiring legal residents while also creating a way for farmers to hire foreigners to raise and harvest crops. In the document, Obama also said he favored giving law-abiding U.S. residents lacking legal residency, including children, ways to become eligible for citizenship.
So, Cornyn voted against endorsing the immigration plan in committee, in favor of starting the Senate floor debate and against the legislation advancing to the House.
Of course, there were other votes related to the legislation during floor action. Starting from Cornyn's posted list of Senate floor votes, we peeked at the details of a dozen of his votes between the beginning of the floor action and final approval. Summing up, it looked to us like after agreeing to let debate proceed, Cornyn consistently voted on the side of Republicans opposed to the Senate plan.
Ready to dig in?
In a roll call vote on June 13, 2013, Cornyn was on the losing end of a 57-43 vote that set aside revisions offered by Sen. Chuck Grassley, R-Iowa, that were described in a CNN news story that evening as intended to delay the legalization process for millions of undocumented immigrants in the U.S. until the Department of Homeland Security could certify it had effective control over the Southern border for six months.
On June 18, 2013, Cornyn was on the losing end of several Republican efforts to change the legislation. In an initial floor vote, he and 38 fellow senators voted in favor of a failed move by Sen. John Thune, R-S.D.,  to prevent the government from granting illegal immigrants legal status until at least 350 miles of double-tier fencing had been erected on the southern border, withholding full citizenship rights until 700 total miles had been built, according to a Washington Times news story posted online that day. Cornyn also voted for an unsuccessful attempt to stop any illegal immigrant from being granted legal status including citizenship until the government had put in place a biometric check-in and check-out system at every land, sea and airport entry point.
Also that day, 94 senators unanimously voted to include tribal government officials on a border oversight task force. It seems reasonable to clump this vote with some others that were less contested as the immigration proposal edged forward: On June 19, 2013, Cornyn was among 72 senators who agreed to provide for limiting salaries for contractor executives and employees involved in border security and he also voted with most to include a Nevada resident on the Southern Border Security Commission.
A day later, Cornyn was again on the losing end of Senate votes--including when he voted against setting aside a proposal by Sen. Rand Paul, R-Ky., giving Congress, and not the Department of Homeland Security, ultimate authority to determine if the border is effectively secure, according to a National Review news blog post, which said Paul also sought enhanced security measures, such as requiring a double-layer fence to be completed within five years, plus other triggers to implemented before illegal immigrants could be awarded legal status, the magazine said. Similarly that day, Cornyn voted for a failed amendment described by authoring Sen Mike Lee, R-Utah, as giving the Senate a future say on whether the borders were secure before allowing immigrants to start the pathway to citizenship, according to a news story in The Hill, a Capitol Hill publication.
Cornyn took a personal lump on June 20, 2013, as senators voted 54-43 to table his proposed revamp, which he pitched as reasonably beefing up border security, just before the Senate moved instead to a more ambitious border build-up approach. A news blog post by the Dallas Morning News in the wake of that action described Cornyn as steamed, going on to note that while Cornyn's amendment called for 5,000 additional Border Patrol officers, the substitute proposal favored by Senate leaders called for 20,000 additional officers. "How much is it going to cost?" the News quoted Cornyn as saying of the successful amendment.
From that moment through the Senate decision a week later to advance the immigration plan to the House, Cornyn was on the losing end of seven floor votes, including several related to considering and then accepting the alternative border security language. It looked to us like none of these votes could be interpreted as aligning Cornyn with the Senate's Democratic majority or Obama.
Summing up, Rosenblum of the Migration Policy Institute told us that he sees Stockman's claim as a distortion. "On a fundamental level, it's a misleading statement. It's not Obama and it's not amnesty," Rosenblum said, "but there were those two votes," he said, referring to Cornyn's votes to let floor debate proceed.
Our ruling
Stockman said Cornyn voted twice in 2013 for Obama's amnesty plan.
That's inaccurate to a ridiculous degree.
For starters, Obama never offered an amnesty plan, though he endorsed the Senate-approved legislation, which envisioned ways that unauthorized immigrants could attain citizenship. This was also the plan that Cornyn consistently voted against; the two "aye" votes singled out by Stockman were procedural, relating to whether floor debate commenced and not to the legislation's merits.
Given that Stockman's claim misrepresented both the immigration measure and Cornyn's votes, it merits flames. Pants on Fire!
---
PANTS ON FIRE – The statement is not accurate and makes a ridiculous claim.
Click here for more on the six PolitiFact ratings and how we select facts to check.
News story, "Senate approves comprehensive immigration bill," The Washington Post, June 27, 2013 (accessed Feb. 6, 2014)
News blog post, "Cornyn, Cruz vote 'no' on Senate immigration reform bill," Trailblazers blog, Dallas Morning News, June 27, 2013
Emails, Drew Brandewie, communications director, John Cornyn campaign, Feb. 6, 2014
News blog post, Senate vote kicks off immigration-bill debate, the Houston Chronicle, June 12, 2013 (accessed Feb. 6, 2014)
Web page, "Voting Record," U.S. Sen. John Cornyn including roll call votes on immigration plan in 2013, starting with roll call 146 through roll call 168 (accessed Feb. 6-7, 2014)
News story, "Obama Backs Bill to Overhaul Immigration as Debate Is Set," the New York Times, June 11, 2013
News story, "First attempt to change Senate immigration bill fails," Political Ticker blog, CNN, June 13, 2013
News story, "Senate rejects border fence," the Washington Times, June 18, 2013
News blog post, "Senate Rejects Rand Paul's Border-Security Amendment." The Post blog, the National Review, June 19, 2013
News story, "Senate rejects amendment requiring Congress to vote on border security,", The Hill, June 19, 2013
News story, "Senate rejects Cornyn's border security trigger amendment," UPI, June 20, 2013
Telephone interview, Marc Rosenblum, deputy director, U.S. Immigration Program, Migration Policy Institute, Feb. 7, 2014
White House document, "Building a 21st Century Immigration System," President Barack Obama, May 2011 (accessed Feb. 7, 2014)
Browse the Truth-O-Meter
More by W. Gardner Selby
Support independent fact-checking.
Become a member!
In a world of wild talk and fake news, help us stand up for the facts.