Stand up for the facts!
Our only agenda is to publish the truth so you can be an informed participant in democracy.
We need your help.
I would like to contribute
"Wisconsin wages are declining at double the rate of other states."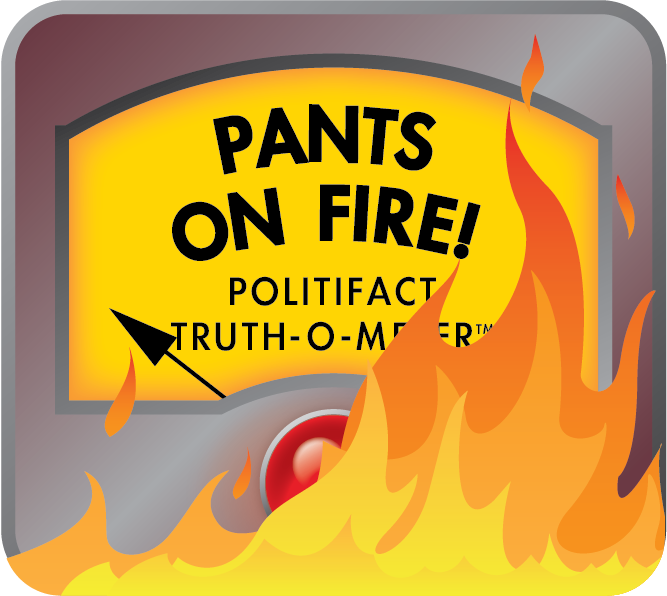 Mary Burke says wages are declining in Wisconsin at double the rate of other states
At the center of Mary Burke's economic critique of the Gov. Scott Walker era is the charge that Wisconsin's recovery from the Great Recession has lagged behind other states.
In her recently unveiled jobs plan, the Democratic candidate for governor marshalled statistics to make a case that progress on jobs and earnings has been lackluster or even nonexistent.
One example: "Wisconsin wages are declining at double the rate of other states, and current indicators suggest these trends will continue if we stay on the current path," according to Burke's plan, which came out March 25, 2014.
Are we really losing ground on wages that quickly?
We started with the source cited in Burke's plan: "According to the Bureau of Labor Statistics, private-sector wages in Wisconsin fell 2.2% in the 12 months ending September 2012, double the 1.1% decline experienced by the nation overall."
Those numbers were familiar to us.
They were included in a Milwaukee Journal Sentinel story headlined "American workers losing ground on wages."
That story ran May 26, 2013, citing the most-recent wage data published by the U.S. Bureau of Labor Statistics from the Quarterly Census of Employment and Wages.
It showed Wisconsin wages were declining at double the rate of other states.
But that was then, and this is now.
Newer numbers
Wage data for both the state and nation is volatile and fluctuates strongly when measured in increments of 12 months or one quarter.
Since those September 2012 figures were released, the BLS has published four quarterly updates. Each update looks at one quarter and compares it with the same quarter a year earlier.
(Data notes: There's a reporting lag of about six months due to the time spent collecting and analyzing the data; the most recent available runs through September 2013. These are averages, so they point to a general trend.)
It turns out Burke's campaign plan selected the worst quarterly wages report during the Walker era and the end of the final term of Gov. Jim Doyle, who left office after 2010.
The report she cited ranked Wisconsin at 47th among the states for percent change in average weekly wage (including bonuses) for the one-year period ending in September 2012 quarter. The average wage fell -- losing 2.2 percent in preliminary calculations and 2.3 percent in the final analysis. That was a reduction for workers of $18 a week.
But that trend did not hold either in Wisconsin or nationally.
Wisconsin's private-sector wage growth has made a big move in the opposite direction, topping the national average starting with the March 2013 quarterly report.
We found:
-- For the quarter ending December 2012, the average weekly wage went up (4.9 percent), not down, compared with the same period a year earlier. That was tied for 18th best among the states, and only slightly trailed the national average wage increase.
-- By March 2013, the average increase was 1.2 percent, three times better than the national average.
-- By June 2013, the increase was 2.2 percent, slightly above the national average and tied for 19th.
-- For the one-year period ending in the September 2013 quarter, the state's wage growth was fifth best in the country, beating the national average (3.4 percent gain vs. 1.9 percent gain).
The picture changes
This latest report came out five days before the release of Burke's economic plan.
It shows Wisconsin's wage growth in that period ahead of all adjoining Midwest states and behind only North Dakota, South Dakota, Louisiana and Nebraska nationally. Drilling down, average Wisconsin wages grew 2.8 percent in goods-producing jobs and 3.7 percent in service jobs.
In sum, the 2013 picture on wage growth so far is much different than the one for 2012, but is omitted by Burke.
Her jobs plan pointedly blames "misguided" Walker actions over three years for helping make Wisconsin's recovery an outlier -- while examining only one quarterly report of wage data from 2012.
We filled in that gap some more by looking at other quarterly wage reports that reflect wage trends in Walker's first year, 2011. In those,  Wisconsin's wage increase topped the national mark twice. In a third, average wages dropped both nationally and in Wisconsin (-1.6 percent and -2.2 percent, respectively).
Burke's campaign told us she meant to spotlight a long-term gap between Wisconsin and U.S. earnings growth trends.
That gap exists, according to a Journal Sentinel story on March 25, 2014 that said, since 2009, Wisconsin's personal net earnings have rebounded after the recession but more slowly than the nation, based on data from the U.S. Bureau of Economic Analysis. That data came out the same day Burke made her jobs plan public.
Burke's jobs plan does, we note, discuss job and wage trends in the context both of Walker and the years preceding his election.
But her campaign pointed us to nothing that shows Wisconsin's average wages have dropped over an extended period, much less at twice the rate of the mark in other states.
Our rating
Burke's economic plan said that "Wisconsin wages are declining at double the rate of other states."
That was the situation in one quarter ending in September 2012, but Wisconsin wages are not declining at all based on much more current data.
Burke's plan cherry-picked an outdated report that turned out to be an anomaly. More recent data that shows Wisconsin's average wages not only growing but topping the national mark three quarters in a row.
All this is easily accessed on federal websites and publicized in news releases issued by federal officials. We think that makes this claim not only false but ridiculous.
Pants on Fire.
To comment on this item, please go to JSOnline.com
Burke for Governor, "Mary Burke's Plan: Invest for Success," March 25, 2014
U.S. Bureau of Labor Statistics, Quarterly Census of Employment and Wages, third quarter report 2013, accessed March 26, 2014
Milwaukee Journal Sentinel, "Mary Burke releases plan to boost Wisconsin economy, create jobs," March 25, 2014
Milwaukee Journal Sentinel, "American workers losing ground on wages," May 26, 2013
Interview with Joe Zepecki, spokesman, Burke campaign, March 27, 2014
Browse the Truth-O-Meter
More by Dave Umhoefer
Support independent fact-checking.
Become a member!
In a world of wild talk and fake news, help us stand up for the facts.