Stand up for the facts!
Our only agenda is to publish the truth so you can be an informed participant in democracy.
We need your help.
I would like to contribute
The Pell bridge "is a tourism bridge essentially and not a commuter bridge."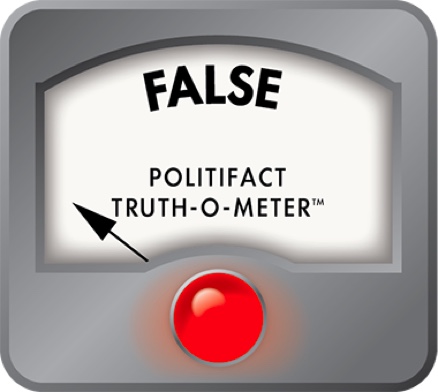 Rhode Island House speaker Nicholas Mattiello says the Pell bridge is a tourism bridge
The debate continues over whether there should be a toll on the new Sakonnet River Bridge, one of three bridges motorists can take to get to Newport, R.I.
A temporary 10-cent toll on the bridge was supposed to be replaced May 16 with new rates of up to $3.75 per crossing. But that change was put on hold, as legislators debate whether to eliminate the toll entirely and find another way to pay for maintaining the bridge.
During an April 6, 2014, appearance on WLNE-Channel 6's  "On the Record With Buddy Cianci," Nicholas Mattiello, Rhode Island's new speaker of the House, was asked about the contentious issue.
He said people objecting to a toll on the Sakonnet "have a point. There would be the one bridge in the state other than the Pell Bridge, which is a tourism bridge essentially and not a commuter bridge (with a toll). There's a big difference between the two. So that would be the only commuter bridge in the state that would be tolled."
On that same day, WPRI-TV aired an interview with Mattiello in which he again characterized the Pell Bridge, which connects Jamestown to Newport, as "a tourism bridge."
We'll let others debate the merits of tolling a bridge depending on whether residents or visitors use it. But, given all the Rhode Island license plates we see on the Pell Bridge, we wondered whether it was accurate to call it a tourism bridge.
There's no formal definition of a tourism bridge. But in our mind, it's one that is primarily used by tourists.
We contacted Mattiello's office to ask whether he had any data to distinguish the two. His spokesman, Larry Berman, said Mattiello "considers the Pell Bridge a 'tourist bridge' or a 'destination bridge' because Newport is a world-renowned attraction for tourists," including Rhode Islanders.
In 2013, the monthly vehicle count on the Pell Bridge went from 537,000 in February to 722,000 in August, the peak of the tourist season, Berman said.
Yet even if those extra 185,000 trips in August were all tourists, that means tourists made up only 26 percent of the traffic during the peak visitor season. That doesn't exactly make it a tourist bridge.
But there are other complicating factors.
When we asked the Rhode Island Turnpike and Bridge Authority to weigh in on the question, David Darlington, who was chairman at the time but has recently stepped down for health reasons, said its traffic consulting firm was estimating that "on an annual basis 24 hours per day 7 days per week, only 20 percent of the trips on the Pell Bridge would be considered tourists."
That's because many of the people traveling the bridge in the summer aren't tourists, but seasonal workers commuting to restaurants, hotels and shops in Newport. In addition, road traffic tends to go up on all roads in the summer, not just those feeding tourist spots.
Darlington said a comparable average for Sakonnet would be 18 percent.
In addition, when a bridge is used primarily by tourists, fewer drivers tend to have an E-ZPass electronic toll device, said Richard Gobeille, national toll and finance unit manager, at Jacobs Engineering Group, the authority's traffic consultant. "The Pell Bridge is one of the highest in the country" when it comes to its frequency of E-ZPass customers, he said.
But we wanted to look at the numbers ourselves. We were able to examine monthly crossing figures in several different ways using data that included how many trips involved in-state and out-of-state E-ZPasses.
Every way we ran the numbers, we couldn't prove Mattiello right.
For example, even if you took the biggest tourism month of the year and assumed every non-E-ZPass user, every out-of-state E-ZPass user and every Rhode Island E-ZPass user who made fewer than eight trips across the bridge that month was a tourist, tourists trips made up a minority of the vehicle crossings.
If you just look at E-ZPass users, Rhode Islanders made nearly 700,000 crossings that month compared with 164,000 trips by out-of-state users.
Our ruling
House Speaker Nicholas Mattiello said the Pell Bridge "is a tourism bridge essentially and not a commuter bridge."
But the people who oversee the bridge say only 20 percent of the traffic is from tourists. And our own analysis of the numbers suggests that the majority -- and by some estimates, the vast majority -- of users aren't crossing as tourists.
We rate the claim as False.
(If you have a claim you'd like PolitiFact Rhode Island to check, email us at [email protected]. And follow us on Twitter: @politifactri.)
WLNE-TV, "On the Record with Buddy Cianci," April 6, 2014
WPRI.com, "Newsmakers 4/4/2014: Mattiello and DeSimone," April 6, 2014
Email, Larry Berman, spokesman, House Speaker Nicholas Mattiello, April 14, 2014
Emails and interviews, David Darlington, former chairman, Rhode Island Turnpike and Bridge Authority, April 11-23, 2014
Emails and interview, Richard Gobeille, national toll and finance unit manager, and Suzanne Seegmuller, traffic and revenue program manager, Jacobs Engineering Group, April 16-28, 2014
ScribD.com, "Pell - Sakonnet Bridge Trips," data from the Rhode Island Turnpike and Bridge Authority, April 23, 2014
Browse the Truth-O-Meter
More by C. Eugene Emery Jr.
Support independent fact-checking.
Become a member!
In a world of wild talk and fake news, help us stand up for the facts.