Stand up for the facts!
Our only agenda is to publish the truth so you can be an informed participant in democracy.
We need your help.
I would like to contribute
I spent only $36.29 on my campaign for governor.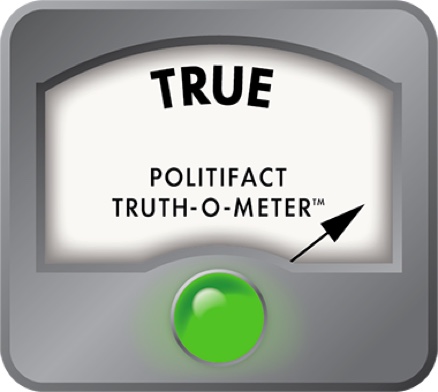 R.I. Moderate Party's Robert Healey says he only spent about $36 on his gubernatorial campaign
Memorable and low-budget -- that's the type of election campaign Robert J. Healey Jr. likes to wage.
While the other candidates campaigned for months and spent millions in the most expensive governor's race in Rhode Island history, Healey didn't enter the contest until shortly after the September primary, when he replaced the Moderate Party's original candidate, who was unable to run because of illness.
Healey, who has repeatedly run for lieutenant governor with the intention of abolishing the office, and who spent the 2002 election season handing out campaign condoms with the slogan "Nothing never felt so good," got 21.4 percent of the vote after mail ballots were counted in the 2014 gubernatorial election.
While the major party candidates, Democrat Gina Raimondo and Republican Allan Fung, saturated the airwaves with commercials, Healey made a few campaign appearances and put up a few signs. But his performance in televised debates in October won him support from a lot of people who like his unconventional style -- or didn't much like Fung or Raimondo, who won the race.
The day after the election, Healey told Providence Journal columnist Edward Fitzpatrick that he spent just $36.29 on his campaign. He made a similar claim on WPRO, where morning host Gene Valicenti congratulated him on his strong showing.
"Thank you. For 35, for 38 bucks, not bad," Healey said. "I probably should have spent twice as much. I would have doubled my numbers and maybe be the governor."
Valicenti joked that he didn't count gas money. "I know," Healey responded. "(But) I had to go there anyway."
The Moderate Party candidate -- who also founded the Cool Moose Party -- has cited similar numbers in other venues. That prompted a reader to question the accuracy of Healey's statements.
"Someone had to spend money for those garish signs over I-195. And those signs weren't cheap," the reader said. Indeed, there were more than a few Healey signs throughout the state.
We decided to check.
Healey's most recent filing with the Rhode Island Board of Elections, for the period ending Oct. 27, 2014, shows that he raised no money and spent nothing during the previous 20 days. His previous report shows that he gave himself $35.31 and spent it all on cell phone expenses.
Healey told us the amount jumps to $36.29 when you add the price of the only two purchases he made since his last financial report -- a pair of postage stamps.
Filings for the Moderate Party itself show that it spent no money on Healey's race either, at least through Oct. 27.
So where did the money for the signs come from?
Healey said a lot of supporters downloaded the public-domain images of him and his artwork from his website "so anybody could produce anything." They printed their own. In addition, a local sign maker printed up his own signs and sold them at cost.
The candidate also recycled signs from his past campaigns for lieutenant governor. "We just crossed out the word 'lieutenant' and gave those away," said Healey.
He also painted a campaign message on the wall of a building using old black paint. He initially had trouble opening the cans of Rust-Oleum paint because the covers had rusted shut. "I found that rather ironic. They should make cans that don't rust," he said.
In the end, "I didn't spend any money on signs. Not at all," Healey asserted.
In addition, "people printed up a ton of T-shirts. I don't know what people did with them. But we're creating small business in Rhode Island. We're giving people jobs."
"We recycled everything -- anything I could cross out the word 'lieutenant.' We recycled buttons. We had some old bumper stickers from when I ran for governor in '98. In the attic, I found a case of Cool Moose combs, which I had in '86. Yardsticks," he said.
And did he have any leftover condoms?
"We did, but they all expired in 2003. We didn't want to be giving out expired condoms."
So when Robert Healey says he spent only about $36 on his campaign, all the evidence points to a truly shoestring operation.
We rate his claim as True.
(If you have a claim you'd like PolitiFact Rhode Island to check, email us at [email protected] And follow us on Twitter: @politifactri.)
ProvidenceJournal.com, "Ed Fitzpatrick: How did Healey get 22% in R.I. governor's race with just $36?/ Poll," Nov. 5, 2014
630WPRO.com, "NEWS: Healey: I'm an equal opportunity spoiler," Nov. 5, 2014
RICampaignFinance.com, Robert J. Healey Jr., "07/01/2014 to 10/06/2014," and "10/07/2014 to 10/27/2014," both accessed Nov. 6, 2014
Interview, Robert J. Healey Jr., former candidate for governor and lieutenant governor, Nov. 6, 2014
Browse the Truth-O-Meter
More by C. Eugene Emery Jr.
Support independent fact-checking.
Become a member!
In a world of wild talk and fake news, help us stand up for the facts.