Get PolitiFact in your inbox.
Polls on legalizing same-sex marriage "are not dramatically changing."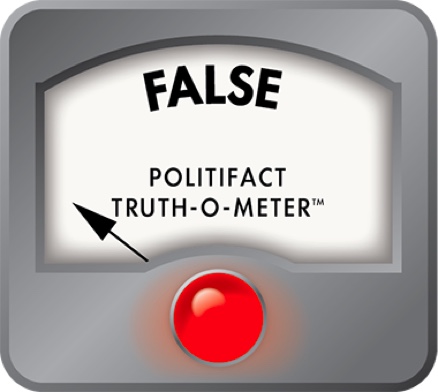 Julaine Appling says views on same-sex marriage aren't changing much
Julaine Appling thinks advocates of same-sex marriage should put the issue to another statewide referendum if they're so confident public opinion has shifted to their side.
"They argue all the time, 'the polls are changing,' " Appling said to guest host Mike Siegel on the Charlie Sykes show on WTMJ-AM (620) on Jan. 6, 2015. "Well, the truth is, the polls are not dramatically changing."
Appling was a key figure in the 2006 passage of a statewide referendum that effectively banned same-sex marriage in Wisconsin until a decision by U.S. District Court Judge Barbara Crabb in June 2014. Appling leads Wisconsin Family Council and Wisconsin Family Action, which describe themselves as advocating for Judeo-Christian values.
In that 2006 referendum, 59 percent of voters in the fall general election endorsed rewriting the state constitution in a way that legally recognizes marriage only as "between one man and one woman."
The referendum language also prohibited the state from recognizing "a legal status identical or substantially similar to that of marriage for unmarried individuals."
The U.S. Supreme Court in October 2014 rejected appeals from Wisconsin and four other states seeking to preserve their same-sex marriage bans.
Nationally, it's well documented that attitudes toward gay marriage have become more much more accepting in recent years. Thirty-six states have legalized gay marriage.
But what about in Wisconsin?
Asked to provide backup for her claim of no dramatic change, Appling pointed in part to two polls from 2014. Neither, however, broke out any Wisconsin data.
One surveyed only Republicans or GOP-leaning independents and found large majorities favoring a traditional definition of marriage. The other was from surveys of people as they exited polling places across the country; it showed voters evenly split on gay marriage nationally.
But Appling cited public opinion in Wisconsin, not nationwide.
She did point us to a Wisconsin statewide poll conducted by St. Norbert College in 2014 -- but it doesn't entirely back her point. It found a slim majority (52 percent) in favor of the 2006 amendment's language regarding marriage for "one man" and "one woman." Remember, it passed with 59 percent support, so that's a substantial drop.
When we looked ourselves, we found a fairly small number of Wisconsin polls that were on point, but they document relatively large changes in opinion.
The St. Norbert "Wisconsin Survey" sampled opinion on the "one man-one woman" language even before the referendum went to voters, and has continued to do so.
From that poll, here are the percentages in favor of the "one man-one woman" approach advocated 2006 referendum.
Spring 2004: 66 percent
Spring 2006: 61 percent
Spring 2012: 56 percent
Spring 2014: 52 percent.
So, while a bare majority in this survey still backed the traditional view, support for it has fallen 14 percentage points in a decade.
Other polls
The Marquette University Law School Poll tested the issue three times in 2014, and its findings were at odds with the St. Norbert poll.
That poll found between 55 percent and 64 percent support for "allowing gays and lesbians to marry legally." The portion against legal marriage for such couples ranged in size from 30 percent to 37 percent.
That suggests an even bigger change in opinion and suggests a reversal from the 2006 referendum vote. Such comparisons are imperfect, though, due to factors such as the unpredictability of who shows up to vote and the impact of the wording of survey questions.
The MU Law Poll was launched just three years ago, so it does not have a long history on this question.
But we found a couple other sources.
In an August 2011 poll,  Public Policy Polling, a Democratic-leaning firm, found exactly half of respondents thought same-sex marriage should be illegal, with 39 percent saying legal.
By spring 2014, the firm for the first time found more in favor of legalizing than against: 47 to 45 percent, though the two-point gap is smaller than the poll's margin of error.
Exit polls provide more evidence. Surveys taken in November 2014 as voters left polling places asked if Wisconsin should legally recognize same-sex marriage.
Yes, said 52 percent. No, said 45 percent.
One more finding before we close.
Pollsters sometimes throw in other options when asking about how to handle the marriage question. They will ask respondents what is closer to their own view: legalizing same-sex marriage, giving civil recognition to such unions, or giving no legal recognition to them.
These results also show major changes in opinion, though support for same-sex marriage comes in lower.
In 2009, the Wisconsin Policy Research Institute, a conservative think tank, found 27 percent support for same-sex marriage, 32 percent for civil unions but not same-sex marriage, and 35 percent for no legal recognition.
In May 2014, five years later, the Marquette poll posed the same question using the exact same language. It found 49 percent support for same-sex marriage, 25 percent for civil unions and 19 percent for no recognition.
That's a change of 22 points for same-sex marriage.
Our rating
In saying a do-over of the state's 2006 referendum legalizing only opposite-sex marriages would again pass, Appling said public opinion polls on gay marriage "are not dramatically changing."
Her remarks were squarely in a Wisconsin context, and surveys here have shown major change in favor of legalizing same-sex marriages.
We rate her claim False.
WTMJ podcast, Midday with Charlie Sykes, Julaine Appling interview (7:00 minute mark), January 6, 2015
Interview with Wendy Scattergood, assistant professor of political science, St. Norbert College, Jan. 7, 2015
Wisconsin Policy Research Institute, UW Political Science Study, September 2009
Emails with Susan Ettmayer, office manager, Wisconsin Policy Research Institute, Jan. 8, 2015
Emails with Julaine K. Appling, president, Wisconsin Family Action, Jan. 8, 2015
Emails with Charles Franklin, Professor of Law and Public Policy and Director of the Marquette Law School Poll, Jan. 8, 2015
The Wisconsin Voter, Milwaukee Journal Sentinel, "Wisconsin a case study in fast-changing politics of same-sex marriage," June 29, 2014
Public Policy Polling, press release, April 24, 2014
Browse the Truth-O-Meter
More by Dave Umhoefer
Support independent fact-checking.
Become a member!
In a world of wild talk and fake news, help us stand up for the facts.