Get PolitiFact in your inbox.
Bowe Bergdahl wanders off during court-martial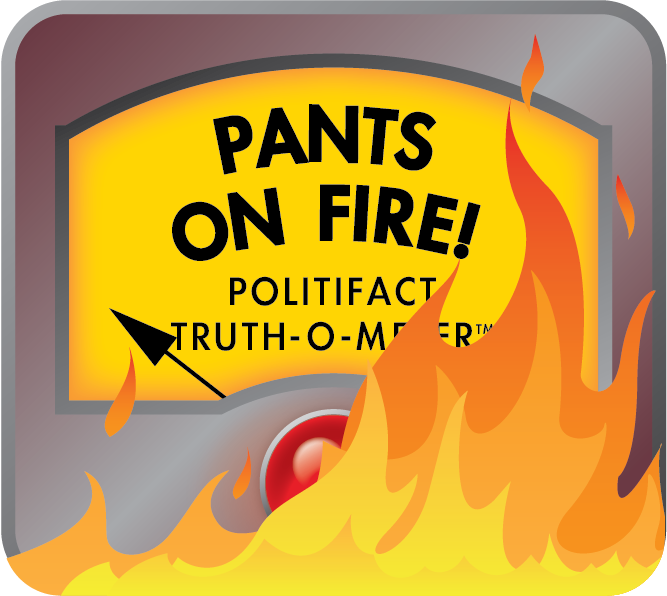 No, Bowe Bergdahl didn't wander off during court
Army Sgt. Bowe Bergdahl, held for about five years by the Taliban after disappearing in Afghanistan, has taken off again -- this time during his own court proceeding, says Duffel Blog.
"Bowe Bergdahl wanders off during court-martial," said the October headline in Duffel Blog.
Here's the accurate backstory: Bergdahl walked off his remote post in Afghanistan in 2009 and was captured by the Taliban. The military searched for him, and officers were injured in the process. Bergdahl was freed by his captors in 2014. In return, the United States agreed to turn over five Taliban officials being held at the Guantanamo Bay, Cuba, prison to the country of Qatar. President Barack Obama's controversial decision to exchange Bergdahl angered many Republicans, including then-candidate Donald Trump.
The Duffel Blog says that Bergdahl now has walked out of a military courtroom during a pre-trial hearing, prompting a statewide manhunt.
"Sources inside the courtroom say that Bergdahl took only a half-full Camelbak and a long hunting knife with him as he calmly made his way to the exit during his own lawyer's remarks to the judge regarding a possible plea deal," states the article.

He left behind a note, the blog says:
"Life is way too short to care for the damnation of others. I am ashamed to even be an American (deserter)."
Facebook users flagged the post as being potentially fabricated, as part of the social network's efforts to combat fake news. This story is fake.
The article then becomes more ridiculous. It says that a few military personnel were injured in the manhunt and that "ISIS and Al Qaida have both claimed responsibility for the casualties, though their claims have yet to be verified."
The Pentagon offered a reward for information about Bergdahl's whereabouts: "$25,000 or seven Guantanamo detainees, depending on the credibility of the information."
"Officials are warning the public that if they see Bergdahl, they should not attempt to approach him, since he may try to surrender and become their responsibility for the next five years," states the blog.
The article linked to an Oct. 12 Washington Post story previewing an upcoming hearing for Bergdahl.
Multiple news outlets including the AP reported that Bergdahl entered a plea of guilty during the Oct. 16 hearing at Fort Bragg, North Carolina. He didn't wander off during his hearing.
"I understand that leaving was against the law," Bergdahl testified.
On Nov. 3, a military judge ordered that Bergdahl receive a dishonorable discharge from the U.S. Army and reduced his rank from sergeant to private.
The Duffel Blog calls itself "the American military's Most Trusted news source" but readers will have to find the disclaimer to learn this is fake news.
"We are in no way, shape, or form, a real news outlet," states the disclaimer. "Everything on this website is satirical and the content of this site is a parody of a news organization. No composition should be regarded as truthful, and no reference of an individual, company, or military unit seeks to inflict malice or emotional harm. All characters, groups, and military units appearing in these works are fictitious. Any resemblance to real persons, living or dead, or actual military units and companies is purely coincidental."
We contacted a person affiliated with the website and he told us, "Our 'about' page is pretty straightforward."
Bergdahl entered a plea during his hearing -- he did not wander off. We rate this headline Pants on Fire.
Duffel Blog, "Bowe Bergdahl wanders off during court-martial," Oct. 2017
Duffel Blog, Disclaimer, Accessed Nov. 15, 2017
Washington Post, "Bowe Bergdahl expected to plead guilty in connection with his disappearance in Afghanistan," Oct. 12, 2017
AP, "Army Sgt. Bowe Bergdahl pleads guilty to desertion, misbehavior," Oct. 16, 2017
New York Times, "Bowe Bergdahl Avoids Prison for Desertion; Trump Calls Sentence a 'Disgrace,'" Nov. 3, 2017
CNN, "Bowe Bergdahl gets dishonorable discharge, avoids prison time," Nov. 4, 2017
PolitiFact, "Fact-checking Sgt. Bowe Bergdahl's release," June 6, 2014
PolitiFact, "Donald Trump repeats wrong claim that prisoners swapped for Bergdahl are 'back on the battlefield,'" Jan. 10, 2016
PolitiFact, "Donald Trump: Guantanamo prisoners swapped for Bowe Bergdahl are 'back on the battlefield,'" July 23, 2015
Interview, Paul Szoldra, The Duffel Blog, Nov. 15, 2017
Browse the Truth-O-Meter
More by Amy Sherman
Support independent fact-checking.
Become a member!
In a world of wild talk and fake news, help us stand up for the facts.