Get PolitiFact in your inbox.
Says that "18 children died while in custody of Border Patrol" during the Obama administration.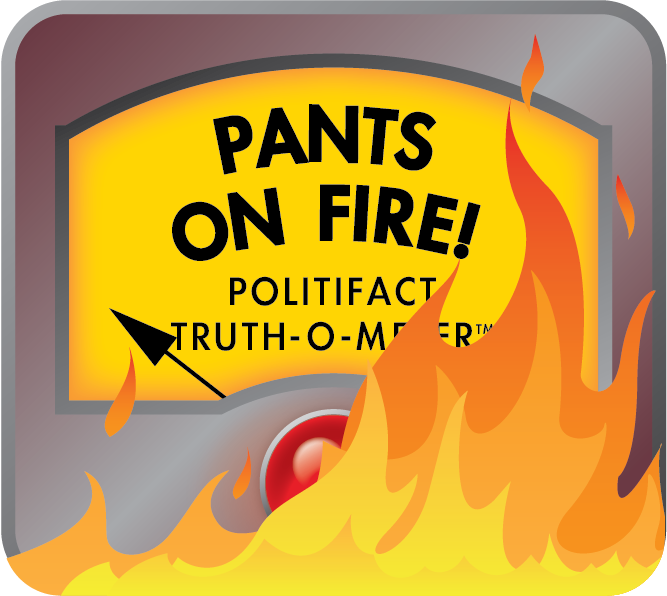 No, 18 children didn't die in U.S. border protection custody under Obama
The Trump administration's immigration policies have received even more scrutiny after an 8-year-old Guatemalan boy died while in U.S. border protection custody on Christmas Eve. He was the second migrant child to die in U.S. custody within a month.
Some of President Donald Trump's supporters are lashing back at the criticism, pointing to migrant children deaths that supposedly occurred under the Obama administration.
One meme, which has been shared more than 12,000 times on Facebook, claims that "18 children died while in custody of border patrol" during the Obama administration. "Where was the media outrage then?", it asks.
The post was flagged as part of Facebook's efforts to combat false news and misinformation on its News Feed. (Read more about our partnership with Facebook.)
We found no evidence to suggest that 18 children died in U.S. custody at the border during Obama's two presidential terms.
Following the boy's death on Christmas Eve, Department of Homeland Security Secretary Kirstjen Nielsen released a statement, saying a "dramatic increase" in illegal border activity had pushed the immigration system "to a breaking point."
In the statement, Nielsen also stated it's been over 10 years since a child died in U.S. border security custody.
"To put this in perspective, there were six migrant deaths while in CBP (Customs Border Protection) custody during (fiscal year) 2018 – none whom were children," Nielsen said. "In fact, it has been more than a decade since CBP has had a child pass away in their custody."
The number seems to come from a story by the conservative Daily Caller website, which reported that 18 adult detainees died in U.S. custody during the Obama years.
The Daily Caller article acknowledges the detainees were adults between the ages of 24 and 49 years old, citing a 2016 report by Human Rights Watch, an international organization that conducts research and advocacy on human rights.
The report analyzed death reviews released by Immigration and Customs Enforcement (ICE) in June 2016. It also said that ICE had confirmed 31 detainee deaths since May 2012, but only released reviews for 18 at the time.
Those reviews cover the deaths of 18 adults at 13 facilities between 2012 and 2015. Those who died included citizens of Guatemala, El Salvador, Mexico, Canada, Honduras, Jamaica, Antigua-Barbuda, and the Republic of Mozambique.
Human Rights Watch also referenced an ACLU report that investigated another eight in-custody deaths, all of which were adults, that took place from 2010 to 2012.
"I had not realized the (Human Rights Watch) report was a possible 'source' for this claim, since it focused on adults," said Michael Bochenek, senior counsel for the organization's Children's Rights Division. "I can confirm that we have published no other report in which we documented the deaths of children while in immigration detention, and I have no reason to doubt the DHS Secretary's statement that these are the first such deaths in many years."
Our ruling
A meme on Facebook says that "18 children died in U.S. custody at the border" when Obama served as president.
We were unable to find any documentation that supports the claim that any children died in U.S. custody at the border during the Obama administration.
Trump's Homeland Security secretary also said that until the two recent deaths, it had been over a decade since a child died in custody at the border.
The claim seems to have started by articles that re-circulatied a 2016 human rights watchdog report that analyzed the deaths of 18 adult detainees between 2012 and 2015.
We rate this claim Pants on Fire.
Browse the Truth-O-Meter
More by Samantha Putterman
Support independent fact-checking.
Become a member!
In a world of wild talk and fake news, help us stand up for the facts.