Say Nancy Pelosi's net worth is $196,299,990.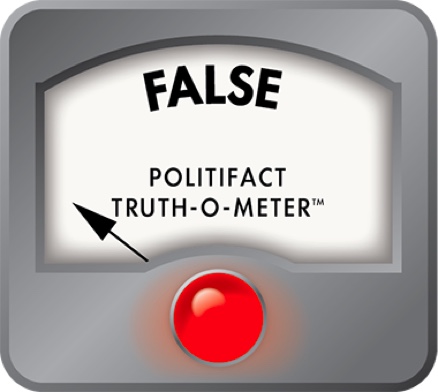 No, Nancy Pelosi's net worth is not $196 million
If Your Time is short
The $196 million figure is too high. According to public records, Pelosi's net worth is no higher than $160 million and could be as low as $34 million.

Pelosi's husband Paul is a businessman in real estate and venture capital, and the couple's net worth stems largely from his investments.

The meme's salary figure for Nancy Pelosi isn't accurate, either.
How rich is House Speaker Nancy Pelosi, D-Calif.? A post making the rounds on social media offers a number that's way off.
The post, which features a picture of Pelosi gesturing, says: "Annual salary: $193,400. Time in office: 28 years = $5,415,200. Net worth: $196,299,990. 'Something is wrong with this picture' -- Nancy Pelosi."
The meme's point is that Pelosi is a modestly paid public servant who has nonetheless collected almost a fifth of a billion dollars in net worth, presumably by corrupt means. That interpretation, and the facts underlying it, are badly flawed.
The post was flagged as part of Facebook's efforts to combat false news and misinformation on its News Feed. (Read more about our partnership with Facebook.) 
Breaking down the numbers
First, we'll note that Pelosi's current salary is higher than the meme says. As House speaker, Pelosi earns $223,500 a year, which is more than a rank-and-file member. But Pelosi hasn't been earning that the whole time. When she first entered Congress in 1987, the full-year salary for a rank-and-file member was $89,500. It has risen in fits and starts since then.
The meme's bigger mistake, however, concerns her net worth. Pelosi's husband, Paul Pelosi, has been a prominent businessman in real estate and venture capital for decades. So Pelosi hasn't built a fortune from her government salary; most of it stems from her husband's investments.
Pelosi's 2018 financial disclosure form shows the value of the assets she and her husband held at the time of the filing. Much of it appears to be from her husband's business investments — a mix of real estate, partnerships, and blue-chip stock holdings, including Apple, Facebook, Visa, and Walt Disney Co. 
The disclosure forms that all members of Congress must file lists their assets and liabilities, such as mortgages. Both categories are listed in broad ranges — a minimum and a maximum for each asset and liability in their portfolio — and they include the holdings of both the members of Congress as well as their spouses, if any.
The maximum amount of the range for Pelosi was about $257 million in assets and $97 million in liabilities, which produces a maximum net worth of nearly $160 million.
If you use the minimum in the reported range instead, the numbers are $54 million in assets and $20 million in liabilities, for a net worth of about $34 million.
Either figure falls short of the $196 million in the meme. Averaging the maximum and minimum values as a back-of-the-envelope estimate of the couple's net worth produces a figure of $97 million, almost exactly half of the amount claimed in the meme.
The $196,299,990 figure in the meme dates back in conservative media to at least 2011, and it may have been an accurate reflection of Pelosi's assets back then, without liabilities subtracted. 
In February 2018, the congressional newspaper Roll Call published its most recent comparison of wealth disclosures by all members of Congress. Pelosi ranked as the 30th highest in wealth among both House members and senators, and 24th among House members alone.
Our ruling
The post said Pelosi's net worth is $196,299,990.
That's not accurate. Net worth is defined as assets minus liabilities. According to congressional disclosure forms, Pelosi's net worth is no higher than $160 million and could be as low as $34 million, which is a fraction of the number claimed in the meme. And the bulk of that has come from decades of investment activity by her husband — not because of corruption, as the meme implies.
We rate the statement False.
Browse the Truth-O-Meter
More by Louis Jacobson
Support independent fact-checking.
Become a member!
In a world of wild talk and fake news, help us stand up for the facts.