Stand up for the facts!
Our only agenda is to publish the truth so you can be an informed participant in democracy.
We need your help.
I would like to contribute
Silver Solution used on strains of coronavirus "totally eliminate it. Kills it. Deactivates it."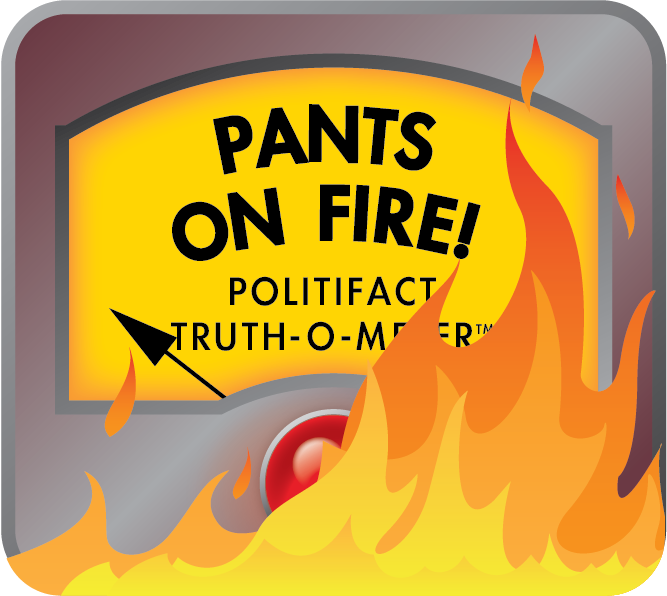 No, a silver solution won't cure the coronavirus
As the novel coronavirus pandemic continues to spread, so does misinformation surrounding the illness, heightening global anxiety.
On March 10, Missouri Attorney General Eric Schmitt (R) filed a lawsuit against televangelist Jim Bakker and his production company for advertising and marketing a silver solution that he and his guest, Sherill Sellman, falsely implied could cure coronavirus disease 2019 (COVID-19).
During the broadcast, naturopathic doctor Sherill Sellman claimed the silver solution had killed other viruses. Coronavirus is a family of viruses. Other notable outbreaks have been SARS and MERS. 
"Well, let's say it hasn't been tested on this strain of the coronavirus, but it has been tested on other strains of the coronavirus and has been able to eliminate it within 12 hours," Sellman said. 
"Totally eliminate it. Kills it. Deactivates it." 
As Sellman spoke, a message appeared on the bottom of the screen advertising the sale of four, 4-ounce bottles of the silver solution for $80. 
So, is there any silver solution that kills any strain of coronavirus? 
On March 9, the Food and Drug Administration issued warning statements to seven companies, including the Jim Bakker Show, informing them to stop selling products they claimed cure the coronavirus. The products cited in the letter were teas, essential oils, tinctures and colloidal silver, according to the FDA news release. 
This wasn't the Jim Bakker Show's first warning. On March 3, New York Attorney General Letitia James's office sent a cease and desist letter to Bakker for misleading the public about the effectiveness of the silver solution as a cure for the novel disease. We reached out to Sellman to see what actually was in this silver substance, but never got a response.
One ingredient, though, is colloidal silver, a liquid that contains silver particles. Often it is peddled as an immune boosting, disease curing dietary supplement, but there is no scientific evidence to back up these claims. In fact, colloidal silver can be dangerous to your health. Its side effects include permanently turning your skin a bluish-gray and causing poor absorption of certain drugs and antibiotics, according to the National Center for Complementary and Integrative Health. 
Coronaviruses, known for their crown-like spikes, are a large family of viruses that can be found in many different types of animals including cattle and bats. 
Rarely, the coronaviruses that infect animals can evolve and create new human coronaviruses that make people sick.
There are seven strains of coronavirus that can infect people, and most people get cold-like symptoms. Three strains, including COVID-19, can cause acute respiratory distress and spread rapidly. 
While much about the pandemic causing disease is still unknown here's what scientists do know: 
"COVID-19 spreads between people who have been in close contact or through respiratory droplets produced when an infected person coughs or sneezes."

"Symptoms may appear 2-14 days after exposure and include fever, a cough and shortness of breath."

"Older adults and people who have serious chronic medical conditions like heart or lung disease are at a higher risk of getting very sick from this illness."

"There is currently no vaccine to prevent COVID-19."
Sellman claimed that a Silver Solution used on strains of coronavirus "totally eliminate it. Kills it. Deactivates it."
There are no pills or remedies that cure any strain of human coronavirus including COVID-19. In fact, Sellman's "silver solution," and colloidal silver, can hurt you, and not just your wallet. 
With that, we rate this claim Pants on Fire. 
NPR, "Missouri Sues Televangelist Jim Bakker for Selling Fake Coronavirus Cure," March 11, 2020
Email Interview, Robert Pines, press team for National Center for Complementary and Integrative Health, March 13, 2020
National Center for Complementary and Integrative Health, "Colloidal Silver," April 2017
National Center for Complementary and Integrative Health,"In the News: Coronavirus and 'Alternative' Treatments," March 6, 2020
U.S. Food and Drug Administration, "Coronavirus Update: FDA and FTC Warn Seven Companies Selling Fraudulent Products that Claim to Treat or Prevent COVID-19," March 9, 2020
The Associated Press, "Colloidal silver has not been shown effective against new virus from China," February 14, 2020.
Centers for Disease Control and Prevention, "Human Coronavirus Types," March 12, 2020
Support independent fact-checking.
Become a member!
In a world of wild talk and fake news, help us stand up for the facts.