Stand up for the facts!
Our only agenda is to publish the truth so you can be an informed participant in democracy.
We need your help.
I would like to contribute
A nurse who fainted after receiving the COVID-19 vaccine died from the vaccination.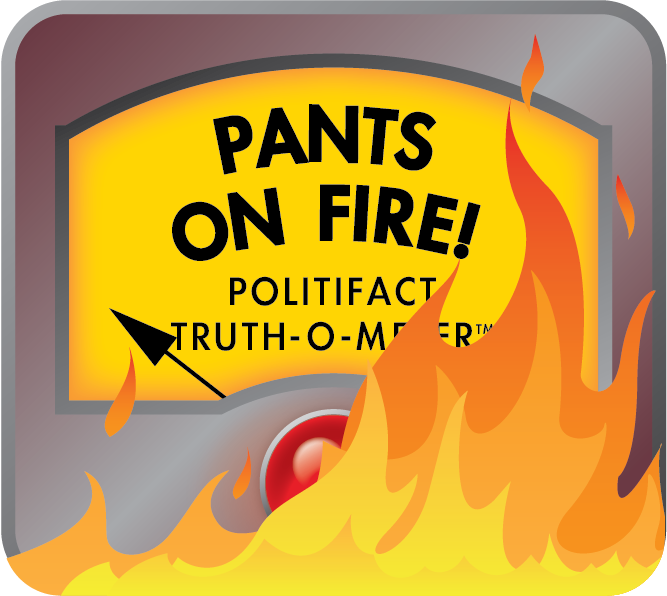 There's still no evidence a Tennessee nurse who fainted after getting the vaccine is dead
If Your Time is short
Ten months and countless fact-checks later, conspiracy theorists are still spreading the baseless rumor that a Tennessee nurse who fainted after receiving the Pfizer COVID-19 vaccine is dead.

After fainting in front of cameras shortly after receiving the shot, the nurse recovered minutes later and spoke to reporters about a condition she has that causes her to pass out from the slightest pain, including stubbing her toe or getting a hangnail.

The hospital where she works verified that she is still alive and employed there.
It's been 10 months since Tiffany Dover, a nurse manager at Catholic Health Initiatives Memorial Hospital in Chattanooga, Tenn., received her first Pfizer-BioNTech COVID-19 vaccine dose. She fainted shortly after she got the shot and was in the middle of a television interview when it happened.
After recovering a few minutes later, Dover told local news outlets that she felt a little disoriented when it happened but was fine immediately afterward. She has an overactive vagal response, Dover explained, which causes her to pass out from even the slightest pain.
Still, clips of her fainting spread far and wide online accompanied by claims that it was proof that the vaccine wasn't safe. Then, a more insidious rumor started to gain steam: that Dover actually died from the shot, and everyone was covering it up. 
Now, despite countless fact-checks, statements from hospital officials and comments from her family, there are still scores of internet users who continue to push the conspiracy theory.
"Do you remember the nurse in TN who passed out live on camera?" a woman says in an Oct. 17 Instagram video. "Well nobody covered what happened to her next. So watch this next video and find out what happened to her next. This is insane what they're trying to cover."
The next clip shows a man repeating the details about Dover's fainting episode before saying, "And, well, what they didn't tell you, is that she died that day, on the 17th of December. She is dead. They covered it up. They paid the family off."
There is no evidence that this is true. The hospital has repeatedly responded to these rumors and confirmed to PolitiFact again on Oct. 20 that Dover is alive and is still an employee there. 
In the months since the false claim first surfaced, journalists have documented intense and bizarre harassment toward Dover, her family, and the hospital, insisting she died when she didn't. 
The post was flagged as part of Facebook's efforts to combat false news and misinformation on its News Feed. (Read more about our partnership with Facebook.)
Regarding the claim that Dover "died that day," there is video evidence that Dover recovered from the Dec. 17 incident.
"I have a history of having an overactive vagal response, and so with that if I have pain from anything, hangnail or if I stub my toe, I can just pass out," Dover told WRCBtv a few minutes after she fainted. 
She added: "It just, you know, hit me all of a sudden, just felt very diaphoretic. I can feel it coming on so I felt a little disoriented. But I feel fine now and the pain in my arm is very minimal actually, but it doesn't take much. I have passed out probably six times in the past six weeks. It's common for me."
Catholic Health Initiatives Memorial Hospital has since confirmed, several times, that Dover is alive and well. The Tennessee Department of Health still lists Dover as a licensed registered nurse.
"Nurse Tiffany Dover appreciates the concern shown for her. She is home and doing well. She asks for privacy for her and her family," the hospital said on Twitter on Dec. 19, according to a fact-check by USA Today. 
On Dec. 21, multiple news organizations reported that the hospital also shared a video of Dover and her colleagues to prove she was alive, with some holding signs that read "Nursing Leadership Supports Tiffany" and "#CHIMemorialStrong." Another hospital official told the Associated Press that Dover was feeling well and was working a shift that day.
Around the same time, another spokesperson for the hospital said that the organization was "aware of the multitude of false information circulating on social media about Tiffany Dover," and made the video to "clear up many of the circulating rumors," the Daily Beast reported in February.
It didn't matter. Commenters continue to flood her social media accounts to this day with messages like "RIP angel" and "where is Tiffany!!" because she hasn't posted recent videos.
We were unable to reach Dover, and the hospital has deleted its references to Dover on its social media accounts. But this is hardly evidence that Dover is not alive, given the level of the backlash she and the hospital have been subjected to by those who believe that the facility is somehow covering up her death. 
At one point, Dover's brother-in-law shared an article debunking claims that she was dead and hundreds of people left angry comments like, "How much money do they pay you all that you post this? She is dead and you know," according to reporting by the Daily Beast. Under a similar post by her sister-in-law, which attracted nearly 900 comments, someone wrote, "Your entire family is disgusting that you don't let Tiffany speak herself!"
Regarding further "proof" presented in these claims, some pointed to screenshots of what they  said was Dover's death report on SearchQuarry.com and Ancestry.com, neither of which contain official public records or show official death certificates. 
When PolitiFact tried to search on SearchQuarry.com, an unreliable public database where the information can only be accessed after purchase, the website repeatedly timed out. An Ancestry.com spokesperson previously confirmed to Reuters that details entered for an individual "don't need to be backed up or supported by official sources" and are not verified by the genealogy company.
Our ruling
An Instagram post claims that Tiffany Dover, a Tennessee nurse who was seen fainting after receiving the Pfizer COVID-19 vaccine in December 2020, is dead.
There has been no evidence that Dover died and Catholic Health Initiatives Memorial Hospital confirmed to PolitiFact that she is alive and is still an employee. We also found no legitimate record of her death and her nursing license remains active.
Several news and fact-checking organizations have repeatedly debunked rumors about her death, citing multiple statements from the hospital and a video that showed Dover alive and well. But conspiracy theorists continue to hound the facility and Dover's family, insisting she died when she didn't. 
We rate this claim Pants on Fire!
PolitiFact researcher Caryn Baird contributed to this report.
Instagram post, Oct. 17, 2021
WRCBtv, First doses of COVID-19 vaccines administered at Chattanooga hospital on Thursday, Dec. 17, 2020
CHI Memorial twitter account, Accessed Oct. 19, 2021
Nursys.com, License verification, Accessed Oct. 19, 2021
Instagram, Tiffany Dover, Accessed Oct. 19, 2021
USA Today, Fact check: Nurse who fainted after COVID-19 vaccination is alive and well, Dec. 23, 2020
The Daily Beast, Anti-Vaxxers Won't Stop Harassing Nurse They're Convinced Is Dead, Feb. 1, 2021
Reuters, Fact check: Nurse who fainted after COVID-19 vaccine did not die, Jan. 1, 2021
Associated Press, Claims that Tennessee nurse died after vaccine are baseless, Dec. 21, 2020
Email interview, Karen Long communications manager at Catholic Health Initiatives Memorial Hospital, Oct 20, 2021
Browse the Truth-O-Meter
More by Samantha Putterman
Support independent fact-checking.
Become a member!
In a world of wild talk and fake news, help us stand up for the facts.