Get PolitiFact in your inbox.
House Democrats have kicked Rep. Ilhan Omar out of Congress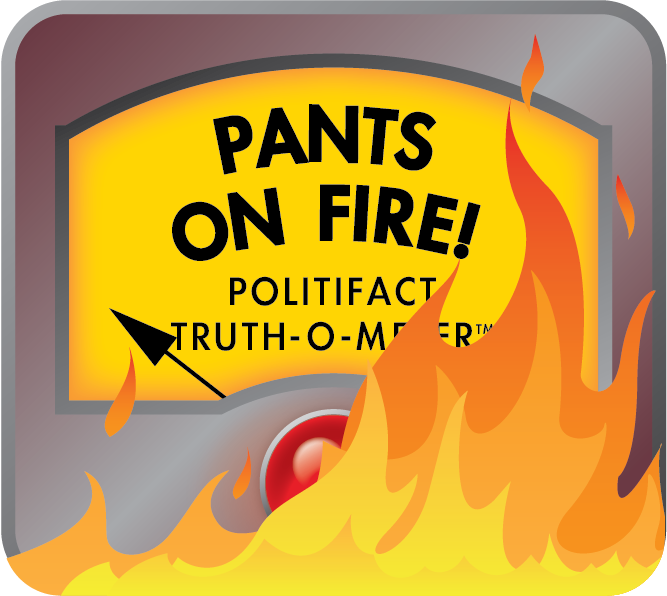 Rep. Ilhan Omar is facing a primary challenge, but she's still a member of Congress
If Your Time is short
U.S. Rep. Ilhan Omar is facing a Democratic primary challenger in August, but she is still a member of Congress.

The House has the power to expel a member, but it's been used only twice in the modern era, most recently in 2002.
Democratic U.S. Rep. Ilhan Omar is facing a primary challenge for her Minnesota 5th Congressional District seat on Aug. 9, but for now she's still an active member of the U.S. House, despite a social media post claiming otherwise.
The headline and caption appearing with a video on a June 8 Facebook post reads, "Finally! House Democrats kicks Ilhan Omar from Congress."
The post was flagged as part of Facebook's efforts to combat false news and misinformation on its News Feed. (Read more about our partnership with Facebook.)
The video shared in the post, however, shows not House Democrats, but state Republican legislators speaking about Omar at a 2019 news conference. Meanwhile, there's ample evidence showing that Omar is still serving her district in Congress.
In the 2019 news conference, Republican state Rep. Steve Drazkowski said he and others formally asked the IRS to investigate Omar's tax returns after a separate state campaign finance probe found that she and her husband had filed joint tax returns in 2014 and 2015 before marrying.
It's unclear whether any IRS investigation ever took place or whether Omar amended her tax returns.
The House of Representatives does have the power to expel members, but it's rarely used and requires a two-thirds majority vote.
According to the House, five members have been expelled in its history, the most recent on July 24, 2002, when longtime Ohio Democrat James Traficant, who was convicted on 10 felony counts of racketeering, bribery and fraud, was ousted on a 420-1 vote.
Before Traficant, another Democrat, Michael Myers, who was convicted of bribery, was expelled in 1980. The first three expulsions came in 1861, when three Democratic members who fought for the confederacy were ejected.
While House Democrats have expelled members of their own party on a few occasions, there has been no effort to oust Omar. A quick search of her Twitter profile, official government website and campaign website, as well as her appearance at a June 30 town hall in Minneapolis show she's still on the job. 
Omar will face former Minneapolis City Council member Don Samuels in a Democratic primary Aug. 9.
Our ruling
A Facebook video said that House Democrats kicked Omar out of Congress.
House members do have the authority to expel members, but it's rarely used and requires a two-thirds majority vote. Such an expulsion would generate news coverage, but there is none. Omar held a town hall meeting with constituents last month and is running for re-election in August.
We rate this claim Pants on Fire!
Facebook post, July 8, 2022
Alpha News, YouTube, "MN Republican Legislators Ask IRS to Investigate Ilhan Omar," Aug. 6, 2019
The Minnesota Sun, "Minnesota Republicans Submit Request for IRS Investigation Into Omar's Fraudulent Tax Returns," Aug. 7, 2019
CBS Minnesota, "Ilhan Omar To Repay Thousands Amid Controversy Over Personal Tax Returns," June 10, 2019
Associated Press, "Rep. Omar filed joint tax returns before she married husband," June 12, 2019
Rep. Ilhan Omar, official government website
MinnPost, "Who's running in Minnesota in 2022: Statewide offices and U.S. House, June 2, 2022
Minneapolis Star Tribune, "At North Minneapolis town hall, U.S. Rep. Ilhan Omar praises new gun safety law, decries Roe's demise," June 30, 2022
United States House of Representatives, History, Art and Archives, "Discipline & Punishment"
United States House of Representatives, History, Art and Archives, "List of Individuals Expelled, Censured, or Reprimanded in the U.S. House of Representatives"
The Washington Post, "James A. Traficant Jr., colorful Ohio congressman expelled by House, dies at 73," Sept. 27, 2014
Browse the Truth-O-Meter
More by Jeff Cercone
Support independent fact-checking.
Become a member!
In a world of wild talk and fake news, help us stand up for the facts.