Get PolitiFact in your inbox.
"Mickey Mouse to be replaced as official Disney mascot."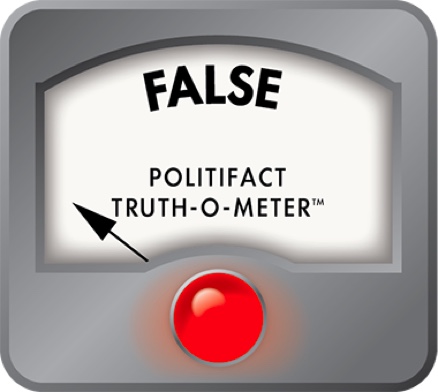 M-I-C you later? No. Mickey Mouse will stay as Disney mascot.
If Your Time is short
This claim originated from a satirical site.

The Mickey Mouse copyright that expires in 2024 covers the version featured in the 1928 short film "Steamboat Willie."
Is Mickey Mouse's career as the face of Walt Disney Co. ending? Not quite, but a Disney-centric satirical website inspired false claims about Mickey's replacement by invoking real news about a looming copyright expiration. 
A Feb. 18 Instagram post claims that in 2024, a small purple dragon named Figment will take over as Disney's official mascot.
"The decision to remove Mickey Mouse as Disney's official mascot was motivated primarily by legal concerns. Mickey Mouse's copyright protection is set to expire in January 2024. This means that Mickey Mouse will be in the public domain and anyone will be able to use him," the Instagram caption read.
This post was flagged as part of Facebook's efforts to combat false news and misinformation on its News Feed. (Read more about our partnership with Meta, which owns Facebook and Instagram.)
The post cited the Instagram account of the website Mouse Trap News. It's not a real news site about Disney; it's a parody.
The website says, "Mouse Trap News is the world's best satire site. We write fake stories about Disney Parks stuff. From Disney Park announcements to Disney Hotel and resort news to made-up Disney partnerships, you can be assured that anything you read here is not true, real, or accurate, but it is fun."
Mouse Trap News posted an Instagram video Feb. 9 that said, "BREAKING: Mickey Mouse out as official Disney mascot." 
This was meant to be a joke, but it was reshared by other accounts without any satirical warning. 
To confuse matters, it's poking fun at a real development for the earliest version of Mickey Mouse in the public domain. 
As reported in The New York Times, Disney's copyright that covers the original version of Mickey Mouse, depicted in the 1928 short film "Steamboat Willie," will expire after 95 years in 2024. It doesn't apply to all versions of Mickey; this version of Mickey Mouse has a rat-like nose, eyes with no pupils and no gloves.
The Constitution authorizes Congress to create copyright law under Article 1, Section 8, Clause 8, known as the Copyright Clause. The copyright for "Steamboat Willie" was registered Nov. 21, 1928. Works copyrighted on or after Jan. 1, 1928, could be eligible for a 95-year copyright duration. Once the copyright expires in 2024, "Steamboat Willie" may be used by the public without permission from Disney, whether for screenings, artwork and the like.
Disney has vowed to fight improper uses of its leading character, telling The New York Times, "We will, of course, continue to protect our rights in the more modern versions of Mickey Mouse and other works that remain subject to copyright, and we will work to safeguard against consumer confusion caused by unauthorized uses of Mickey and our other iconic characters."
PolitiFact reached out to Disney but received no response.
Our ruling
An Instagram post claims Disney is replacing Mickey Mouse as its official mascot, to be replaced by the dragon character Figment.
This claim originated from a satirical site called Mouse Trap News.
The copyright for the "Steamboat Willie" version of Mickey Mouse is expiring in 2024, but this does not mean Disney is replacing Mickey Mouse as its mascot.
We rate this claim False.
Instagram post, Feb. 18, 2023
Instagram post, Feb. 9, 2023
Walt Disney World Resort, Today in Disney history: Journey into imagination ppens at Epcot, March 5, 2013
New York Times, Mickey's copyright adventure: Early Disney creation will soon be public property, Dec. 27, 2022
Mouse Trap News, About page, accessed Feb. 20, 2023
Observer, So Mickey Mouse is about to enter the public domain. can anyone actually make money off him?, Feb. 26, 2023
Snopes, No, Mickey Mouse isn't being replaced as Disney's mascot, Feb. 16, 2023
Library of Congress, Copyright Office, Motion Pictures 1912 to 1939, accessed Feb. 20, 2023
United States Copyright Office, How to investigate the copyright status of a work, accessed Feb. 20, 2023
Browse the Truth-O-Meter
More by Loreben Tuquero
Support independent fact-checking.
Become a member!
In a world of wild talk and fake news, help us stand up for the facts.