Stand up for the facts!
Our only agenda is to publish the truth so you can be an informed participant in democracy.
We need your help.
I would like to contribute
Student ID cards are a "source of fraud" at the polls.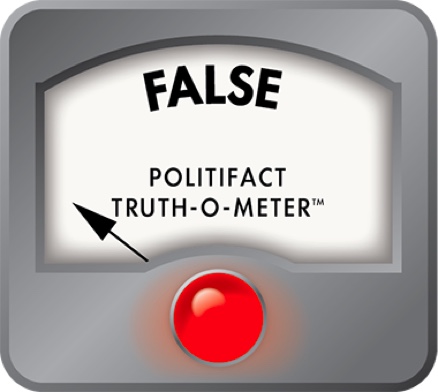 Republican lawmaker says student IDs are a source of voter fraud. She cited no examples.
If Your Time is short
The Idaho lawmaker did not provide evidence to support her claim that student IDs are a source of fraud at the polls.

The majority of Idaho voters use their driver's license as their voter ID.

A spokesperson for the Idaho secretary of state said, "There have been no recent instances of fraud that we're aware of using student IDs."
An Idaho Republican claims that allowing people to use a student ID as a form of voter ID threatens the integrity of elections.
Idaho State Rep. Tina Lambert, R-Caldwell, introduced a bill, HB 124, accompanied by a short summary that said,"this legislation eliminates a source of fraud by removing student ID cards as a valid form of identification at the polls." 
The Idaho Capital Sun wrote that Lambert cited no examples of fraud. PolitiFact contacted Lambert to ask whether she could point to any examples of people using student IDs to commit voter fraud and received no response.
Lambert said in committee hearings that she was concerned that students from Oregon or Washington could vote twice in an election, a crime that is a felony punishable by a fine of up to $50,000, up to 14 years in prison, or both. 
Could someone try to use a student ID card to commit voter fraud? Hypothetically, yes. But the same could be said about other forms of ID, such as concealed weapons permits or driver's licenses. 
Lawmakers and voters are free to decide whether it makes sense to get rid of student IDs, a rarely used form of voter ID. But the statement that they are a source of fraud lacks evidence.
Most voters in Idaho use driver's licenses at the polls
Idaho requires that voters show an ID to cast a ballot in person. Voters can use a few forms of photo ID:
A driver's license or state ID card;

A passport or ID card issued by a federal agency;

A tribal ID; 

A license to carry concealed weapons;

A current student ID card issued by a high school, college or university in Idaho.
Voters without a photo ID can sign an affidavit swearing to their identity under penalty of perjury, a felony. After signing the affidavit, voters are issued ballots to be tabulated with all other ballots.
HB 124 would eliminate student IDs as a valid form of voter identification, starting January 2024. The House passed the bill Feb. 20, with Republican support and Democratic opposition. The Senate hasn't voted on it.
About half of Idaho's counties use digitized voter registries, or electronic poll books. State data for those counties shows that about 99% of voters (379,000) used a driver's license as ID in the November election; 104 voters used a student ID. (Statewide, about 600,000 people voted in November.)
Voter fraud is extremely rare in Idaho.
The conservative Heritage Foundation's database of fraud cases shows 10 cases of some type of fraud in elections since 2004 including duplicate or ineligible voting, illegal voter registration or ballot petition fraud. Those 10 cases represent a tiny speck of the millions of ballots cast in Idaho. The most recent voter fraud case involved a man who attempted to vote twice in one election after casting a ballot in Washington and Idaho in 2016. He pleaded guilty in 2017, was fined $2,490 and was placed on probation.
The Idaho secretary of state's website says that voter fraud is "rare," and suspected fraud incidents usually end up being mistakes, rather than intentional fraud. 
"There have been no recent instances of fraud that we're aware of using student IDs," said Chelsea Carattini, a spokesperson for Secretary of State Phil McGrane, a Republican.
Idaho lawmakers have not presented evidence that student IDs have led to voter fraud, said Mike Burns, national director of the Campus Vote Project, a group that supports the use of student IDs at the polls. 
"The argument rings false to me," Burns said. Poll workers inspect student IDs the same way as they inspect a driver's license, he said.
Still, McGrane has said that government offices have more security controls in place when they produce a driver's license or other IDs compared with universities that often use desktop badge printers, sometimes operated by students.
McGrane's office drafted a separate bill, HB 126, that would make state-issued IDs free. Carattini said McGrane supports getting rid of the student ID eligibility for voter ID if the state can provide a free state ID. Idaho lawmakers have not voted on HB 126.
Lorraine Minnite, a Rutgers University professor and voter fraud expert, told PolitiFact that she knew of no cases nationally in which a voter used a student ID to fraudulently register or vote.  
Student IDs are an acceptable voter ID document in many states
The majority of states require voters to show an ID to vote. In some states, that must be a photo ID, in others, a bank statement suffices.
Among the 16 states with strict ID rules, 10 allow at least some types of student IDs as a form of voter ID, according to the Campus Vote Project. Some states that have less restrictive ID rules also allow student IDs at the polls.
What bothers some voting rights advocates is what's in the mix of allowable options in some states. In Texas, for example, gun permits are considered valid voter IDs, but student IDs are not. Critics say this makes it easy for gun owners, a heavily Republican group, to vote but harder for students, a predominantly Democratic group.
The nationwide trend over the past two decades has been toward tighter voter ID requirements. Following the 2020 election, several Republican-run legislatures sympathetic to Donald Trump's false voter fraud claims have rushed to tighten the rules, and have introduced measures that create obstacles for college students to vote. 
These restrictions are coming as the share of young voters casting ballots is increasing. About 27% of voters ages 18 to 29 voted in the 2022 midterm election and supported Democratic candidates by a wide margin. In the past 30 years, that rate was eclipsed only by 2018, when the turnout was around 31%, according to the Center for Information & Research on Civic Learning and Engagement at Tufts University. 
The Voting Rights Lab, a group that tracks state bills affecting voter access, found that at least 17 bills have been introduced in nine states this year pertaining to student IDs. About half would improve voter access; half would restrict access. The bill in Idaho is one of the few to have passed one chamber.
Our ruling
Lambert said that student ID cards are a "source of fraud" at the polls.
The burden of proof is on the speaker. Lambert has provided no examples showing that student IDs have been used to commit voter fraud. We could not find a single case of a person charged or prosecuted for fraudulently using a student ID to vote.
In the absence of evidence, we rate Lambert's claim False.
RELATED: As extremes shape voter ID debate, the rules keep getting stricter
RELATED:  All fact checks about voter ID laws
RELATED: 'View' host Sunny Hostin has scant evidence for claiming GOP wants to raise voting age to 28
Idaho Legislature, House bill 124, 2023
Idaho Legislature, House bill 126, 2023
Legiscan, House bill 124, 2023
State of Idaho, ePollbook Checkins, Nov. 8 2022
VoteIdaho.gov, Voter identification requirements and election security FAQs, Accessed Feb. 22, 2023
KMVT, Legislation regarding Student ID's and restricted driver's licenses moves forward, Feb. 13, 2023
Idaho Capital Sun, Idaho House votes to prohibit use of student IDs to verify identity for voting, Feb 20, 2023
Idaho Falls Post Register, Proposed legislation would prohibit use of student IDs at Idaho voting polls, Feb. 1, 2023
Boise State Public Radio, Bill to outlaw use of student IDs at the polls is introduced, Feb. 13, 2023
Lewiston Tribune, Lapwai man ordered to pay fine in voter fraud, May 17, 2017
New York Times, ​​The Student Vote Is Surging. So Are Efforts to Suppress It. Oct. 24, 2019
Ohio Secretary of State, Advisory 2019-10, Dec. 4, 2019
Heritage Foundation, Election fraud cases in Idaho, Accessed Feb. 21, 2023
PolitiFact, Hillary Clinton says you can vote in Texas with a concealed-weapon permit, but not a student ID, June 26, 2015
PolitiFact, In NC, can someone commit voter fraud using only 'a phone book'? Jan. 29, 2020
Telephone interview, Lon Colton, president of the Idaho Association of County recorders and and clerk in Oneida County, Feb. 21, 2023
Email interview, Joe Decker, Canyon County public information officer, Feb. 21, 2023
Email interview, Mike Burns, national director of the Campus Vote Project, Feb. 21, 2023
Email interview, Chelsea Carattini, spokesperson for the Idaho Secretary of State, Feb. 21, 2023
Email interview, Lorraine C. Minnite, political science professor at Rutgers University, Feb. 21, 2023
Email interview, Amanda Harrington, Voting Rights Lab spokesperson, Feb. 21, 2023
Browse the Truth-O-Meter
More by Amy Sherman
Support independent fact-checking.
Become a member!
In a world of wild talk and fake news, help us stand up for the facts.