Get PolitiFact in your inbox.
"Adam Schiff just got served" with a $16 million fine for Russia collusion investigation.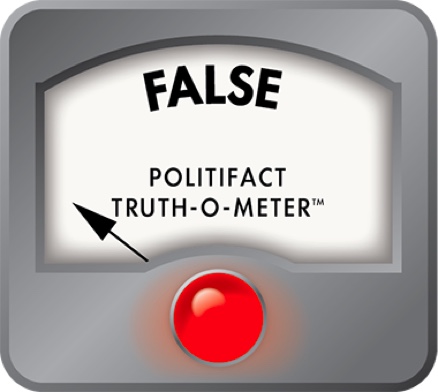 No, Adam Schiff did not get fined $16 million
If Your Time is short
Rep. Anna Paulina Luna, R-Fla., submitted two separate resolutions to the U.S. House of Representatives: one seeking to expel Rep. Adam Schiff, D-Calif., from Congress; and one that would force him to pay a $16 million fine. 
Luna said the resolutions stem from Schiff's role in promoting FBI and Department of Justice investigations into possible collusion between former President Donald Trump and Russia during the 2016 election. 
Neither resolution has been brought to a vote.
The recent report from Special Counsel John Durham about his investigation into the FBI's probe of possible Russian interference in the 2016 election has been used as both political fodder and the basis for false claims. 
The caption on a May 25 Facebook video says U.S. Rep Adam Schiff, D-Calif., was fined $16 million for his role in the FBI's probe.  
"Adam Schiff just got served - $16 million fine for Russia collusion investigation," it said. 
But Schiff hasn't been fined. His congressional colleague introduced a resolution to fine Schiff, but no action has been taken on it. 
The video was flagged as part of Facebook's efforts to combat false news and misinformation on its News Feed. (Read more about our partnership with Meta, which owns Facebook.)
Although the caption does not tell the entire story, the accompanying video specifies that the $16 million fine was still just a proposal. 
On May 23, Rep. Anna Paulina Luna, R-Fla., submitted House Resolution 437 that would censure and condemn Schiff for what the proposal's text called the "lies, misrepresentations and abuses of sensitive information" he committed that resulted in the FBI's investigation. 
The $16 million fine is intended to cover half the cost that the "American taxpayers were forced to pay for the Russia hoax investigation," Luna said in a statement. 
Luna also submitted a separate resolution to expel Schiff from the House of Representatives. 
The House hasn't voted on either resolution. 
Schiff addressed the resolutions on his Twitter account, saying, "(They) will not work. I will not back down."
Schiff has long been a target of Republicans for his repeated assertion that Trump colluded with Russia to interfere with the 2016 election and for his role as the lead prosecutor during Trump's first impeachment trial. 
We rate the claim that Schiff "just got served" with a $16 million fine False. 
Facebook video (archive), May 25, 2023
PolitiFact, Durham report criticized elements of FBI's investigation into Donald Trump's 2016 campaign, May 17, 2023
U.S. Congress, H.R. 437 - Censuring and condemning Adam Schiff, Representative of California's 30th Congressional District, May 23, 2023
Rep. Anna Paulina Luna, BREAKING: Rep. Luna files privileged resolution to censure, condemn, and fine Rep. Adam Schiff, May 23, 2023
U.S. Congress, H.R. 412 - In the matter of Adam Schiff. May 17, 2023
Rep. Adam Schiff, Twitter page (archive), May 23, 2023
The Washington Post, "Trump and GOP target 'pencil-neck' Adam Schiff as their post-Mueller villain," March 29, 2019
Reuters, "Schiff to lead prosecution of Trump in Senate impeachment: Pelosi," Jan. 15, 2020
Browse the Truth-O-Meter
More by Andy Nguyen
Support independent fact-checking.
Become a member!
In a world of wild talk and fake news, help us stand up for the facts.