Stand up for the facts!
Our only agenda is to publish the truth so you can be an informed participant in democracy.
We need your help.
I would like to contribute
Irán izó una bandera negra y "esto significa un llamado" a la guerra o venganza.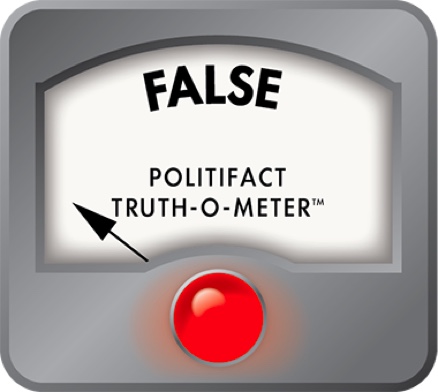 Un santuario en Irán izó una bandera negra en luto, no para llamar a la guerra
Una bandera negra izada en una mezquita en Irán llevó a usuarios en las redes sociales a decir que el país estaba llamando a la guerra. 
"#Urgente ¿Viene lo peor? En #Irán a sido izada una #BanderaNegra en el #SantuarioRazavi en #Mashhad, provincia de #Khorasan", dicen los subtítulos del video en Facebook del 18 de octubre. "Esto significa un llamado a la #guerra o la #Venganza".
La publicación fue marcada como parte del esfuerzo de Meta para combatir las noticias falsas y la desinformación en su plataforma. (Lea más sobre nuestra colaboración con Meta, propietaria de Facebook e Instagram).
El video en Facebook saca de contexto el significado de la bandera.
La bandera negra fue una declaración de luto, no de guerra, como respuesta al bombardeo del 17 de octubre en el hospital de al-Ahli en Gaza. Este ataque dejó a cientos de muertos.
El Santuario Razavi, también conocido como el Santuario de Imam Reza en Mashhad, Irán, publicó una foto idéntica a la del video en Instagram. Según el subtítulo, el cual trató de censurar algunas palabras, la bandera negra se alzó en "respuesta a los crímenes barbáricos del régimen Zio**nis**t (Sionista), especialmente el bombardeo del hospital Al-M**u'am**dani (Al-Mu'amdani)".
El Santuario Razavi es dirigido por Astan Quds Razavi, el cual también publicó un anuncio sobre la izada de la bandera negra. Basados en la versión de la página web traducida al inglés, esta dice, "Siguiendo el martirio de cientos de residentes en la Franja de Gaza en los crímenes barbáricos del régimen usurpador Sionista, el santuario Razavi va a tomar un sentimiento de luto".
Los noticieros controlados por el estado iraní y otros también reportaron que el Santuario Razavi levantó la bandera negra en luto por las víctimas de las explosiones en los hospitales y otros "crímenes" cometidos por Israel.
En la verificación de una declaración similar, Reuters también relaciono la declaración del 18 de octubre publicada por Astan Quds Razavi, la organización administrativa del santuario, diciendo que la bandera fue cambiada a "luto público" dado a las muertes en Gaza después de la explosion en el hospital. 
Basados en los comunicados de prensa del Santuario Razavi que fueron traducidos en Google, el santuario planeo más eventos, incluyendo una convocación de personas y una marcha en apoyo para expresar solidaridad a los palestinos.
No es poco común que el santuario levante una bandera negra en luto, esto lo hace para los aniversarios de martirio. 
Una bandera negra izada en octubre por el Santuario Razavi en Irán no fue un llamado a la guerra. Calificamos la declaración como Falsa.
Este artículo originalmente fue escrito en inglés y traducido por Maria Briceño.
Read a version of this fact-check in English.
Lea más reportes de PolitiFact en Español aquí.
__________________________________________________________________________
Debido a limitaciones técnicas, partes de nuestra página web aparecen en inglés. Estamos trabajando en mejorar la presentación.
Browse the Truth-O-Meter
More by Loreben Tuquero
Support independent fact-checking.
Become a member!
In a world of wild talk and fake news, help us stand up for the facts.