Get PolitiFact in your inbox.
Potato chips, KitKat bars and Viagra are not taxed in Wisconsin because they are considered "essential."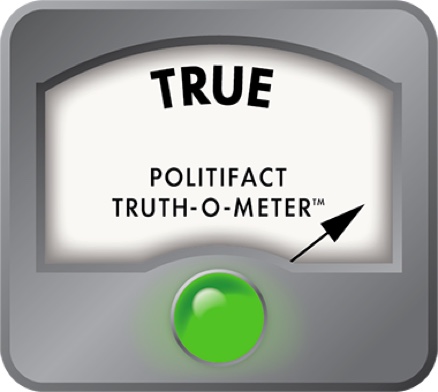 It's true: You don't have to pay taxes on KitKat bars and Viagra in Wisconsin
If Your Time is short
Grocery items including potato chips and KitKats are tax-exempt in Wisconsin.

Wisconsin has sales tax exemptions that apply to soft drinks and candy, but under the tax code KitKats are considered cookies, not candy.

Prescription drugs, including erectile dysfunction medicine, aren't taxed in the state.
A Madison lawmaker talking up her proposal to exempt menstrual products from the state sales tax drew a comparison that caught our attention.
In a July 27, 2023 post on X, formerly Twitter, state Sen. Melissa Agard said: 
"Potato chips, Kit Kat bars and Viagra are not taxed in Wisconsin because they are considered 'essential.' But, what about tampons and pads for those who menstruate? Menstrual products are necessities, not luxuries."
Agard, D-Madison, has introduced numerous bills that try to expand menstrual product access, including ones to remove sales tax from menstrual products and provide free products in public buildings across the state.
In a 2021 press release when Agard introduced the menstrual product tax exemption legislation, she argued  that tampons and pads shouldn't be taxed because they're a necessity for people who menstruate and essential items should be more affordable.
So, is Agard right in her claim about chips, Viagra and KitKats?
Let's break this one into pieces. 
Candy versus cookie
When it comes to Wisconsin sales tax, a number of products are exempt, with the primary example being food.
Under the tax code, all food is exempt from the sales tax, unless it's considered "candy," "soft drinks" or "prepared food."
So, that's a clear yes on potato chips, whether barbecue, jalapeño or flamin' hot. They are considered food and therefore exempt from sales tax.
But a KitKat bar is candy, right? The tax code says no.
That's because of one ingredient — flour. 
Section Tax 11.51 defines candy as "a preparation of sugar, honey, or other natural or artificial sweetener combined with chocolate, fruit, nuts, or other ingredients or flavorings in the form of bars, drops or pieces." 
That means that even though Kit Kats come in bars made with sugar and chocolate, the flour used in the wafer means it's not considered candy. Indeed, the tax code specifically mentions KitKats and defines them as cookies.
There are other foods most people would consider candy such as cotton candy, Pixie Sticks and Twix Bars that individuals might disagree on. But because those items contain flour or don't come in bars, drops or pieces, they aren't considered candy.
Prescription drugs are sold tax-free
Meanwhile, the senator's tweet also mentions Viagra as a tax-exempt item, using it to argue a disparity in the taxation of products used by men versus women.
Agard is on point there, because Viagra is a prescription drug and prescription drugs aren't taxed.
Our ruling
Agard said, "Potato chips, Kit Kat bars and Viagra are not taxed in Wisconsin because they are considered essential."
Indeed, each item is tax-exempt in Wisconsin – potato chips and KitKats fall under the food exemption, while Viagra is exempt as a prescription drug.
We rate the claim True.
Twitter, State Sen. Melissa Agard, D-Madison, July 27, 2023
Email exchange, Chandra Munroe, Communications Director for Office of Senator Melissa Agard, Oct. 11, 2023
Press release, "Senator Agard Introduces Menstrual Products Legislation," Oct. 16, 2023
Tax 11.51 - Grocers' guidelist, (Accessed Oct. 11, 2023)
Tax 11.45 - Sales by pharmacies and drug stores, (Accessed Oct. 11, 2023)
Streamlined Sales Tax Governing Board, "Classification of products as candy or food or food ingredients," (Accessed Oct. 11, 2023)
Office of Melissa Agard, "Senator Agard introduces bipartisan legislation exempting menstrual products and diapers from state sales tax." March 2, 2021
Support independent fact-checking.
Become a member!
In a world of wild talk and fake news, help us stand up for the facts.