Stand up for the facts!
Our only agenda is to publish the truth so you can be an informed participant in democracy.
We need your help.
I would like to contribute
The 2023 Israel-Hamas war is a "false flag."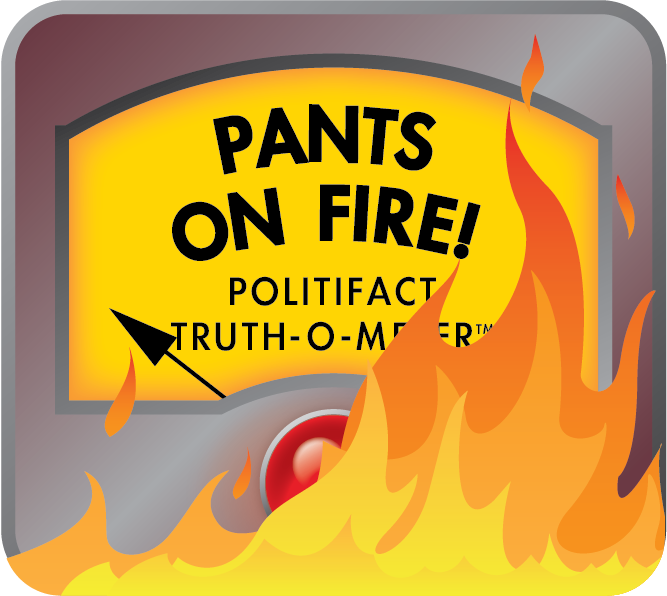 False flag claims amid Israel-Hamas violence lack evidence
If Your Time is short
False flag operations have happened for generations, but in recent history, actual false flags are outnumbered by dubious conspiracy theories.

Experts have warned that social media rumors alleging "false flags" should be viewed skeptically. We found no credible evidence that the current Israel-Hamas war is one. 
Thousands of people have been killed or injured amid fighting between Israel and Hamas, and recent online claims that the militant group's Oct. 7 attack on the country is a false flag defies reality. 
"You are witnessing the biggest false flag and psyop committed on the world by Israel in real time since 9/11, an Oct. 8 Instagram post says. (A psyop, or psychological operation, is a military mission designed to influence targeted people's behaviors and emotions.)
"FALSE FLAG," an Oct. 9 post says. "Hamas is the creation of the Israeli government and they planned these attacks and allowed them to garner support for a mass genocide and likely leading to World War III."
These posts were flagged as part of Meta's efforts to combat false news and misinformation on its News Feed. (Read more about our partnership with Meta, which owns Facebook and Instagram.)
Palestinian cleric Sheikh Ahmed Yassin founded Hamas as a political arm of the Muslim Brotherhood in 1987 following a Palestinian uprising against Israeli occupation of the West Bank, Gaza and East Jerusalem, PBS reported. The next year, Hamas published a charter calling for Israel's destruction and the establishment of an Islamic society in historic Palestine. 
On Oct. 7, Hamas launched thousands of missiles from Gaza as militants charged into Israel using bulldozers, motorcycles and paragliders. Militants opened fire on Israelis and took hostages, and the Israeli military launched retaliatory strikes in Gaza.
The war continues, and has been documented by people on the ground there, including citizens and journalists.
Unfounded false flag allegations often follow incidents of mass violence, including school shootings, the Jan. 6, 2021, attack on the U.S. Capitol, and chaos at the Kabul airport as the Taliban took over Afghanistan's capital in 2021.
Intelligence agencies do launch false flag operations, but other than social media rumors, we found no credible evidence to support claims that the current Israel-Hamas war is one. 
As we've reported, actual false flags plotted in history appear to have been outpaced in recent years by dubious conspiracy theories that label real events as "false flags" that, in turn, were allegedly used to justify the expansion of government powers. That line of thinking took off after the Sept. 11, 2001, terrorist attacks spawned a new war overseas and a scaled up surveillance state. 
Experts warn that social media rumors alleging that big events in the news are "false flags" should be viewed skeptically. Real false flag operations are logistically complex; they rope in significant numbers of people and force leaders to consider complicated ethical questions.
A day after the Oct. 7 attack, Israeli health officials said more than 700 people were dead in Israel. As of Oct. 12, Israel's military has said more than 1,200 people were killed in Hamas' attack, CBS News reported. The Gaza Ministry of Health has said at least 1,537 people have been killed in Gaza by Israel's retaliatory strikes.
In line with other claims we have checked that falsely allege large-scale violent events were not real, we rate claims that the recent violence in the Middle East is a false flag Pants on Fire!
Instagram post, Oct. 8, 2023
Instagram post, Oct. 9, 2023
PolitiFact, False flags: They're real, but far less widespread than social media suggest, Feb. 8, 2022
ABC News, Death came from sea, air and ground: A timeline of surprise attack by Hamas on Israel, Oct. 12, 2023
The New York Times, The Long Wait for Help as Massacres Unfolded in Israel, Oct. 11, 2023
PBS NewsHour, What is Hamas? What to know about its origins, leaders and funding, Oct. 13, 2023
Browse the Truth-O-Meter
More by Ciara O'Rourke
Support independent fact-checking.
Become a member!
In a world of wild talk and fake news, help us stand up for the facts.