Scott-O-Meter
Create over 700,000 jobs
"The 7-step economic program — over a 7-year period — will have a positive economic impact and create over 700,000 jobs for the state of Florida."
Updates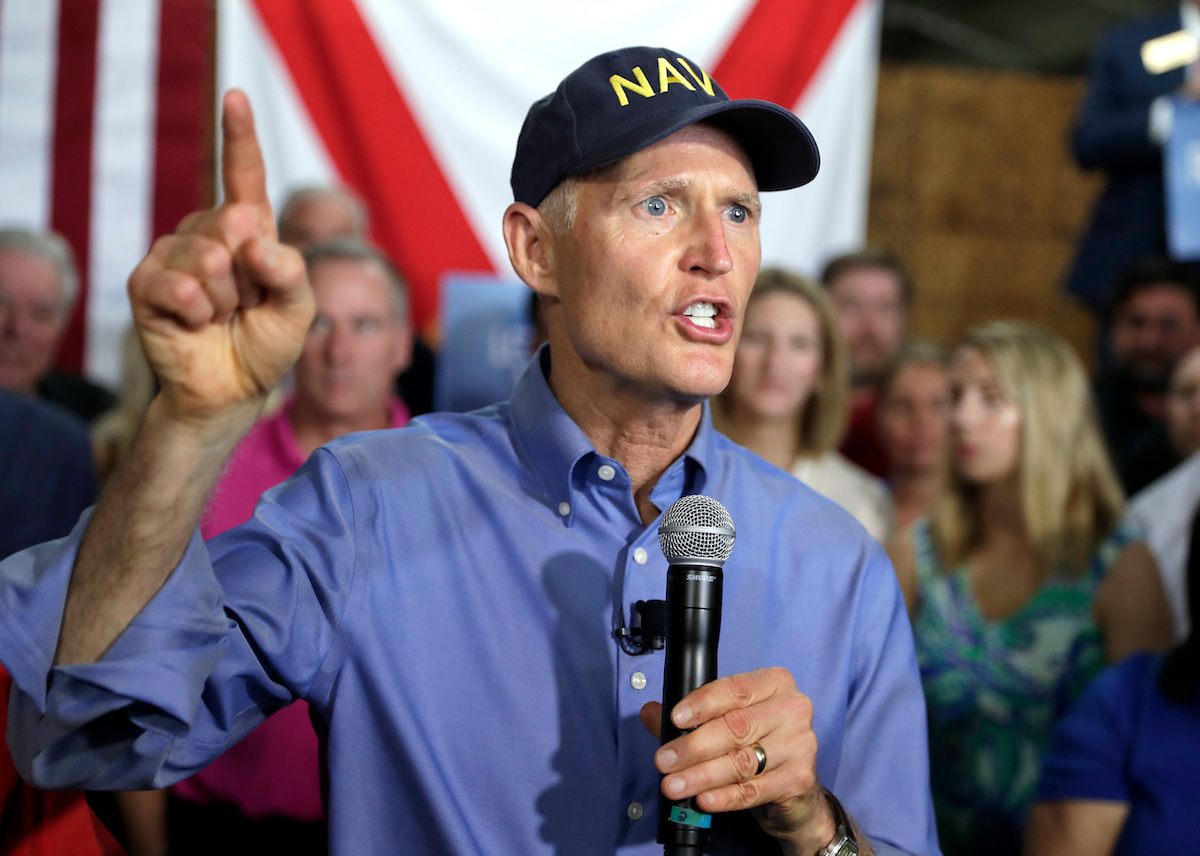 Gov. Rick Scott mostly fulfills promise to create 700,000 jobs in 7 years
2016 marks another year of job growth, but Scott's promise still has ways to go
Scott claims more private sector jobs, but net growth still below 1 million
700,000 jobs promise plods along, despite numbers debate
7 steps, 7 years, still a lot more jobs to go
July numbers improve, but much progress needed
Gov. Rick Scott's job-creation goal gets unexpected boost, but...
Florida sees positive October growth, but it still falls short of benchmark
Still a long way from 700,000 jobs
Scott's jobs promise takes a hit despite May growth
Math starting to work against Rick Scott on his centerpiece jobs promise
Florida adds 10,100 jobs in February
Latest job numbers reveal set-backs on job creation
Gov. Rick Scott backs off details of his 700,000 jobs plan