Marco Rubio says EPA rule covers 'water barely bigger than a puddle'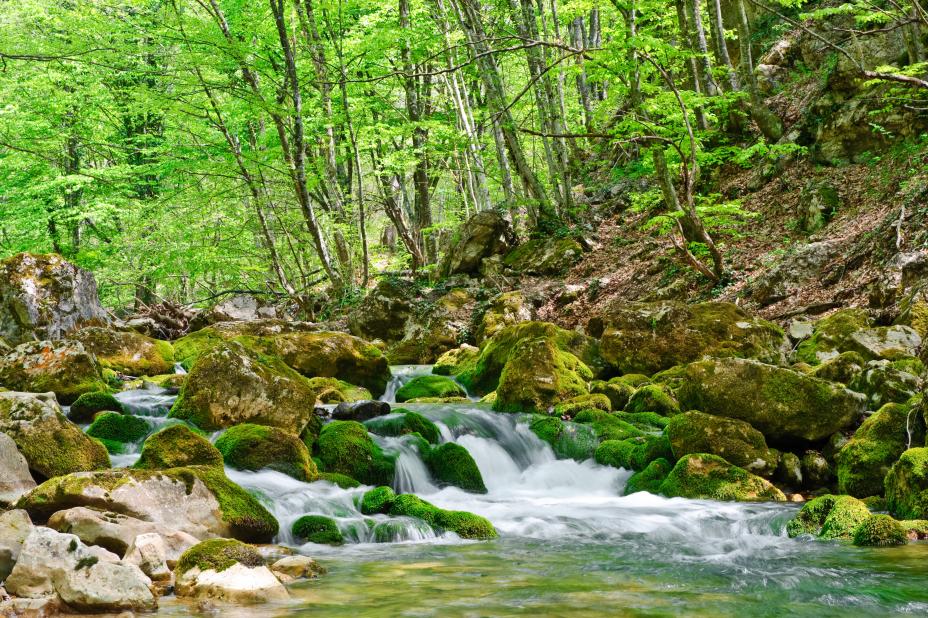 On the presidential campaign trail in Ohio, Sen. Marco Rubio, R-Fla., called for reversing some of President Barack Obama's environmental policies and vowed to allow more drilling and hydraulic fracturing.
Rubio argued that Environmental Protection Agency rules are too burdensome, pointing to two businesspeople who joined him at his speech, James Mackall, president of Artex Oil, and Tom Mackall, president of East Fairfield Coal.
"The EPA has unilaterally changed how the Clean Water Act is interpreted. Now it not only protects rivers and lakes, but also drainage ditches and private retaining ponds. So when mining or drilling, Jerry and Tom now have to take caution not to disturb bodies of water barely bigger than a puddle."
We wondered: Does the Clean Water Act allow the government to regulate how mining and drilling affects bodies of water "barely bigger than a puddle?"
A spokesman for Rubio declined to comment. However, Rubio was presumably referring to a recent rule change to the Clean Water Act in which "puddles" have emerged as a matter of contention.
A Clean Water Act rule change stayed by court
First, some background. The Clean Water Act originally passed in 1972, in the wake of a highly publicized incident in which Ohio's Cuyahoga River caught fire. Another factor that led to the passage of the federal law was a record number of fish kills caused by pollution -- of which the largest was in Florida at Lake Thonotosassa in 1969.
Broadly, its goal was to regulate discharges. But which bodies of water should be included has been a hotly contested issue for many years.
U.S. Supreme Court rulings in 2001 and 2006 created uncertainty about the law's reach. EPA officials said those decisions rolled back federal protections for about 60 percent of streams and for millions of acres of wetlands.
In May 2015, the EPA announced a new rule intended to clarify which bodies of water fall under the act. The new rule followed months of public comment and took effect on Aug. 28, except in 13 states where a court held up its enactment. Then, earlier this month, a different court held up enactment nationwide.
The first thing to know about the new rule is that size doesn't matter. What matters is whether a body of water can carry pollution into other larger waters. Under the rule, the federal government intends to regulate bodies of water -- including tributaries, ponds, streams, and wetlands -- so that companies or other entities do not dump waste that could flow into larger ecosystems.
This definition of a water of federal jurisdiction actually pre-dates the new rule, stemming instead from the Supreme Court cases. In 2001, the court held that the use of "isolated" non-navigable intrastate ponds by migratory birds was not by itself a sufficient basis to apply the Clean Water Act. In the 2006 case, Justice Anthony Kennedy concluded that a critical factor in determining whether the Clean Water Act applies is whether a water has a ''significant nexus'' to traditional navigable waters.
So a narrow stream -- even if it dries up for part of the year -- could still fall under federal jurisdiction if it can flow into more significant waters during the rainy season. But an isolated pond that doesn't connect to other major waters doesn't fall under the jurisdiction of the act.
"Even if some very small bodies of water may be covered by the Clean Water Act when they are sufficiently connected with another body of water, his statement evokes the image of a small, isolated body of water that would not be covered," said Todd Aagaard, vice dean at Villanova law school and former Justice Department environmental lawyer.
Even though jurisdiction under the act is determined by connectedness, rather than size, it was the size of water bodies that became a rallying cry for critics who saw the new rule as federal overreach.
During the comment period, the regulation of puddles became a talking point for conservatives and business advocates. Presumably for that reason, the final rule explicitly addressed the question of puddles:
"The proposed rule did not explicitly exclude puddles because the agencies have never considered puddles to meet the minimum standard for being a 'water of the United States,' and it is an inexact term. A puddle is commonly considered a very small, shallow, and highly transitory pool of water that forms on pavement or uplands during or immediately after a rainstorm or similar precipitation event. However, numerous commenters asked that the agencies expressly exclude them in a rule. The final rule does so."
The rule also specifically excludes certain types of water in addition to puddles, including groundwater, most ditches and small ornamental waters, for example.
So would it include puddles or anything similar?
So if the rule specifically says puddles do not fall under the rule's jurisdiction, why have critics continued to argue that it encompasses puddles or something not much bigger?
We interviewed seven environmental experts, including one who works for an organization that sued the EPA. All of them were skeptical that the rule would cover anything resembling a puddle. That's because a small body like a puddle, or something a little larger, that doesn't connect to other waters should have no ultimate impact on the types of navigable waters the Clean Water Act regulates.
"What type of water body is barely bigger than a puddle? How large is the puddle? If he is referring to a small puddle that a kid splashes in, a fair reading of the rule is that it does not cover such an area," said Stetson University law professor Royal Gardner, an expert in wetland law and policy.
Meanwhile, Rubio specifically mentioned mining and drilling -- two activities that are already highly regulated. While mining and drilling can adversely affect groundwater, the law explicitly excludes groundwater.
We reached out to some of the industry groups that have sued the EPA over the rule, including the American Farm Bureau Federation and the U.S Chamber of Commerce. Both argue that the rule language is so broad that it could ultimately include something not much larger than a puddle.
Don Parrish, a senior adviser to the federation, pointed to the first footnote in the new rule:
"The agencies use the term 'water' and 'waters' in categorical reference to rivers, streams, ditches, wetlands, ponds, lakes, oxbows, and other types of natural or man-made aquatic systems, identifiable by the water contained in these aquatic systems or by their chemical, physical, and biological indicators. The agencies use the terms 'waters' and 'water bodies' interchangeably in this preamble."
To Parrish, this means "you don't even need water in them. You just need indicators of chemicals, physical and biological indicators. What in the hell is that? It's very broad."
Asked for real-world examples in which the EPA regulated something roughly the size of a puddle, farm bureau spokesman Will Rodger sent us a photograph of a farm field in Tennessee that appears to show the beginning of a nearly dry stream. He said that the U.S. Army Corps of Engineers declared this swath of land as "waters of the United States" by virtue of being a tributary. (This occurred in 2014 before the new rule took effect.)
Environmental experts we checked with said that water on land that appears even during only part of the year can end up flowing to larger bodies of water. But again, the key is that the water must be poised to flow into other significant waters, which seems distinct from a small, isolated puddle.
"It's true that headwaters of streams are small, but small rivulets goes into a river," said Karl Coplan, of Pace law school. "The whole point of the Clean Water Act is to cover that river up to the point where it starts."
Environmental experts, for their part, said they could not think of any examples in which the EPA attempted to regulate something barely bigger than a puddle.
"It is an absurd assertion, said William L. Andreen, University of Alabama law professor. "There are no cases on point because the agencies have never asserted jurisdiction in such fantastical situations."
Our ruling
Rubio said that to abide by EPA rules when mining or drilling you have "to take caution not to disturb bodies of water barely bigger than a puddle."
A new final rule -- currently on hold due to lawsuits -- does seek to clarify what types of bodies of water the EPA can oversee through the Clean Water Act. But the rule explicitly excludes puddles, along with most ditches and ornamental bodies of water.
In addition, the key factor for determining Clean Water Act jurisdiction is how connected a body of water is, not how big or small it is. To the extent that a puddle, or something slightly larger, shouldn't be a "significant" contributor to bigger, navigable waters located far away -- a standard set by the 2006 Supreme Court decision -- it should not be subject to regulation under the new rule.
This issue remains in litigation, but the best evidence we have collected suggests that Rubio's claim is at least significantly exaggerated. We rate it Mostly False.
https://www.sharethefacts.co/share/4837e7f4-5230-4af2-a319-b5ddc553050f