Is New York a 'giver state' to federal treasury?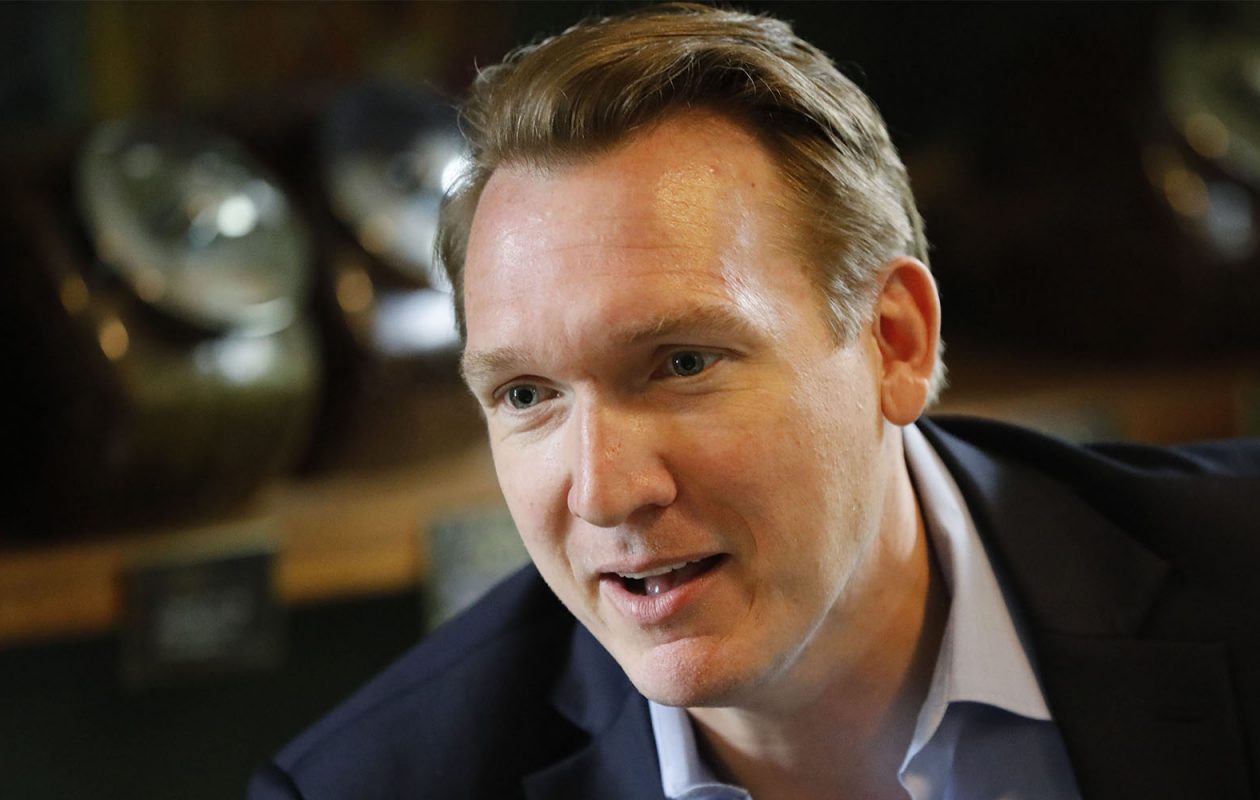 In the campaign's final days, Democrat Nathan McMurray has discussed the Republicans' recent tax bill, signed into law last year.
McMurray seeks to unseat Republican Chris Collins in New York's 27th Congressional District. As he criticizes Collins' vote for the bill, McMurray tells audiences that New York residents send more money to Washington than they get back in benefits.
"Do you know that New York State pays out way more than we ever get back," McMurray said during a debate at St. Joseph's Collegiate Institute in Tonawanda. "We're a giver state, while there's other states that are taker states."
Is McMurray right?
Negative balance
Several analyses in recent years have reached similar conclusions.
Generally, states with high-income earners send more money to Washington than states with low-income populations. States that consume more federally taxed products, such as alcohol and gasoline, also send more money to Washington.
Meanwhile, states with more federal workers and contracts, such as Maryland and Virginia, or those with higher health care costs and poverty rates, receive more in federal spending. There are other drivers of how much states get in federal funds. Florida, with a lot of retirees, receives more Social Security payments than other states.
State Comptroller Thomas DiNapoli issued a report on the balance of payments between New Yorkers and the federal government in October. DiNapoli, an elected Democrat whose office reports on state finances, concluded that for every dollar New York sent to the federal government in federal fiscal year 2017, it received just 90 cents in benefits. The average return for all states was $1.19 for every dollar they send to Washington, D.C., DiNapoli said.
DiNapoli's latest findings are consistent with what he has found in analyses conducted in two prior years. In 2013, the state received 91 cents for every dollar it sent to Washington, and in 2016, it received 84 cents for every dollar it sent.
In fiscal year 2017, New York sent $24.1 billion more in tax payments to Washington than it received, DiNapoli found. New York sent nearly $250 billion to the federal government, while federal funds spent in New York totaled $225.7 billion.
New York's high per-capita payment to Washington relative to other states is driven by its higher-than average contributions in corporate taxes, individual income taxes, and social insurance taxes, such as Social Security and unemployment, the comptroller found. Meanwhile, New York receives less per capita than other states when it comes to federal workers' wages and defense spending, but more than other states for Medicaid.
New York is just one of 11 states that sends more to the federal government than it receives, DiNapoli said. New Jersey, Massachusetts, and Connecticut fared worse than New York when it comes to federal taxes paid and benefits received. New Mexico has the most favorable balance of federal taxes and received benefits.
The Rockefeller Institute for Government, a nonpartisan public policy think tank in Albany, prepared an analysis during the debate about President Trump's tax bill.
"New York's negative balance of payments was the largest of any state by far, roughly equaling the combined shortfalls of #2-ranked New Jersey and #3-ranked Illinois," according to a Rockefeller analysis of fiscal year 2015, published in September 2017.
On a per-capita basis, New York had the third-worst balance of payments.
More than a decade ago, an analysis from the Tax Foundation, a nonprofit think tank, found that in 2005 New York received 79 cents for every dollar it sends to Washington.
Should it matter?
In a system of progressive taxes, where wealthier people pay more in taxes, it's not surprising that some states pay more to the federal government than they receive, analysts said.
"Because one goal of the federal system is redistribution, it is not surprising that some states 'give' far more than they 'get,' while the opposite is true for other states," according to an analysis from the SUNY-affiliated Rockefeller Institute of Government.
An economist from the Tax Foundation, which raises about a third of its support from businesses, wrote in 2006 that strictly considering whether a state gets as much as it pays in isn't "a very civic minded view of federal government. Presumably citizens pay federal taxes to provide for the common defense and to support other national programs that benefit the nation as a whole."
Our ruling
McMurray said that New Yorkers send "way more" money to the federal government than the federal government sends to New York.
Whether it is a good idea or not that every state receives back from the federal government what its residents and businesses paid to Washington, McMurray's statement is accurate, based on the latest available data and analyses.
We rate his claim True.