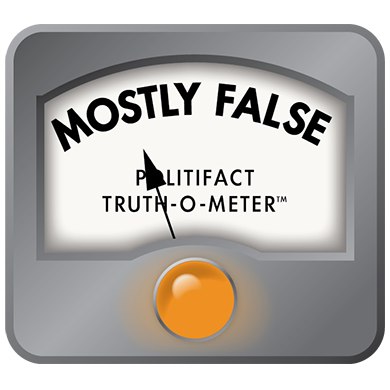 "There's a tax credit of $2,400 to bond [former inmates] that an employer would get for hiring a convicted felon. There's a federal bonding program -- you can get $5,000 to $25,000 in federal money to hire a convicted felon. And there's federal grants for felons to set up their own small businesses."
Leader of Alliance for Safe Communities says employers can get thousands of dollars in tax breaks and bond money to hire convicted felons
The Rhode Island General Assembly is considering legislation that would prohibit employers from asking job applicants if they have a criminal history.
They could ask finalists if they have ever been in trouble with the law, but they could not deny a job because of an applicant's criminal history, unless the crime was directly related to the type of job being sought.

The measure is designed to prevent discrimination against people who have paid their debt to society. Supporters say ex-convicts who have a good job are less likely to break the law again.

Carolyn Medeiros, executive director of the Alliance for Safe Communities, was on WHJJ's "Helen Glover Show" Feb. 18 to express opposition to the proposal, saying the offenders pose an extra risk to employers and the community and shouldn't get preference over job seekers who have kept out of trouble.

"We're bending over backwards here for a minority of people," she said. "Think of the other things that are afforded to them, Helen. There's a tax credit of $2,400 to bond them that an employer would get for hiring a convicted felon. There's a federal bonding program -- you can get $5,000 to $25,000 in federal money to hire a convicted felon. And there's federal grants for felons to set up their own small businesses.

"I think we're doing plenty to help out this population," she said. "I think we need to worry about the law-abiding citizen's fight to get a job now, and that should be at the top of our priority list."

Do employers really get thousands of dollars in tax breaks and bond money for hiring convicted felons? And does the government offer special small business grants for ex-cons?

We contacted Medeiros, who quickly referred us to various links on her website at ASC-RI.org. You can find them at the bottom of the "Re-entry, 'Fast and Furious Nationwide'" section of the site.

We'll start with the third part of her statement -- "there's federal grants for felons to set up their own small businesses" -- because it's the simplest to judge.

The "Federal small business grants for convicted felons" section of her page has links to two websites. The first explicitly says, "there are no grants set up to help felons start their own business" and "Felons are at a disadvantage when they apply for grants, but that doesn't preclude them from applying." The second says exactly the same thing.

So Medeiros' owns sources contradict that part of her statement.

Second, let's look at her statement that "There's a federal bonding program -- you can get $5,000 to $25,000 in federal money to hire a convicted felon."

Her web page has a link to an unsourced document on the Alliance website, which, she says, came from another source.

We tracked down what the document was talking about and found that employers do not, as Medeiros said, get $5,000 to $25,000 in federal money to hire a convicted felon. Instead, employers can get a free bond -- the equivalent of an insurance policy worth $5,000 to $25,000 -- to cover the expenses of an ex-convict going rogue. The Federal Bonding Program is financed by the U.S. Department of Labor and administered by individual states.

Laura Hart, spokeswoman for the Rhode Island Department of Labor and Training, said $5,000 is the typical value of the seldom-used bonds given out in Rhode Island "and it is only to insure the employer against theft, not against any other kind of behavior."

The employer must contact DLT after the ex-felon has been offered a job to arrange for the bond, and the potential employee must meet with DLT.

"All the bonding does is provide a different level of assurance to an employer to try to reconnect this particular population to the work force. Is anybody making money off this bond? The employer isn't," Hart said.

Finally, Medeiros' claim that "there's a tax credit of $2,400 to bond [former inmates] that an employer would get for hiring a convicted felon" is mostly correct.

She erred in characterizing it as a bond. It's a tax credit. Called the Work Opportunity Tax Credit, it is designed to encourage employers to hire people in a variety of categories, including veterans, food stamp and welfare recipients, and, most importantly for our purposes, "an individual who has been convicted of a felony and has a hiring date that is not more than 1 year after the conviction or release from prison."

The credit can only be taken for the first year the ex-felon is on the job. The amount of the credit is capped at $2,400.

Our ruling

Carolyn Medeiros of the Alliance for Safe Communities said, "There's a tax credit of $2,400 to bond [former inmates] that an employer would get for hiring a convicted felon. There's a federal bonding program -- you can get $5,000 to $25,000 in federal money to hire a convicted felon. And there's federal grants for felons to set up their own small businesses."

She was mostly correct about the tax credit (although it doesn't involve a bond). But she was wrong on the other two points.

Because her statement contains some element of truth but gets some critical facts wrong, we rate it Mostly False.

(If you have a claim you'd like PolitiFact Rhode Island to check, e-mail us at [email protected] And follow us on Twitter: @politifactri.)