Is the border fence finished?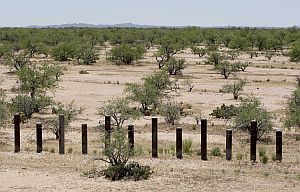 In his May 10 speech in El Paso on immigration reform, President Barack Obama declared that the fence along the border with Mexico is "now basically complete."

Still, he predicted that many Republican opponents won't be satisfied until, he speculated, there's a moat put in place too.

Fencing along the U.S.-Mexico border has long been a hot topic, so with Obama effectively declaring "Mission Accomplished," PolitiFact checked his fence claim.