Price check: Texas special session versus condoms, birth control pills or sexual health educators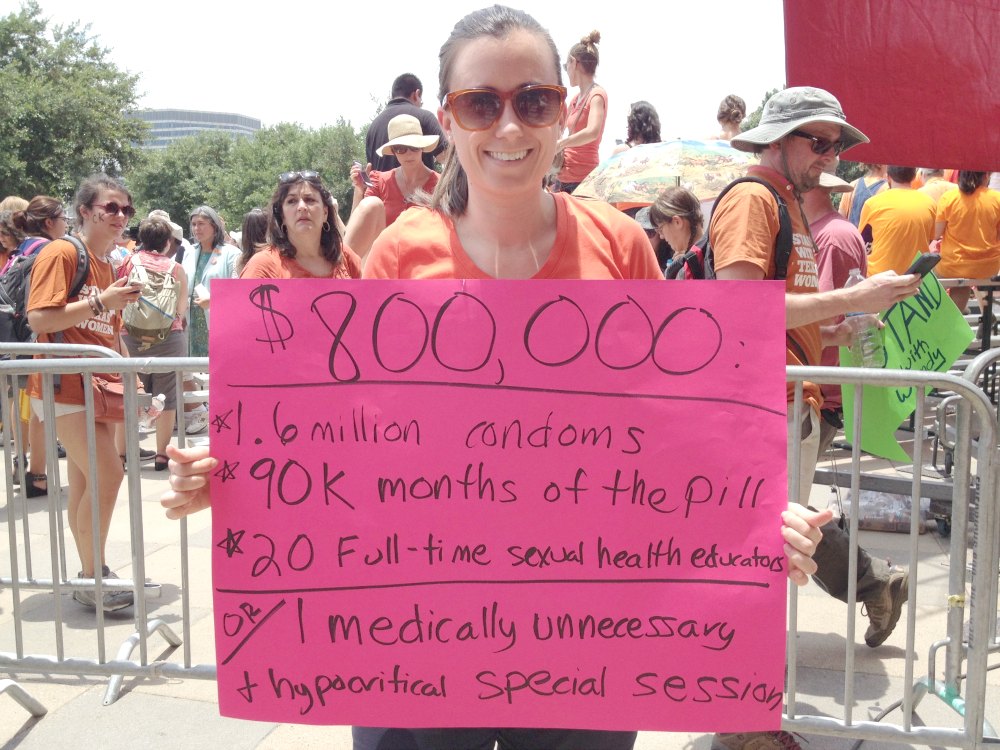 Sarah Ponder, among thousands of people who rallied this week against the abortion regulation measure sought by Republicans including Gov. Rick Perry, toted a big price comparison.
Ponder's sign at a rally outside the Texas Capitol: "$800,000: 1.6 million condoms, 90K months of the pill, 20 full-time sexual health educators or 1 medically unnecessary & hypocritical special session."
Her point: Instead of spending about $800,000 on the latest special session, which began this week, Texas could pay for other relevant items.
Truth-O-Meter says... Mostly True.
Poke into our cost comparison, posted to the right along with our other latest abortion-related fact checks.
What else have you noticed?