South Texan is second Latina to run for governor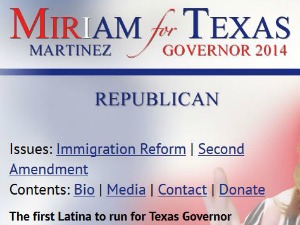 When Miriam Martinez of Edinburg declared herself the first Latina to run for governor, the Truth-O-Meter twitched.
Among 15 previous female candidates for the state's highest office, a 2010 Democratic aspirant presented herself as potentially the state's first Hispanic governor.
See our rundown in the fact check to the right. (There are, in passing, Jersey cows involved.)
After we quizzed Martinez about her self-description, her campaign website was amended to say she is the first Latina Republican to vie for governor.