Fact check of Census Bureau mandate proves No. 1 in reader views in 2014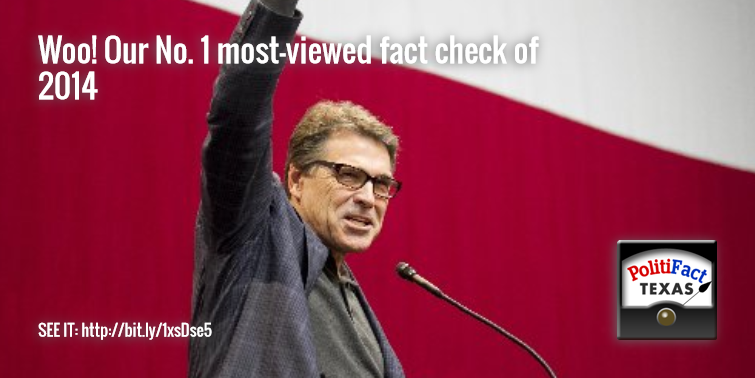 Bob Cole, who hosts Austin radio station KOKE-FM's weekday morning show, said on the air Jan. 7, 2014, that he couldn't believe the U.S. Census Bureau told him he was legally required to participate in a government survey.
"In a few days you will receive an American Community Survey questionnaire in the mail," the bureau said in a letter to Cole, which he said he received in late 2013 or early in the new year. The letter said: "Because you are living in the United States, you are required by law to respond to this survey." Cole gave us a copy of a bureau envelope with this nudge outside: "Your response is required by law."
Cole asked us to verify that Americans are legally bound to fill out the survey. "I can see the validity of some of the questions," he said, others less so. The material he received said the bureau estimates it takes 40 minutes to complete. (See the 2014 questionnaire, which has more than 50 questions for each person in a household, here.)
Upshot: The law requires U.S. residents to participate in the government's survey. But we rated this claim Mostly True; the bureau did not say in its letter to residents like Cole that it doesn't seek to penalize individuals who fail to participate. Our sense was, then, that recipients can refuse to comply.
We called Cole back recently to see how he ended up responding to the survey. Cole said that he chose not to do so.
Read the full No. 1 most-viewed PolitiFact Texas story of 2014 here.
See you in 2015!