Finding the facts about immigrants crossing the U.S.-Mexico border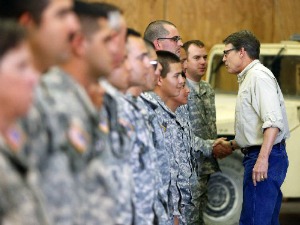 Hottest topic of summer 2014?
Perhaps surprisingly, it wasn't anything solely bubbling out of the state's first incumbent-free race for governor since 1990.
Political figures from U.S. Sen. Ted Cruz to Gov. Rick Perry to Attorney General Greg Abbott (the Republican gubernatorial nominee) to the Democratic congressman from Laredo, Henry Cuellar, and the Democratic state senator from McAllen, Juan "Chuy" Hinojosa, kept the Truth-O-Meter whirring.*
To the right we've stacked a sampling of our efforts to verify claims related to immigrants crossing the Rio Grande and claims connected to Perry's decision to dispatch National Guard troops near the border.
*Does the Truth-O-Meter whir? Mostly False.