John Cornyn--a Texas leader not running for president--and the Truth-O-Meter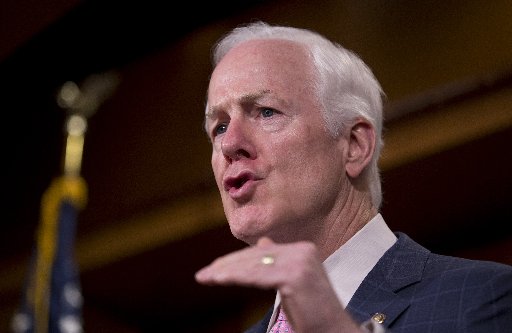 Between them, Texas presidential hopefuls Rick Perry and Ted Cruz have been checked by PolitiFact teams more than 150 times.
Cruz's elder in the U.S. Senate, fellow Republican John Cornyn, has drawn our attention less often.
But he's not forgotten.
Most recently, we found Mostly False a Cornyn claim about Planned Parenthood fielding government aid in violation of the Hyde amendment, which limits federal funding for abortions. This charge wasn't substantiated by Cornyn.
Cornyn's latest False on the Truth-O-Meter popped in January 2015 per his declaration the Texas leg of the Keystone XL pipeline "has already created 4,800 jobs in just the year it's been up and running." We didn't learn how many jobs were created in the pipeline's first year of operations. But Cornyn's figure reflected the workers who built the pipeline's southern leg over 15 months--and those jobs no longer existed by 2014.
The former state attorney general, Texas Supreme Court justice and judge has landed one Pants on Fire rating. That came for his 2014 claim that "25% of human trafficking victims are located in Texas." Best we could tell, that figure reflected an outdated percentage for a subset of the planet's trafficking victims, that is, "certified" adult victims from outside the U.S. described some five years ago as located in Texas from April 2004 through January 2006--and that calculation did not account for U.S. citizen-victims.
We did not find an estimate of the share of the world's trafficking victims located in Texas, though a 2012 United Nations estimate seemed to show Texas is not home to a huge share; victims are more prevalent in Asia and Africa than in the developed world, the report said.
Also in 2014, we rated True a statement by Cornyn that every year, his office sends federal money back. This seemed solid, based on figures provided by Cornyn's office that also appeared in public office expenditure reports, albeit connected to hard-to-decipher labels.
SEE CORNYN'S TRUTH-O-METER REPORT CARD HERE.