Wired magazine names PolitiFact an 'essential app'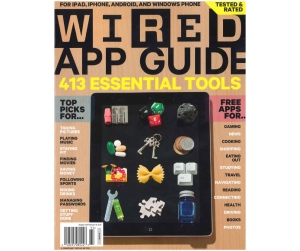 Wired magazine has chosen PolitiFact Mobile, our app for iPhone and Android, one of the "essential tools" in its new App Guide.

Wired gives PolitiFact 8 out of 10 points and says:

"Launch this truly nonpartisan app for a list of recent assertions from prominent figures, parties, and organizations. Each statement sits next to a Truth-O-Meter, whose needle moves from the green of truth to the yellows and reds of half truths and lies. Blatant distortions push the need to 'pants on fire.' It's a great way to quickly see who's fleecing you when."

The app is available in the Android and iTunes stores.
Other political news apps featured by Wired include POLITICO, Real Clear Politics and the Hill.