Get PolitiFact in your inbox.
The Democratic health care plan is a "government takeover of nearly 20 percent of our economy."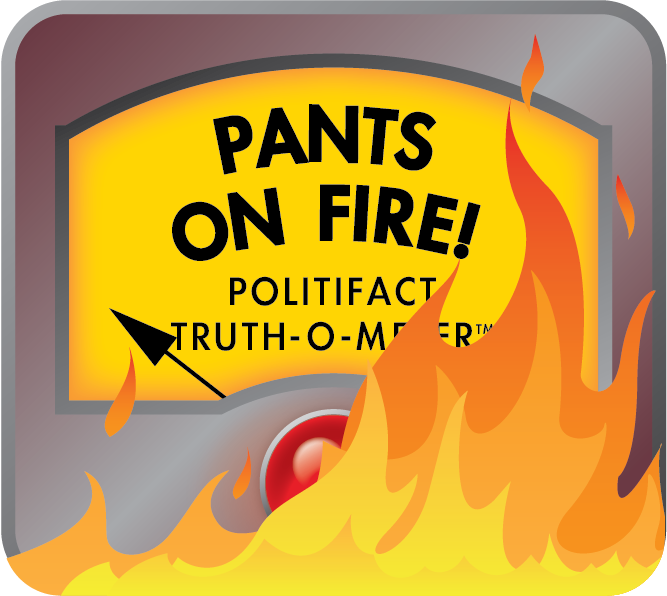 Florida Republican Party claims Democratic health care plan is government takeover
If you've been following the health care debate, you've surely heard this line from Republicans: The Democratic plan is a "government takeover" of the nation's health care system. That's a potent talking point for the GOP because it conjures images of a sluggish, state-run bureaucracy.
The Republican Party of Florida used it in a March 19, 2010, news release intended to pressure Democratic U.S. Rep. Allen Boyd, who represents a conservative district in north Florida, to vote against the bill. (It didn't work. He announced a few hours later he was supporting the bill.) The release said:
"This morning while Congressman Allen Boyd is deciding whether or not he'll support the trillion dollar Obama-Pelosi-Reid government-run health care experiment, and since the voicemail boxes at his offices are full, the Republican Party of Florida decided to remind the Congressman of what some of his constituents had to say about the government takeover of nearly 20 percent of our economy." The release had links to YouTube videos of people speaking against the plan at Boyd's town hall meetings.
The RPOF's wording is slightly different than the most recent version we checked, when U.S. Rep. C.W. Bill Young made the claim in a speech to Pinellas County Republicans. But it's still just as wrong.
Before we delve into the big reasons why it's wrong, we should note that the sentence has a tiny element of truth -- that health care accounts for nearly 20 percent of the economy. Indeed, the latest estimate by the Centers for Medicare and Medicaid Services says that health care accounted for 17.3 percent of the economy last year and is expected to grow to 19.3 percent by 2019.
But that's a thin gruel of accuracy in a false claim that has been repeated many times, despite being discredited by PolitiFact, FactCheck.org and other news organizations. By any reasonable definition, there's no way the Democratic plan could be considered a government takeover. Indeed, the plan's primary approach is to set up new systems to encourage private health insurance companies to compete to provide more coverage and better services.
The cornerstone of the Democratic program is actually the status quo. The majority of Americans would continue to get health coverage the way they do now -- from private insurance companies. That coverage would be paid for the same way it is now -- by private employers and individual premiums. That's not a government takeover.

The biggest change in the Democratic plan is the creation of health care exchanges that are supposed to provide coverage for Americans who have trouble getting it now -- people who are self-employed or work for small companies. The exchanges -- one in each state -- would be virtual marketplaces where people could shop for the best coverage. Although a government-run "public option" was included in the version of the bill that first passed the House, it is not in the current bill under consideration.
The one significant element of the plan that would increase government's role in providing coverage is the expansion of Medicaid. Under the latest version, Medicaid would be expanded to cover anyone below 133 percent of poverty level. That's estimated to add about 18 million people to Medicaid rolls. Still, that's far short of a "government takeover," a phrase that suggests a complete government-run health care system.
So once again, we are faced with over-the-top rhetoric about the health care plan. It's perfectly legitimate to raise questions about the plan and the government's role, but it's wildly incorrect to label it a government takeover. Yes, the plan would expand the government's role, but it primarily would continue to rely on private insurers for the vast majority of Americans. And, for people who have trouble getting coverage, it would create a marketplace so people could shop for coverage from private insurers. It's ridiculously false to call that a government takeover.

Once again, we need to strike a match and set the meter ablaze. Pants on Fire!
Centers for Medicare and Medicaid Services, Estimated Financial Effects of the "Patient Protection and Affordable Care Act," as Passed by the Senate on December 24, 2009, accessed March 20, 2010
House Energy and Commerce Committee, H.R. 4872, The Health Care & Education Affordability Reconciliation Act of 2010, Section by Section Analysis, March 18, 2010
St. Petersburg Times, Republican Rep. C.W. Bill Young announces he'll run again, Feb. 20, 2010

House Energy and Commerce Committee, Detailed summary of Affordable Health Care for America Act, accessed Feb. 23, 2010

New England Journal of Medicine, Medicaid and National Health Care Reform, Oct. 14, 2009

Kaiser Health Facts, Total Medicaid Enrollment, accessed Feb. 23, 2010
Browse the Truth-O-Meter
More by Bill Adair
Support independent fact-checking.
Become a member!
In a world of wild talk and fake news, help us stand up for the facts.