PolitiFact's Top 5 fact-checks for January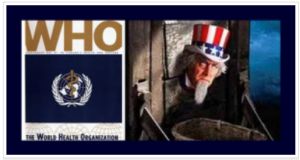 January brought fact-checks on employment, energy, education -- and beheadings. Here are our top five most popular fact-checks for the month, as determined by page views.
1. Bloggers say Obamacare coding system could usher in beheadings
Bloggers offered headlines like this one: "Obamacare Medical Codes Confirm: Execution by Beheading To Be Implemented in America." But we found the coding system in question long predates President Barack Obama, and the "beheading" classification is only relevant for death statistics, not for insurance billing that would be under Obamacare's purview. Finally, any change in legal execution methods would have to be approved by the states, not by the federal government. Our diagnosis: Pants on Fire!
2. Obama adviser says there are three unemployed people for every job opening
Gene Sperling, a top economic adviser to President Obama and director of the National Economic Council, said that in today's economy, there are three people looking for work per job available. We crunched BLS numbers and got the same ratio, as did economists. We rated his statement True.
3. Obama says U.S. produces more oil than it imports for first time in nearly 20 years
In a speech in North Carolina, Obama said the United States is producing more oil at home than its buying from the rest of the world for the first time in nearly two decades. That claim is on the money. However, a lot of this has been in the works for awhile, including dynamics that pre-date the Obama administration. As a simple statement on where we stand on oil exports vs. imports, though, Obama's claim is accurate. He even repeated it during his State of the Union address. We rated the statement True.
4. The story behind Rand Paul's son, Medicaid and Kentucky's marketplace
As an example of the glitches plaguing Obamacare, U.S. Sen. Rand Paul, R-Ky., said his son had been enrolled in Medicaid even though he wanted to pay for private insurance. We couldn't settle on a ruling on this one, but our research pointed to a few interesting explanations.
Bottom line: It is possible for someone who fits the son's description — a young adult under the age of 26 who makes less than $15,856 and is applying for health care coverage separate from his parents — to qualify for Medicaid, even if the parents do not. But if the son had told officials he was someone else's dependent, he should not have qualified.
5. Rand Paul says more than half of students at medical, dental and law schools are females
Women are indeed seeking advanced degrees at rates that far outpace men — in fact, that has been the case for many years. But Paul mentioned professions that actually go against that trend. Women are close to 50 percent of enrollees in medical, dental and law schools, but they're not a majority in any of them. And in both law and medicine, the trendlines for female enrollment have actually fallen in recent years. We rated Paul's statement False.