Get PolitiFact in your inbox.
Says Hillary Clinton "wants to increase Syrian refugees to this country by 550 percent."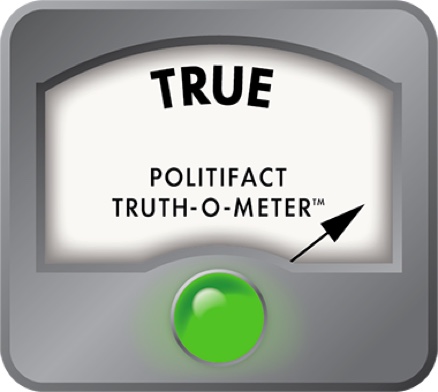 Mike Pence cites Clinton support for more Syrian refugees
It's an old political motto: A good offense is good defense. So to defend Donald Trump's policies on immigration, vice presidential nominee Mike Pence went on the attack against Hillary Clinton's policies.
On NBC's Meet the Press, moderator Chuck Todd asked Pence about Trump's policies to ban Muslims from entering the United States. In recent weeks, Trump has said he would ban Muslims from countries with terrorist activity.
When Todd pressed Pence about what countries those would be, Pence changed the subject to Clinton's Syria policy.
"Well, Hillary Clinton wants to increase Syrian refugees to this country by 550 percent," Pence said. "Donald Trump and I believe that we should suspend the Syrian refugee program."
Pence added that their preferred policy is to work with Arab countries to establish safe zones closer to Syria.
We wanted to look at Pence's claim that Clinton's policy is for 550 percent increase. That number is accurate for now. 
Syrian refugees by the numbers
The United Nations High Commissioner for Refugees is the international agency that tracks and promotes refugee resettlement around the world. Its current count of people who have fled the civil war in Syria, which started in 2011, is 4.8 million.
Many of those 4.8 million refugees are in neighboring countries such as Turkey, Egypt, Iraq, Jordan and Lebanon. Due to overcrowding and the large number of overall refugees, the UN has called on other countries around the world to accept more Syrians for resettlement.
President Barack Obama agreed on behalf of the United States to accept 10,000 refugees for  fiscal year 2016. The number was reached on Aug. 29, 2016, and the UN hailed the milestone in a press release.
"We thank the communities in the United States that have kept their doors open and also our civil society partners for their tireless humanitarian efforts. Much more needs to be done for Syrian refugees and for the global crisis that has seen more people flee persecution than at any time ever recorded," said Shelly Pitterman, UNHCR regional representative in the United States.
The agency reported that around 478,000 Syrians are in need of resettlement, and Syrians make up about 40 percent of all refugees worldwide who need resettlement.
In September 2015, Clinton had called the 10,000-figure for the United States a good start but had urged an increase up to 65,000. Clinton said then the United States should be "looking to really emphasize some of those who are most vulnerable, a lot of the persecuted religious minorities, including Christians, and some who have been brutalized, like the Yazidi women."
That 65,000-figure is a 550 percent increase from the 10,000 that Obama supported.
It's important to note, however, that those numbers applied to fiscal year 2016, which ends by Oct. 1, 2016. Clinton has not discussed numbers for the next fiscal year. So it's possible that 550 percent number may soon be out of date.
We should also note that there is a screening process for refugees. The UN identifies and screens refugees before they are referred to a country for resettlement. U.S. security agencies, such as the Department of Homeland Security, then conduct multiple security checks.
Our ruling
Pence pointed to a real policy distinction between the Republican and Democratic presidential nominees when he said that Clinton "wants to increase Syrian refugees to this country by 550 percent." Trump is opposed to refugee settlement, while Clinton supports it, and at a greater number than Obama's current policy. Clinton supported allowing in 65,000 refugees when Obama supported a 10,000 figure. (The refugees would be screened.) That's a 550 percent increase. The UN has determined that about 478,000 Syrian refugees are in need of resettlement.
The statement is accurate and we rate it True.
https://www.sharethefacts.co/share/f5c92c56-bd8d-4a39-b2c5-58a7fed58505
Meet the Press, Sept. 4, 2016
United Nations High Commissioner for Refugees, UN Refugee Agency welcomes arrival of 10,000th Syrian refugee resettled to United States, Sept. 1, 2016
United Nations High Commissioner for Refugees, Syrian Regional Refugee Response, Information Sharing Portal, accessed Sept. 4, 2016
PolitiFact, "Donald Trump says Hillary Clinton wants to let 500 percent more Syrians into the U.S.,", June 13, 2016
Email, Josh Schwerin, spokesman, Hillary Clinton campaign, Sept. 4, 2016
CBS News, "Hillary Clinton: U.S. should take 65,000 Syrian refugees," Sept. 20, 2015
"Hillary Clinton outlines "360-degree" strategy on homeland security," Dec. 15, 2015
HillaryClinton.com, "Hillary Clinton Lays Out Comprehensive Plan To Bolster Homeland Security," Dec. 15, 2015
Browse the Truth-O-Meter
More by Angie Drobnic Holan
Support independent fact-checking.
Become a member!
In a world of wild talk and fake news, help us stand up for the facts.