Trump-O-Meter
Eliminate the federal debt in 8 years
"We've got to get rid of the $19 trillion in debt. ... Well, I would say over a period of eight years. And I'll tell you why."
Updates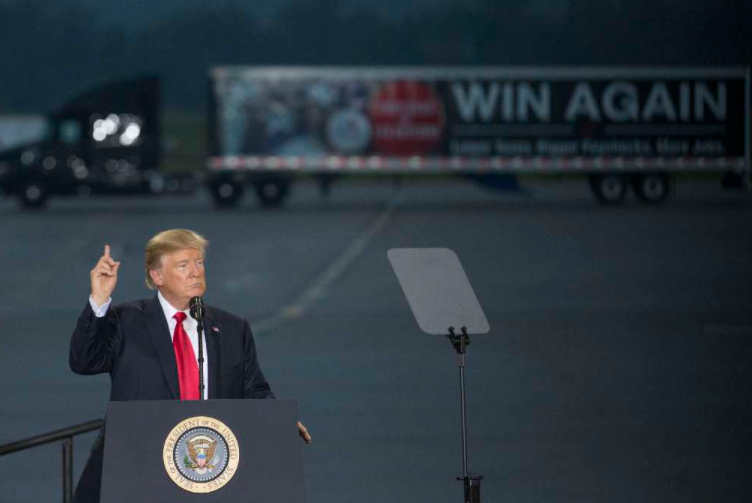 Trump celebrates Senate budget bill, but it busts his promise to eliminate federal debt
In a March 31, 2016, interview with the Washington Post, Donald Trump promised to eliminate the United States' $19 trillion in debt in eight years.
Trump later softened his promise by pledging to reduce a chunk, rather than the totality of debt, in an April 2016 interview with Fortune. Asked by how much, Trump failed to provide a figure.
"It depends on how aggressive you want to be," Trump said. "I'd rather not be so aggressive. Don't forget: We have to rebuild the infrastructure of our country. We have to rebuild our military, which is being decimated by bad decisions. We have to do a lot of things."
But whether he's trying to wholly or partially eliminate the federal debt, the latest Senate-passed budget moves the bill in the opposite direction.
Unlike the House version passed last week, the Senate's fiscal 2018 budget allows up to $1.5 trillion to be added to the deficit over 10 years to offset coming tax cuts.
The budget passed the Senate 51-49, facing opposition by all Democrats and Republican Sen. Rand Paul, R-Ky.
Despite the increase in the deficit, which won't help reduce the debt, the White House commended the budget in a statement.
"President Donald J. Trump applauds the Senate for passing its FY 2018 Budget Resolution today and taking an important step in advancing the Administration's pro-growth and pro-jobs legislative agenda," the press release reads. "This resolution creates a pathway to unleash the potential of the American economy through tax reform and tax cuts, simplifying the overcomplicated tax code, providing financial relief for families across the country, and making American businesses globally competitive."
While the budget unlocks the path to one of Trump's promise to cut taxes, the Senate budget does the opposite of eliminating the federal debt.
"If Trump wants to stick to his balanced budget in eight years goal, he needs to produce major spending cuts," Cato's director of tax policy studies Chris Edwards said.
We rate this promise Stalled.
Sources:
Phone interview with Chris Edwards, director of tax policy studies at Cato Institute, Oct. 20, 2017
Email interview with Neil Buchanan, tax law professor at George Washington University, Oct. 20, 2017
Politico, Senate passes budget, clearing path for tax reform, Oct. 19, 2017
Congress.gov, Amendment 1561, Oct. 19, 2017
Washington Post, Transcript: Donald Trump interview with Bob Woodward and Robert Costa, April 2, 2016
Fortune, Donald Trump Q and A, April 21, 2016