Did Iowa Gov. Terry Branstad charter a jet to send 124 immigrant children back to Honduras?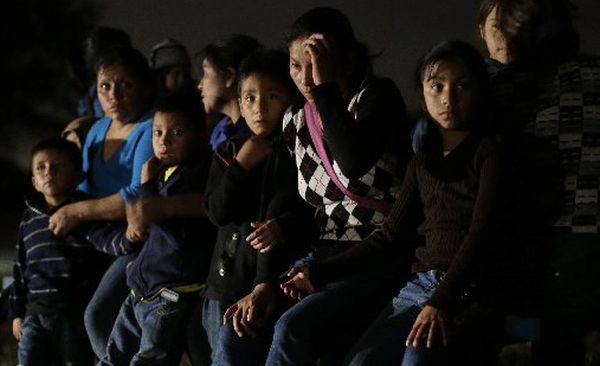 The surge in unaccompanied minors coming from Central America to the U.S. border with Mexico may have moved off the front pages in recent weeks, but it's still a hot topic on the Internet.
A reader recently sent us a chain email that lauds Iowa Gov. Terry Branstad, a Republican, for purportedly standing up to President Barack Obama's decision to send more than 100 unaccompanied minors to Iowa. According to the email, Branstad quickly chartered a jet for the immigrant children and flew them all back to Honduras.
Spoiler alert: This adventure story is pure fiction.
Here's the text of the email our reader received, complete with a misspelling of the governor's name:
"Subject: Obama Flies Illegal Teens to Iowa -- Iowa Governor Flies Them Home
"Did you know this?
"Obama just said 'Up yours Iowa' and Iowa shoved it back. Governor of Iowa -- Hurray for you, Governor, who announced: Iowa will not take any illegals kids (most teenagers) in IOWA.
"Yesterday Obama overruled him and sent him 124 young kids 13-19, landed the plane in Des Moines. Airport manager called the office of Governor Terry Bransted, who drove to the airport and chartered from Chicago a plane from United. Within 8 hours all the kids were loaded on, got food and drink. The plane left Iowa 8 o'clock Des Moines. Next stop was Honduras. Plane got unloaded, 4 social workers from Iowa made sure they got to the terminal, told the Honduras officials, here are your kids, they have no papers, you let them come illegal to America. Iowa refuses to take them. Iowa has their own laws. No minors who are not with adults. Iowa has not heard one thing from Washington. American states are fed up.
"The Governor is a Republican. Kind of makes me wonder if he would like to become a candidate for President in the next election.
"Yea for the HAWKEYE State! It is what all states should do in my opinion.
"Let's hear it for Iowa!!!"
We asked the governor's office about the email. "It's a rumor we have heard about for several weeks now, but it did not happen," said Jimmy Centers, Branstad's communications director.
Moreover, a governor like Branstad wouldn't have the power to quickly deport dozens of children back to Honduras -- that's a process governed by federal, not state, law.
"Airport travel, as interstate commerce, is governed by federal law and Congress," said Kevin Johnson, dean of the University of California-Davis law school and a specialist in immigration law. "State infringement on interstate commerce has repeatedly been struck down by the Supreme Court. State laws taxing entrants into the state have been struck down for about the last century. The Iowa scenario could never happen lawfully."
Under an anti-human-trafficking law signed by President George W. Bush in 2008, unaccompanied minors from noncontiguous countries (such as Honduras, El Salvador and Guatemala, the Central American countries fueling the current surge) are guaranteed access to the federal legal system to argue their case for remaining in the United States, rather than being deported outright, as unaccompanied minors from Mexico may be. In the wake of the surge of immigrant children, some lawmakers have called for revising or repealing the provision, but no such action has been taken yet.
The Des Moines Register reported that at least 139 unaccompanied immigrant children had entered the state between Jan. 1, 2014, and July 18, 2014. They arrived in a trickle, not in a large group like the one described in the email. They came to the state because relatives who lived in Iowa were able to take them in. The children were told to live with their relatives until an immigration judge can hear their case. A judicial decision on whether they are granted asylum or face deportation can take years, given current dockets and staffing.
In mid July -- before the email began circulating -- Branstad offered a mixed reaction to the possibility that some unaccompanied immigrant minors would end up in Iowa.
"The first thing we need to do is secure the border. I do have empathy for these kids," Branstad said, according to CBS News. "But I also don't want to send the signal that (you) send your kids to America illegally. That's not the right message."
Our ruling
The chain email said that Branstad chartered a plane to remove 124 young illegal immigrants from his state and take them back to Honduras. Branstad's office denies this, and there is no credible evidence to undercut the governor's account. In addition, Branstad would have no authority to make such a move on his own. We rate the claim Pants on Fire.