Fact-checking Chuck Schumer's defense of Hillary Clinton's private email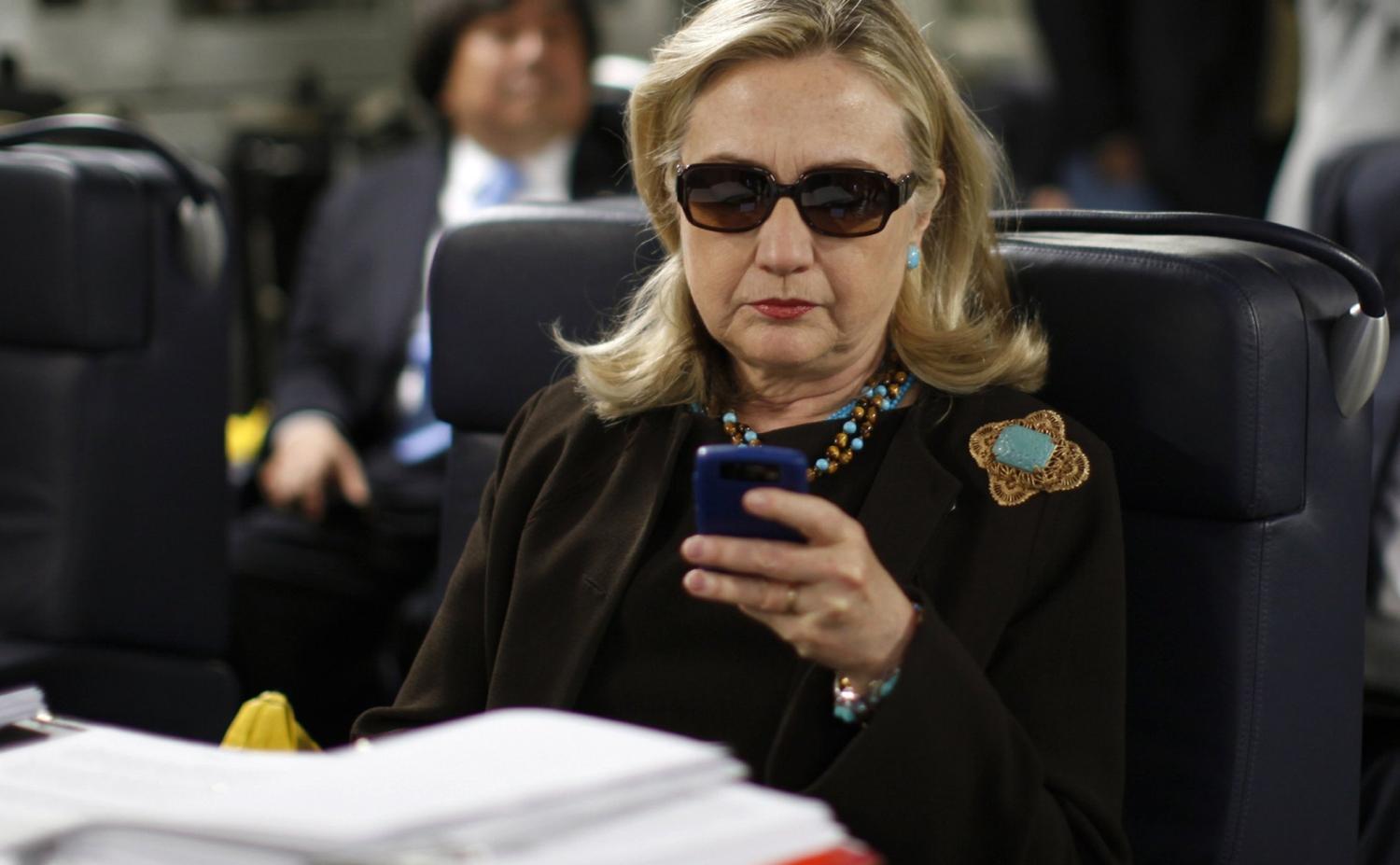 Former Secretary of State Hillary Clinton didn't appear on the Sunday political talk shows to explain her use of a private email account to conduct State Department business. But Democrats were out in force to defend her as proxies.
For example, Sen. Chuck Schumer, D-N.Y., appeared March 8 on CBS' Face the Nation to throw cold water on accusations of wrongdoing on the part of Clinton.
"The State Department asked all secretaries of state to send their emails over, and she's the only one who's done it," Schumer said.
We decided to dig into Schumer's claim. Spokesman Matt House said Schumer was referring to an October 2014 letter from the State Department to former secretaries of states.
The letter has not been publicly published but its contents were outlined by State Department spokeswoman Marie Harf to the media last week. Harf said the letter was part of a routine effort to update record preservation and asked former secretaries to turn over emails containing state work conducted on personal accounts.
A couple months after the request, Clinton turned over 55,000 pages of emails and documents from a personal email account created on a self-operated server, according to the New York Times and the State Department. Clinton has since requested (via Twitter) for those emails to be released.
It's not as though the letter went out to living secretaries of state dating back to Henry Kissinger. While it may be hard to remember a time before email, only four former secretaries have held the job during the prominence of electronic communications: Clinton, Condoleezza Rice, Colin Powell and Madeleine Albright.
As it is, the State Department query was limited to just those four individuals.
Two of those individuals haven't provided personal emails for good reason: They didn't use email much during their time at the State Department. According to MSNBC, an aide for Albright said she "did not use email while she was in office" from 1997 to 2001.
Similarly, Rice, head of the State Department from 2005 to 2009, was not a habitual emailer either, according to multiple reports. As Harf noted in a State Department briefing, "Secretary Rice has repeatedly said that she did not regularly use email," and a spokesperson for Rice told ABC, "She did not use personal email for official communication as secretary."
Essentially, two of the four former officials contacted didn't turn any emails over because they didn't have any to turn over. That's pretty important context.
And what about Powell, who served as Secretary of State during President George W. Bush's first term? Powell appeared on ABC's This Week to answers those questions.
Apparently, Powell can't turn over any documents. Why? Because he doesn't have them anymore.
"I retained none of those e-mails and we are working with the State Department to see if there's anything else they want to discuss with me about those emails," he said.
"I did not keep a cache of them. I did not print them off," he added. "I do not have thousands of pages somewhere in my personal files."
Harf acknowledged in a March 4 briefing that Powell's "account has been closed for a number of years," and said, "He's looking to see if there's anything responsive he still has."
You can draw your own conclusions about Powell not saving official emails from a 10-year-old account, and the relevance of that revelation to the Clinton controversy. Powell said most of his important correspondence would have been archived already, since they were sent to staff who had State Department accounts.
But it does shed light on why Powell didn't provide emails to the State Department, and it also demonstrates that he has taken steps to comply with the request, even if only recently.
So to recap: The State Department reached out to four former secretaries asking about personal email accounts. Two have said they rarely used email, the third used personal email but had no records to turn over and the fourth was Clinton.
That makes Schumer's defense fairly hollow when you think about it.
Clinton may have been the "only" person to provide emails, but realistically, that's from a potential pool of two people.
We took all this back to Schumer's spokesman House. He stood by the comment.
"There is another person (Powell) who specifically said he had emailed in a way that would be relevant to their request, but did not keep records so wouldn't be able to comply," House said. "So she's the only one to do what State is asking."
Our ruling
Schumer said, "The State Department asked all secretaries of state to send their emails over, and (Clinton is) the only one who's done it."
That statement is much more grandiose than the reality of the situation. The State Department asked four former secretaries of state for any official business conducted on personal emails. Two of those individuals, Albright and Rice, rarely used email at all while in office, let alone on a personal account. The other, Powell, has said his personal emails no longer exist, but said he is working with the State Department to recover them, if possible.
The statement contains some element of truth but ignores critical facts that would give a different impression. We rate it Mostly False.
Correction: Clinton turned over 55,000 pages and documents from her private email account. A previous version of this fact-check described the number incorrectly.