Virginia's disclosure laws are unrevealing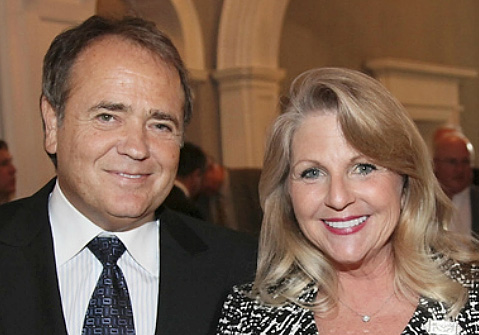 As the scandal involving more than $150,000 in gifts and loans to Gov. Bob McDonnell and his family deepens, House Republican leaders are vowing to push for reforms to Virginia's gift disclosure laws next year.
Just how weak are Virginia's disclosure and ethics laws? PolitiFact Virginia has spent the last two weeks collecting and reviewing data for all 50 states:
• Virginia's $10,000 threshold for statewide politicians and legislators to identify sources of income is the highest in the nation.
• Virginia is among nine states that does not have an ethics commission to investigate malfeasance and disclosure complaints against office holders.
• Virginia is one of 13 states that sets no financial limits on the gifts its governor may directly accept from lobbyists and others transacting government business. Virginia's law only requires that the governor list on an annual disclosure form any gift worth more than $50, or series of gifts from an individual worth more than $100. Thirty-one states set cash limits on gifts and six states have gift bans.
• Virginia is among 23 states that does not require statewide politicians and legislators to list creditors by name. State disclosure forms only contain boxes that must be checked if the office holders have loans of more than $10,000 from broad categories of lenders, such as banks, insurance companies, and finance companies.
• Virginia is among 33 states that require no disclosure of gifts to the spouses of public officials from lobbyists and others transacting state business. It is one of 34 states that do not mandate disclosure of the same type of gifts to the dependent children of office holders.
• Virginia is among 34 states that do require disclosure of specific information about loans taken by the spouses of officials. It is one of 36 states that do not mandate disclosure of loans to dependent children.
___________________________________________________
PolitiFact Charts:
Rules for Governors Accepting Gifts By State
Loan Disclosure Rules for Governors and Legislators By State
___________________________________________________
Many of these loopholes allowed McDonnell to hide his relationship with Jonnie R. Williams, the chief executive of Star Scientific, a troubled dietary supplement company in litigation with the state over back taxes.
Williams gave more than $31,000 in unreported gifts to McDonnell's immediate family, including catering costs for the wedding of one of the governor's daughters and a $6,500 Rolex watch that Maureen McDonnell, the governor's wife, passed on to her husband.
Loopholes also allowed McDonnell to hide that Williams was the source of a $50,000 loan to Maureen McDonnell and $70,000 in loans to a struggling real estate company owned by the governor and his sister. Last week, McDonnell announced he has repaid the loans and apologized for the scandal.
The General Assembly has built Virginia's ethics laws on the principle that elected officials should not be restricted in accepting gifts, but should publicly disclose what they take.
The GOP leaders, including House Speaker William J. Howell, said they are working on a bill that would bring "strong reforms" to disclosure laws, including "rigorous reporting requirements on gifts to immediate family members."
"The events of last week have raised a number of questions about Virginia's financial disclosure system," they wrote in a statement released less than two hours after McDonnell's apology.
"Our system relies on the principles of full disclosure and complete transparency. We believe those principles must be upheld by all elected officials."