Tammy Baldwin claims college students graduate with $30,000 in student loan debt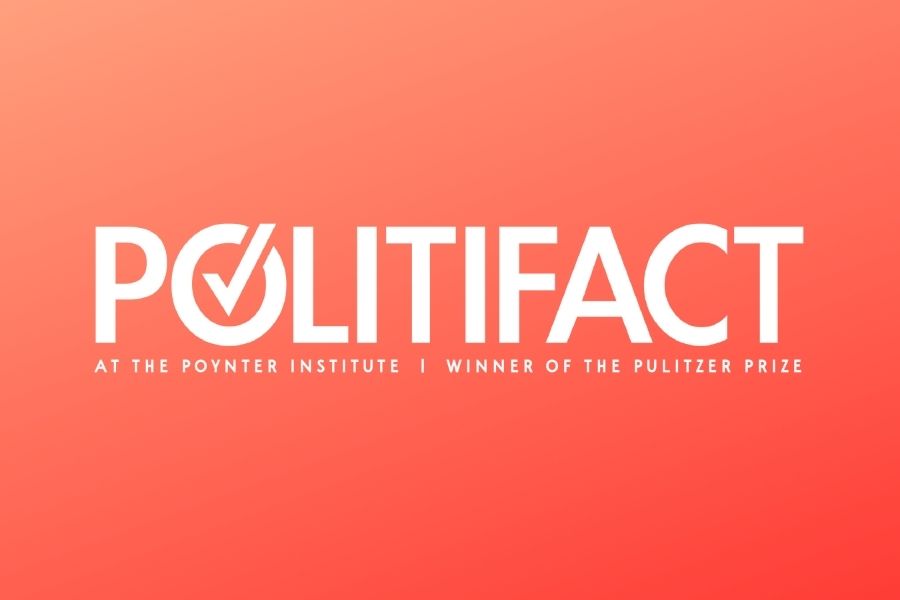 Tammy Baldwin has the younger generation's future in her sights as she looks to the burden of student loan debt weighing on college graduates.
"This generation, on average, is starting their careers, if they've been to a four-year college, with just under $30,000 in debt. And it's going to impact our economy, our future," Baldwin said May 8, 2014 on the Devil's Advocate show on Madison radio.
A week later, Baldwin announced her support for a bill sponsored by U.S. Sen. Elizabeth Warren (D-Massachusetts) that would allow borrowers to refinance student loans at an interest rate of 3.86 percent, much lower than most federal loan options.
With graduation season in full swing, we thought we'd take a look.
Studies show seven out of every 10 college graduates has student loan debt, but is Baldwin right about the $30,000 figure and that it affects an entire generation?
Spokesman John Kraus said Baldwin's source was a December 2013 report from the Institute for College Access & Success, an independent, nonprofit group that tracks student loan debt by state.
The California-based group advocates for more available and affordable higher education. Various funders support its efforts, including the Bill and Melinda Gates Foundation and Ford Foundation.
To complete its 2012 report, the institute relied on federal data and a survey sent to colleges through Peterson's, a college guide publishing company.
The report says the average debt nationally for those 2012 graduates who took out loans was $29,400. Among Wisconsin graduates, the average debt was $28,102, the nation's 14th highest.
So Baldwin's claim was pretty on target for both national and state levels.
The debt itself, however, varies widely by state, from $18,000 to $33,650, and even more so by college, from $4,450 to $49,450. The likelihood for graduating seniors to have debt after college also stretches from 41 percent to 78 percent depending on the state.
But the report itself notes its data offers an incomplete picture because only about half of all public and private nonprofit four-year colleges reported their student-loan debt figures 2012.
That can skew the results.
Additionally, the figures don't differentiate between federal or private loans. Private loans make up one fifth of overall student loan debt, which colleges cannot document as easily.
And no for-profit colleges are included because none reported their debt figures, while the report shows they have the most borrowers at 88 percent. They also rack up the highest debt at an average of $39,950 per borrower.
"Colleges that accurately calculate and report each year's debt figures rightfully complain that colleges may have students with higher average debt but fail to update their figures, under-report actual debt levels, or never report figures at all," the report says.
What it means for the Class of 2014
Other studies show a slightly different picture.
A study released in May 2014 by the National Conference on State Legislatures concluded that 2014 graduates with student loans will owe an average of $26,500, somewhat lower than what Baldwin cited.
Another study released in May 2014 by Edvisors, a network of websites that offer insight on ways to pay for college, analyzed data from the National Center for Education Statistics to conclude that borrowers would graduate with an average of $33,000 in debt.
This led a Wall Street Journal article on the study to call the class of 2014 : "the most indebted class ever."
State legislatures instituted tuition freezes and increased funding last year that have slowed down the rise in tuition that began in the early 1980s, which another NCSL study shows is a major factor in a decrease in student loan debt.
Outstanding student loan debt also totaled $1.7 trillion in the third quarter of last year to surpass credit card, mortgage, and auto debt as the fastest growing portion of debt since 2008, according to a recent study from the Federal Reserve of New York.
The study shows students struggle to pay back these loans that also have the highest delinquency rate -- 11.5 percent of loan balances are more than 90 days delinquent or in default.
A final note: while the amount of student loan debt continues to soar, its rate of growth decreased from 12 percent in early 2012 to 8.25 percent in late 2013, according to the Federal Reserve. This led them to conclude that "the more-rapid expansion" of student loan debt in early 2012 has not been as fast this past year.
All this research undermines Baldwin's point. The level of college debt is a moving target.
While Baldwin painted the $30,000 figure as affecting a generation of students, the data she cited is limited to a specific graduating class. And studies show three of every 10 graduates finish without student loan debt.
Our rating
Baldwin claimed that "this generation, on average, is starting their careers, if they've been to a four-year college, with just under $30,000 in debt."
While she cites a figure from a legitimate source, that data has limitations that are not acknowledged. Notably, about half of the colleges were not included in the data used to create the state-by-state breakdown. Additionally, the national figure is for 2012 and more recent studies show a more mixed picture and in some cases suggest the level may be lower.
We rate her statement Half True.
(Note: This item was changed June 5, 2014 to clarify the source of data used to calculate the average student-loan debt and that additional, more recent studies show the debt level may be lower, not decreasing.)