Stand up for the facts!
Our only agenda is to publish the truth so you can be an informed participant in democracy.
We need your help.
I would like to contribute
Cicilline "continues to accept hundreds of thousands of dollars in lobbyist, corporate PAC and insider money to fund his campaign."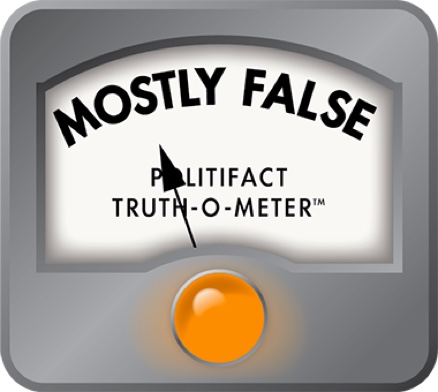 Lynch say Cicilline accepts hundreds of thousands in donations from lobbyists, PACs and insiders
With the September primary just six weeks away, the campaign attack machines are heating up, especially in the 1st Congressional District  race to replace Patrick Kennedy.
 
Of the four Democratic candidates, Providence Mayor David Cicilline has built by far the biggest war chest, which has -- not surprisingly -- made him the biggest target. Every day, it seems, one of Cicilline's opponents is firing a shot at him.

Following a showdown at the first Democratic debate, one of the challengers in the race, former party chairman Bill Lynch, released a statement accusing Cicilline of "hypocrisy" regarding the way political campaigns are funded.

The gist of his attack: while Cicilline stressed during the debate that "we will not fix Washington and what's broken in Washington until we break the connection between money and politics ...," he was accepting campaign contributions that did just the opposite. In fact, the second-quarter campaign finance reports were released just a few days after the appearance.

"Mayor Cicilline wants the voters to believe he's concerned about the way campaigns are funded, yet he continues to accept hundreds of thousands of dollars in lobbyist, corporate PAC and insider money to fund his campaign," Lynch said in his statement.

From the outset, we knew this would be a challenging claim to check, yet also a useful one for readers.
The Lynch campaign -- though vocal in their attacks -- went silent when we asked them for a list of these lobbyists, corporate PACs and insiders. Their rationale: it is not appropriate to discuss individual Cicilline donors.

But Lynch is making a serious accusation against an opponent. The burden of proof is on him. And a refusal to back up a claim doesn't buy you a pass on PolitiFact.

So we elected to look at Cicilline's first- and second-quarter 2010 federal campaign finance filings, those filed since he declared his congressional candidacy in February. Since Lynch used the phrase "continues to accept, hundreds of thousands of dollars," it seemed appropriate to examine the most current reports.

Because Lynch would not define what he meant by "insider money," we decided to focus on donations from lobbyists and corporate PACs.

Cicilline received $1.16 million in the first and second quarters from more than 750 donors, more than half of whom gave $1,000 or more. That included donations he was able to transfer from his mayoral campaigns. Of that, roughly $44,000 came from Rhode Island and federal lobbyists.

How did we arrive at that number?

First, we took the contribution lists and cross-referenced them with the secretary of state's list of 2010 registered Rhode Island lobbyists.

That tally came to about $41,500, including donations we could definitively attribute to registered lobbyists and people we could identify as the lobbyists' immediate family. We acknowledge that there may be others, but we only included the ones we could confirm.

Next we contacted the nonpartisan Center for Responsive Politics in Washington. The group compiles lists of contributions made by a variety of groups including Washington lobbyists. According to their data, Cicilline received $2,400 in donations from federal lobbyists during the first quarter. The center has not yet completed its second-quarter calculations.

Together the donations by state and federal lobbyists totaled around $44,000, or just under 4 percent of his total contributions.

Lynch also said that Cicilline received contributions from "corporate PACs." Our review showed that of the almost $35,000 Cicilline accepted from Political Action Committees this year, only about $6,000 or so came from so-called "corporate PACs," which we defined as a political committee directly associated with a corporate entity, such as a law firm. We did not include those affiliated with ideological causes such as the Gay & Lesbian Victory Fund, which also gave to Cicilline.

Add the lobbyist and corporate PAC contributions and you get just under $50,000. That's roughly 4.3 percent of the $1.16 million he accepted this year. It's hardly the "hundreds of thousands of dollars" that Lynch talks about.

But remember, that tally doesn't include the third group that Lynch rails against, the "insider[s]." Cicilline's first- and second-quarter filings clearly show he is accepting money from many well-known Rhode Island political and business leaders. These are, after all, the types of people who generally donate to candidates.

The more recent filing also shows he received contributions from donors as varied as "Family Guy" creator -- and RISD graduate -- Seth MacFarlane, Patriots owner Bob Kraft and Boston event planner, Bryan Rafanelli, a Warwick native who has been mentioned lately in news reports as reportedly overseeing former first daughter Chelsea Clinton's nuptials.

Does Cicilline, who stressed the need to "break the connection between money and politics," accept money from lobbyists, PACs and insiders? Yes. But Lynch's unwillingness to define what he means by "insider," makes it impossible to do an exact calculation. And based on the limited information we have now, his insistence that Cicilline continues to receive "hundreds of thousands of dollars" can't be verified.

Now let's take a look at Lynch's first- and second-quarter federal filings. They reveal that of the almost $186,000 he accepted in contributions from about 160 donors (he also loaned himself $100,000), approximately $7,500 of it came from lobbyists, with all but $1,000 from Rhode Island lobbyists.

It does not appear that he took any money from so-called "corporate PACS," though he did receive several union contributions. Add it all up and the sum of donations Lynch accepted from lobbyists equals about 4 percent of the total contributions he received.

Cicilline's pockets may be far deeper than Lynch's, but the percentage of donations each of them received from these groups is roughly the same: 4 percent.

(And by the way, it's clear that Lynch took money from well-known business and political leaders, the so-called "insider money," that he criticizes Cicilline for accepting).

In the end, Lynch made serious accusations and refused to back them up.  

If he provides us with more information, we'll revisit this item, but for now it gets a Barely True.
 
Editor's note: This statement was rated Barely True when it was published. On July 27, 2011, we changed the name for the rating to Mostly False.
Press Release, Bill Lynch for Congress Campaign, "Lynch Slams Cicilline for Funding Campaign with Lobbyist and Special Interest $$$," July 15, 2010

Federal Election Commission, First and Second Quarter Campaign Finance Reports, David N. Cicilline, William Lynch

The Center for Responsive Politics, statistics on election contributions by registered federal lobbyists, accessed July 16, 2010

Rhode Island Secretary of State, Database of registered state lobbyists, accessed July 16, 2010

Interview, FEC Spokesman Christian Hilliard, July 16-26, 2010
The Providence Journal, "Cicilline leads in fundraising for 1st Congressional District," April 18, 2010
Browse the Truth-O-Meter
More by Cynthia Needham
Support independent fact-checking.
Become a member!
In a world of wild talk and fake news, help us stand up for the facts.