Stand up for the facts!
Our only agenda is to publish the truth so you can be an informed participant in democracy.
We need your help.
I would like to contribute
Vows to keep Georgia's race for governor "civil" and focused on the "positive."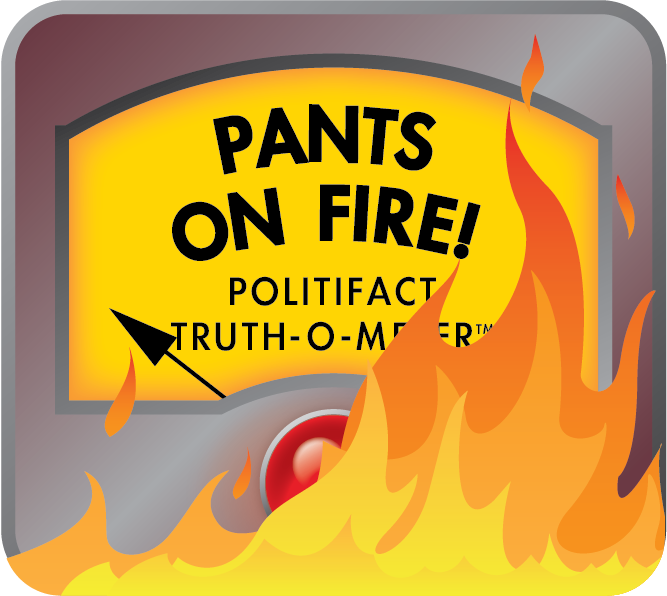 Candidates claims to run "civil" campaign veer off track
Well, everybody seemed to be on the same page when it all started.

The 3-month-old race between former Gov. Roy Barnes, a Democrat, and former Congressman Nathan Deal, a Republican, to determine who will become Georgia's next governor was to be a civil affair, hard-focused on the key issues. Or, so said both campaigns at the outset.

Just listen to Deal spokesman Brian Robinson in a Sept. 13 metro Atlanta television interview:

"They [voters] want a positive vision and Nathan Deal will offer [that] in tone and in message."

Or Barnes himself in an Aug. 11 TV interview:

"You know, it's a Southern tradition to be civil and polite. … just because we have differences, doesn't mean that we have to call each other names."

Oh really now?
We thought today -- four days before Election Day -- would be a good time to look back at those lofty campaign goals as the governor's race nears the finish line. Voters go to the polls on Tuesday to choose between Deal, Barnes or Libertarian John Monds.
And they'll have to wade through a lot of noise from one of the nastiest campaigns in recent Georgia history to cast their ballots for the state's next chief executive.
Here are a few of the campaign's lowlights, brought to you by the campaigns and their Republican and Democratic surrogates:
--  Dale Peterson, a failed GOP candidate for Alabama's agriculture chief, weighs in with a YouTube video for Deal on behalf of the Republican Governors Association.
Wearing a white cowboy hat and brandishing a vintage lever-action rifle across his shoulders, Peterson reminds viewers that Georgia voters fired Barnes in 2002 after one term in office: "He screwed things up so badly y'all chunked him out."
Peterson adds: "He's just the same old amb'lance chaser he's always been."
-- The Barnes camp enlisted its own cast of colorful rural types in a television ad that featured two old geezers sipping coffee in a folksy cafe. They incrementally ramp up the trash talk as they bash Deal. Finally one of them delivers a zinger:
"He's slippery as a bag of snakes," one man intones as the pair breaks into howls of laughter.
And those were just warm-up exercises in character assassination that prefaced what was to become outright fabrication by both camps.
-- The Barnes camp conceded that it added fake audio questions to the soundtrack of a TV ad that shows Deal leaving a debate, apparently trying to evade reporters.
"Why won't you answer questions?" a male reporter appears to yell at Deal in the ad. Then a woman yells: "Why won't you answer questions?" Trouble was, those reporters did not exist. The Barnes camp simply added audio to make the footage appear more dramatic.

-- The Deal camp, meanwhile, ran a TV ad showing a "quote" from a Barnes campaign aide that was never uttered. The ad quoted Barnes spokeswoman Anna Ruth Williams saying, "Barnes represented the child molester." She never said those words. The Deal campaign later attributed the quote to an "Ann Williams."

And then there were the just-plain-awful, highly misleading attacks by both camps on the other candidate's voting records two decades back:

-- In one, Barnes accused Deal of trying to weaken Georgia's rape shield law. PolitiFact Georgia earlier ruled that Half True because it left out critical context. A male narrator in the ad asks viewers to consider "How many rapes would go unreported?" if the rape shield law had been weakened.

-- Deal, meanwhile, accused Barnes of trying to make it more difficult to convict child molesters. PolitiFact Georgia ruled that one Barely True, finding it contained only a trace of truthfulness. "Barnes voted against a bill in the state Senate that would have made it easier to gain convictions in child abuse cases," Deal said in a press release.
University of Georgia political scientist Charles Bullock said this year's campaign is one for the books when you rate it on the Nastymeter.
"It's unprecedented for Georgia," Bullock said. "It's been the harshest campaign we've seen for governor."

Much of the uncivil behavior was predictable. Both campaigns had huge war chests, and well-heeled allies on both the Democratic and Republican fronts were more than willing to join the fray. Polls have shown the race relatively close, which always makes for a bruising campaign. And both Barnes and Deal have long political records each side can target.

Kennesaw State University professor Kerwin Swint, who teaches a class on campaigns and elections, said Barnes and Deal have resorted to attack ads for a simple reason: They work.

"It does with regular voters because they're more likely to pay attention," said Swint. "It puts attention on the other candidate's vulnerability."

But it also leads to an uninformed electorate, numbed by the endless attacks and counterattacks. Somewhere amid it all, the real issues confronting Georgia get lost.

Smoke is rising from this gubernatorial battleground, and it long ago obscured both camps' vows to run a "civil" and "positive" campaign. The race has been about as uncivil and negative as they come.

We give both the Deal and Barnes campaigns our lowest rating: Pants On Fire.
Telephone interview with Barnes campaign spokeswoman Anna Ruth Williams, Oct. 25, 2010

Telephone interview with Kennesaw State University professor Kerwin Swint, Oct. 27, 2010

Telephone interview with University of Georgia professor Charles Bullock, Oct. 27, 2010

E-mail from Barnes campaign spokesman Emil Runge, Oct. 26, 2010

Roy Barnes in TV interview with Channel 2 Action News, Aug. 11, 2010

Savannah Morning News, "Barnes, Deal bash each other with hard-hitting ads," Oct. 16, 2010

Nathan Deal for Governor television ad, "How"
WXIA-TV, "Deal's anti-Barnes ad"
Nathan Deal campaign spokesman Brian Robinson, television interview with WGCL-TV

Peterson ad:

Bag of snakes ad:
Browse the Truth-O-Meter
More by Eric Stirgus
Support independent fact-checking.
Become a member!
In a world of wild talk and fake news, help us stand up for the facts.