Stand up for the facts!
Our only agenda is to publish the truth so you can be an informed participant in democracy.
We need your help.
I would like to contribute
Sunday liquor sales could generate $3.4 million to $4.8 million a year in additional sales tax revenue for Georgia.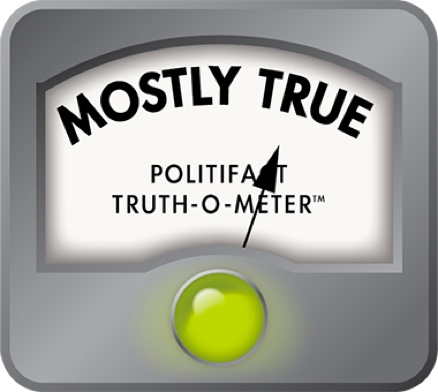 Georgia can bring in big bucks by ending booze ban, group says
Each year, a new round of a seemingly age-old debate takes place at the Georgia Capitol, and 2011 has been no exception.

Should Georgia lawmakers end the Sunday ban on the sale of alcohol in stores?

After Gov. Sonny Perdue and his threatened veto of Sunday sales legislation left office in January, supporters of the change took heart. But last week, state Senate leaders said there wasn't enough support in the Republican-led chamber to end the ban. Some lawmakers oppose ending the ban for moral reasons. Proponents of "takeout "alcohol sales hope to persuade lawmakers Wednesday with a rally at the Gold Dome.

One group that wants to end the ban made its case to legislators in a recent op-ed in The Atlanta Journal-Constitution. The Distilled Spirits Council of the United States, a Washington, D.C.-based group that says it represents many of the nation's leading liquor manufacturers, says Georgia can add millions of dollars to its coffers from the sales taxes it would collect from people buying alcohol on Sundays.

"Georgia stands to generate $3.4 [million] to $4.8 million in additional state tax revenues per year simply by repealing this outmoded ban," wrote the group's vice president, Ben Jenkins.

A PolitiFact Georgia reader was dubious that there would be an increase in liquor sales on Sunday since Georgians are already trained to make their purchases on Saturdays. He asked us to check out the council's math.

Georgia collects about $170 million a year in alcohol beverage taxes, according to an Atlanta Journal-Constitution report in 2009. Alcohol can be consumed at many sports events, restaurants and bars on Sundays, but it can't be sold in grocery or liquor stores. Connecticut and Indiana are the only states that currently ban Sunday sales of all three types of alcohol: beer, wine and liquor.

The Georgia Department of Revenue has not studied the potential economic impact of ending the Sunday takeout ban, a spokesman said.

Mark Stehr, an associate professor of economics at Drexel University in Philadelphia, has done several studies on the subject in recent years. His research shows there is a spike in all forms of alcohol sales on Sundays.

"In most cases, people will plan around [a Sunday ban]," he said, "but some people forget or may be doing something with their kids and can't buy on Saturday."

The Distilled Spirits Council produced a four-page report that breaks down how it came up with its estimate. First, its study looks only at sales of liquor, not beer or wine. It used data from four states that relaxed their Sunday alcohol sales to help estimate the potential increase in Georgia. Those states, Delaware, New York, Oregon and Pennsylvania, experienced statewide increases in sales between 5.8 and 9.5 percent. In order not to oversell the potential economic benefit, the council went with a 5 to 7 percent estimate.

Using that 5 to 7 percent estimate, the council concluded there would be an increase of between 181,250 and 253,750 9-liter cases sold in Georgia a year. The council used Georgia's 4 percent sales tax rate and added several state and local taxes to estimate that Georgia's revenue from liquor sales would rise $3.4 million to $4.8 million a year.

So what about this estimated 5 to 7 percent increase in sales? Is it correct? We asked around.

Texas has studied the potential economic impact of allowing off-site consumption of alcohol. Its data shows the increase would be about 3.6 percent a year. Colorado lawmakers lifted a decades-old ban on Sunday liquor sales in 2008, boosting the state's excise tax by 7 percent, USNews.com reported.

A 2007 study for the National Tax Journal by Stehr reported the average state saw a per capita increase in the sales of beer and spirits of 4.1 percent and 5.2 percent, respectively, after repeal of a Sunday sales ban. The council sent us that report to support its conclusion.

Stehr, however, has since updated his estimate, based on additional data from states that have eased their Sunday rules. He found that states experience about a 3 percent increase in liquor sales when a takeout ban is lifted.

"I think it's unlikely," Stehr said of the council's 5 to 7 percent estimate, "but it's not completely out of the realm of possibility."

The studies we found all show alcohol sales increase after a repeal. Some reports show a 5 to 7 percent increase in liquor sales is within the range of possibility, but Stehr believes it would likely be a bit lower. Other states, like Texas, also use lower estimates. With that caveat, we'll be cautious about the council's estimate that ending the takeout ban will result in an annual increase of $3.4 million to $4.8 million in taxes in the state of Georgia. It appears safe to say sales tax revenue would increase; the only question is by how much. Therefore, we rate the claim as Mostly True.
The Atlanta Journal-Constitution, "Pro and Con: Should Georgia allow retail alcohol sales on Sunday," Feb. 14, 2011
The Atlanta Journal-Constitution, "Could booze boost local economy?," Feb. 15, 2009

Distilled Spirits Council of the United States, "Policy Analysis, Sunday Sales and Georgia."
National Tax Journal, "The Effect of Sunday Sales Bans and Excise Taxes on Drinking and Cross-Border Shopping for Alcoholic Beverages," March 2007
The B.E. Journal of Economic Analysis and Policy, "The Effect of Sunday Sales of Alcohol on Highway Crash Fatalities," 2010
Telephone interview with Drexel University associate economics professor Mark Stehr, Feb. 21, 2011

Telephone interview with David Ozgo, chief economist, Distilled Spirits Council of the United States, Feb. 18, 2011
Browse the Truth-O-Meter
More by Eric Stirgus
Support independent fact-checking.
Become a member!
In a world of wild talk and fake news, help us stand up for the facts.