Get PolitiFact in your inbox.
The Providence teacher contract "is one of the longest in the country."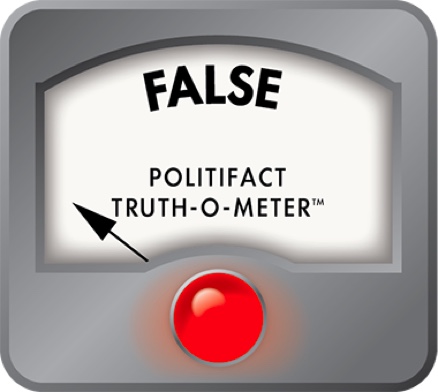 Providence Mayor Taveras says the city's teacher union contract is one of the longest in the U.S.
Bigger isn't necessarily better. Quality is sometimes better than quantity.

Providence Mayor Angel Taveras alluded to that when the city's teachers' contract came up for discussion during the May 15 edition of WPRI-TV's "Newsmakers" program, which was taped May 12.

Host Tim White was asking about problems in the School Department and the difficulty of getting rid of bad teachers, citing the case of one woman who was put on paid leave after being accused of drinking on the job and taking students home with her to do her housework.

"From your perspective," White asked, "is the villain here an overly restrictive union contract that makes it hard to terminate teachers, or is it bad management that fails to cross the T's and dot the I's and get things done?"

"I think it's both," the mayor said. "I think it's both in the sense that the contract is very restrictive. It's one of the longest in the country and needs to be changed. That's one thing. But the second thing about it is that we also need to follow through. And some of these things, in terms of following through, they're not easy. But they're necessary. …  And that's not just in terminations, but overall."

We were intrigued by his statement that the teachers' contract is "one of the longest in the country."

We asked our usual question -- "Is that true?" -- but it also prompted us to ask, "Who would keep track of something like that?"

So we contacted Taveras' office.

Taveras spokesman David Ortiz said the mayor misspoke. He meant to say that it's one of the longest in Rhode Island, not the nation.

Asked why the contract length matters, Ortiz said in a statement: "The contract is complex and contains many constraints on management."

"For example, the contract has language that now creates the shortest teacher work year in the state, the shortest school instructional day permitted under state regulations, zero mandatory professional development hours built into baseline salary, a requirement that teachers be paid at $25 per hour for professional development, and 20 sick days that are allowed to accrue if unused," said Ortiz. "The mayor's position is that the constraints built into the current contract are a barrier to education reform."

Ortiz sent us to the website of the Rhode Island Association of School Committees, which has copies of contracts from 32 local school districts.

He opened them in a Microsoft Word file and did a word count -- not a precise gauge, but close enough. We did the same and came to the same conclusion he did. Providence's teachers' contract is the second-longest in the database, at 31,888 words, or about 90 pages(depending on the formatting). Only the Central Falls contract is longer, at 33,014 words, or roughly 97 pages.

To put that in context, the contracts in Warwick, Exeter-West Greenwich and West Warwick are in the 25,000- to 30,000-word range.

New Shoreham and Little Compton have the shortest agreements -- both under 9,000 words or under 30 pages or so.

But is it possible that Providence's is one of the longest nationwide?

We found a PDF file of the latest contract covering the Los Angeles school system. It runs 349 pages -- nearly four times longer than Providence's 90 or so pages. Boston's is more than 250 pages.

Robert Walsh, executive director of the National Education Association of Rhode Island, which does not represent Providence teachers, said the contracts in Worcester and Springfield are well over a hundred pages.

Having a long contract "is an interesting but possibly meaningless distinction," said Walsh, because a contract may simply carry over a lot of provisions that are no longer relevant or may act like a personnel handbook. And a contract "that is longer and clearer may be easier to maintain than one that is short and pithy."

But Timothy Duffy, executive director of the Rhode Island Association of School Committees, had a different view.

"The bigger the contract, the bigger the opportunity for a grievance to be filed," Duffy said. As both sides keep adding to an agreement, "there are probably provisions that conflict with one another" and there are probably more cases in which the school committee has given up some of its management rights to the union.

In any event, it seems clear that Providence's teachers' contract is far from one of the longest in the nation, and Taveras' office was quick to say that the mayor misspoke.

If he had said it was one of the longest in Rhode Island, we would give him a True. But his statement was far more sweeping than that, so we rule his statement False.

(To comment or offer your ruling, visit us on Facebook.)
WPRI.com, "Newsmakers 5/13: Angel Taveras," accessed May 13, 2011

Email and interviews, David Ortiz, spokesman, Providence Mayor Angel Taveras, May 16 and 17, 2011

NTLong.com, "Collective Bargaining Electronic Resource 2011, Rhode Island School Departments," accessed May 17, 2011

UTLA.net, "2008-2011 Agreement, Los Angeles Unified School District and United Teachers Los Angeles," accessed May 19, 2011.

BTU.org, "Contract 2006-2010: View and Download," Boston Teachers Union, accessed May 19, 2011

Interview, Robert Walsh, executive director, National Education Association Rhode Island, May 19, 2011
Interview, Timothy Duffy, executive director of the Rhode Island Association of School Committees, May 19, 2011
Browse the Truth-O-Meter
More by C. Eugene Emery Jr.
Support independent fact-checking.
Become a member!
In a world of wild talk and fake news, help us stand up for the facts.