Stand up for the facts!
Our only agenda is to publish the truth so you can be an informed participant in democracy.
We need your help.
I would like to contribute
The Wisconsin Department of Corrections is considering implementing mandatory physical fitness testing for security staff.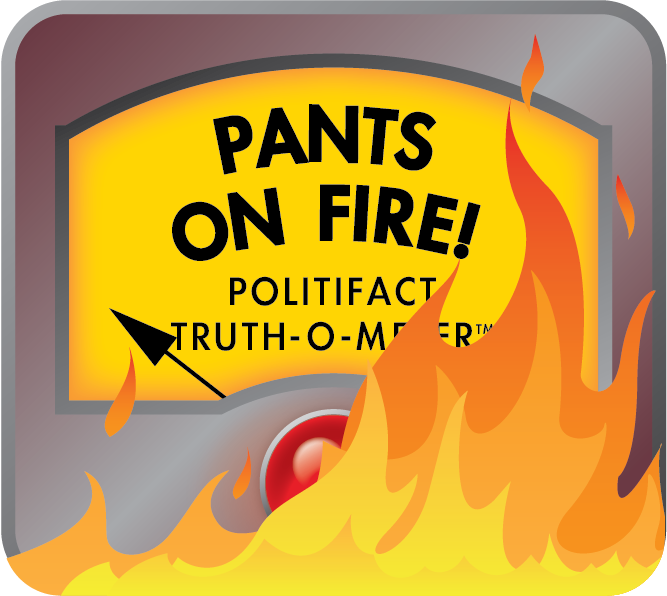 Email claims physical fitness tests will be required for Wisconsin Department of Corrections staff
A fake story purporting to be from the Milwaukee Journal Sentinel's website got thousands of workers at the state's Department of Corrections buzzing.

And then re-buzzing.

Some 10,000 employees of the state agency that oversees prisons received an email on Sept. 6, 2011, that included a "story" with the byline of Jason Stein, a reporter in the newspaper's Madison Bureau. It looked like a JSOnline story, down to the same font and similar layout.

The headline: "Dept. of Corrections considering yearly physical fitness testing."

The item went on to say the department was considering new testing for "security staff" beyond what's administered when they are hired. It even included a fake quotes from the department's actual spokeswoman, Linda Eggert.

All of this would no doubt come as a surprise for state employees.

Many are already anxious about their jobs in the wake of a new state law pushed by Gov. Scott Walker greatly limiting collective bargaining for most public workers. And there are fitness tests at the time someone is hired. An applicant must clear a number of hurdles -- including a fitness test that consists of push-ups, sit-ups and a run. The standards vary depending on the age and gender of the applicant.

So, an authentic-looking story could well get them wondering: Are regular push-up tests coming for prison guards already on the job?

There's only one problem.

The story wasn't published by JSOnline.com and the Corrections Department says the claims in it aren't true. It's another email hoax.

Because so many people receive chain emails, PolitiFact checks them out.

PolitiFact's national site has evaluated 100 chain emails. Of the claims, 28 were rated False and 51 were rated Pants on Fire. Some of them are items such as one claiming the federal government is going to make you get rid of your light bulbs next year (Pants on Fire). Or that members of Congress and their families are exempt from repaying student loans (likewise).

At PolitiFact Wisconsin, we looked at a chain email that -- also using a fake JSOnline story -- said Walker had hired convicted Assembly Speaker Scott Jensen to oversee a raid on the state employee retirement system to help balance the state budget. That email wound up, briefly, on a teachers union website in Little Chute before the hoax was revealed.

We rated it Pants on Fire. Anyone sensing a trend?

As for the new email, the agency first heard about it the morning of Sept. 6, 2011, when an employee from the Prairie du Chien prison contacted administrators in Madison, said Department of Corrections spokesman Tim Le Monds.

That afternoon, the agency sent an email to all employees trying to set the record straight.

"Enclosed is a 'report' that some of you may have received or seen. I want you to know that this report is false and has no merit or truth to it whatsoever," wrote corrections secretary Gary Hamblin. "No one from the Secretary's Office had a discussion about this topic with any reporter nor is the issue of physical fitness testing being considered."

Hamblin tried to close the door on this issue. But the fake story was pasted into his email which suggested it had actually been published.

On Sept. 7, 2011, the secretary's office tried again.

"To further clarify, neither the Journal Sentinel nor any of its reporter/s was involved in any way in the creation of the 'report' enclosed in the message," wrote Eggert.

The department does not know where the fake email originated and there are no plans to track down the source of the email. "It's a waste of time," Le Monds said.

Our conclusion

A fake JSOnline.com was emailed around the Department of Corrections saying that prison guards could face fitness testing. The story was never published. And the department says there are no plans for such tests. Pants on Fire.
Milwaukee Journal Sentinel, "Fabricated story makes rounds at Department of Corrections," Sept. 7, 2011

PolitiFact Wisconsin, "A chain email claims Gov. Scott Walker hired convicted Assembly speaker Scott Jensen to raid the state employee retirement system to balance the state budget," Jan. 21, 2011

PolitiFact.com summary of chain email claims

Wisconsin Department of Corrections website job application for corrections officer

Emails, interview, Tim Le Monds, Wisconsin Department of Corrections spokesman, Sept. 7, 2011
Browse the Truth-O-Meter
More by James B. Nelson
Support independent fact-checking.
Become a member!
In a world of wild talk and fake news, help us stand up for the facts.