Stand up for the facts!
Misinformation isn't going away just because it's a new year. Support trusted, factual information with a tax deductible contribution to PolitiFact.
I would like to contribute
Says Texas economy is about 30 percent larger than Australia's.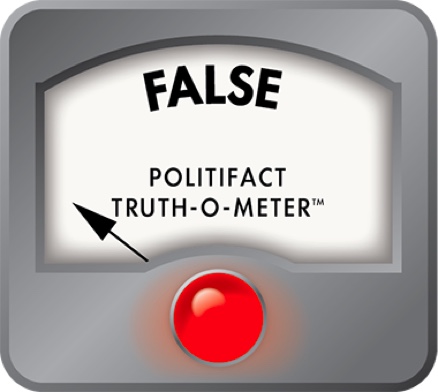 Larry Kilgore says Texas economy is about 30 percent larger than Australia's
As tens of thousands of signatures piled up on a petition for Texas to withdraw from the United States, Larry Kilgore of Arlington told The New York Times that the state could stand on its own.

"Our economy is about 30 percent larger than that of Australia," Kilgore said in a Nov. 23, 2012, Times news story.

We decided to check that claim and one from the petition itself, which said Texas "is the 15th largest economy in the world." That's True.

First, we set aside pretty much all considerations of practicality, because secession would upend a number of factors affecting the Texas economy. Besides, as Austin American-Statesman humor writer John Kelso observed in a Dec. 8, 2012, column, nearly 25 million Texans hadn't signed it.

Kilgore has run for numerous offices in Texas since 2004 as a pro-secession candidate. His basis for this statement, he told us by phone, was a comparison of nations' gross domestic product to that of Texas.

GDP is the most-used measure of national economic output, defined as the market value of the goods and services produced by labor and property within the country.

Kilgore said he drew his numbers from NationMaster, a Sydney, Australia-based website that compares nations and U.S. states on matters from health and crime to economy, using data from many sources to generate lists and graphs.

NationMaster's Australia page gives the country's GDP as $606 billion, citing "Economic Importance, 1998" as its source. The site's Texas page gives the gross state product as $881 billion, citing U.S. Bureau of Labor Statistics information from March 2006.

So although the numbers are both presented as current data on the website, and they show Texas' GDP to be 45 percent larger than Australia's, they appear to represent the Texas economy in 2006 and the Australian economy in 1998.

"Are you serious? My goodness," Kilgore said, when we asked if he'd known the site was using data that old. "I guess we need some more updated numbers." He had not looked at the sources, he said, and didn't do further research.

The Texas state comptroller's office annually calculates where Texas would rank globally if it were a nation. Spokesman RJ DeSilva told us by email that the comptroller uses the GDP calculated for Texas by the federal Bureau of Economic Statistics and sent us the 2011 figure: $1.3 trillion.

By phone, bureau spokesman Thomas Dail suggested we compare the Texas figure to national GDP calculated with current prices in U.S. dollars. That would be "conceptually consistent," he said.

Dail guided us through the steps of generating the Texas statistics on his agency's website. Separately, we found a fact sheet from the Australian Department of Foreign Affairs and Trade with the country's annual GDPs using current prices and U.S. dollars.
GDP in $US billion

2007

2008

2009

2010

2011

1,147.404

1,209.267

1,129.537

1,222.904

1,308.132

944.8

1,033.5

976.0

1,242.1

1,487.4

Who's bigger?

Texas

21% bigger

Texas

17% bigger

Texas

16% bigger

Australia

2% bigger

Australia 12% bigger


The bureau's data and the Australian government's numbers show that Texas' GDP was larger than Australia's in 2007 through 2009, but not in 2010 or 2011. For 2011, Australia's GDP of $1.487 billion was 12 percent larger than Texas' $1.308 billion GDP.

Our ruling

Kilgore said Texas' economy is 30 percent larger than Australia's, but that was based on mismatched, outdated figures. We rate his statement as False.
The New York Times news story, "With Stickers, a Petition and Even a Middle Name, Secession Fever Hits Texas," Nov. 23, 2012

Telephone and email interviews with Larry Kilgore, Dec. 5-18, 2012

Email interviews (excerpted) with Peter Allison, economic consultant to Kilgore campaign, Dec. 17-18, 2012

Email interviews with RJ DeSilva, spokesman for Texas comptroller's office, Dec. 6-14, 2012

Telephone and email interviews with Thomas Dail, public affairs specialist at U.S. Bureau of Economic Analysis, Dec. 10-18, 2012

Email interviews with Matthias Rumpf, chief media officer for Organization for Economic Cooperation and Development, Dec. 11-12, 2012

Email interview with Susan Fridy, senior manager for public affairs for Organization for Economic Cooperation and Development, Dec. 14, 2012

Email interviews with Paulina Acuna, communication officer, Office of the Statistician and External Engagement at the Australian Bureau of Statistics, Dec. 16-17, 2012
Browse the Truth-O-Meter
More by Sue Owen
Support independent fact-checking.
Become a member!
In a world of wild talk and fake news, help us stand up for the facts.