Stand up for the facts!
Our only agenda is to publish the truth so you can be an informed participant in democracy.
We need your help.
I would like to contribute
Says a federal judge "sanctions Tennessee 'birther' lawyer … for bringing a frivolous lawsuit."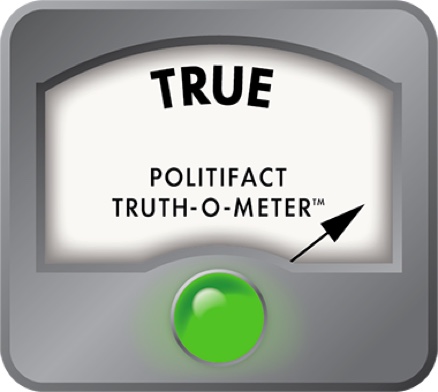 Birthers sanctioned by federal judge for 'frivolous lawsuit,' claims Tennessee Democratic Party
The "birthers" – people who contend President Obama is not a "natural-born citizen" and therefore ineligible to be President -- are back in the news, right here in Tennessee.

The Tennessee Democratic Party issued a press release Tuesday, just as the Republican National Convention was getting underway, noting that sanctions were imposed against the plaintiffs in a federal court lawsuit in Memphis that essentially sought to block Obama's name from this year's election ballot in Tennessee.

The lawsuit was dismissed by U.S. District Judge S. Thomas Anderson in Memphis on June 20 after he concluded that none of the plaintiffs had established sufficient legal standing to assert their claims.

On Aug. 24, Judge Anderson granted a motion by the defendants, including the Tennessee Democratic Party, to sanction the plaintiffs for bringing a case in which their attorney, Van Irion of Knoxville, "knew or reasonably should have known that the claims in this case had no basis in law," according to the judge's order.

That order of sanctions was the subject of the party's press release, which reported that not only had the judge dismissed a "birther" lawsuit but had sanctioned Irion "for bringing a frivolous lawsuit."

Irion is a Knoxville lawyer who, according to its website, co-founded Liberty Legal Foundation, which operates out of the same West Knoxville office suite as his law office. Irion is also listed as the foundation's president and lead counsel. The website says the foundation has three big issues: "Obamacare," immigration and the President's legal status as a citizen.

Liberty Legal and three plaintiffs – John Dummett, Leonard Volodarsky and Creg Maroney – originally filed a lawsuit in state court in Memphis against an entity called the National Democratic Party of the USA Inc. (which apparently doesn't exist). Irion later added as defendants the Democratic National Committee, the Tennessee Democratic Party, U.S. Rep. Debbie Wasserman Schultz (current chair of the Democratic National Committee) and state Democratic Party Chairman Chip Forrester.

Irion charged that the defendants violated state fraud statutes by falsely representing that Obama is qualified to be President, because he is not a natural-born citizen, and they should be blocked from filing papers with the secretary of state that will place his name on the Tennessee ballot.

The defendants successfully moved the case into federal district court in Memphis, where, after several months, Judge Anderson dismissed it in June. The defendants then filed the motions for sanctions against the plaintiffs. The judge issued his ruling on the motions Aug. 24, holding Irion personally accountable for a share of the defendants' attorneys fees. Irion says he will ask the judge to reconsider and, failing that, will appeal the sanction order.

The Democrats' press release is correct as far as it goes. A federal judge did sanction a Tennessee lawyer who argues that the President's birth disqualifies him from serving – a "birther" in the current highly polarized political environment.

But the judge denied two of the defendants' three motions for sanctions. However, both of the denials were made on more or less technical grounds – one because the defendants' attorneys did not serve Irion with a copy of the sanction motion at least 21 days before it was filed with the court, as required by court rules, and the other because it addressed legal issues that the court did not need to rule on in dismissing the case.

The press release accurately described the tone of Judge Anderson's sanction order, which concludes: "Having determined that counsel for Plaintiff reasonably should have known that all Plaintiffs lacked standing to bring this suit, the Court holds that Plaintiffs' claims were frivolous and without any arguable basis in law. As such, counsel for Plaintiff has multiplied the proceedings in this case unreasonably and vexatiously and should therefore be required to satisfy personally the attorneys' fees reasonably incurred by Defendants because of such conduct."

The Liberty Legal Foundation website added an item Aug. 30 that accused Judge Anderson of lying: "Judge Anderson not only did not address the outright lies of the DNC attorneys, he piled on his own lies in order to personally sanction Van Irion."

Our ruling
The Tennessee Democratic Party wanted to bring attention to Tennessee "birthers" challenging President Obama's citizenship, and did so by pushing a press release claiming the judge found the claims so "frivolous" that he sanctioned the plaintiffs who brought them. We rule the statement True.
Tennessee Democratic Party, press release, Aug. 28, 2012, "Federal Judge Sanctions Tennessee 'Birther' Lawyer"

Order Granting Defendants' Motion to Dismiss, U.S. District Court Western District of Tennessee, Judge S. Thomas Anderson, June 20, 2012

Order Granting in Part, Denying in Part Defendants' Motion for Sanctions, U.S. District Court Western District of Tennessee, Judge S. Thomas Anderson, Aug. 24, 2012

Law Office of Van R. Irion website
Liberty Legal Foundation website
Browse the Truth-O-Meter
More by Richard Locker
Support independent fact-checking.
Become a member!
In a world of wild talk and fake news, help us stand up for the facts.