Stand up for the facts!
Our only agenda is to publish the truth so you can be an informed participant in democracy.
We need your help.
I would like to contribute
"This year's redistricting has been the most open, interactive and transparent redistricting process in Tennessee history."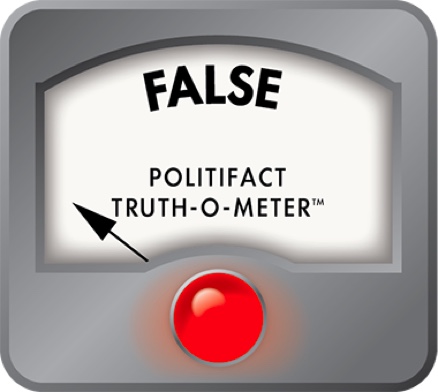 Senate speaker repeatedly claims 2012 redistricting was the most open, interactive and transparent in Tennessee history
It was Senate Speaker Ron Ramsey's mantra – Open! Transparent! – from Jan. 4 when state legislative redistricting plans were first made public through Jan. 13 when they won final legislative approval.

Starting last year, Republican legislative leaders drove home their message that their first time in complete charge of redistricting in Tennessee would result in political boundaries that were "legal and fair" and that the process would be "the most open, interactive and transparent…in Tennessee history." Ramsey said so in various forms -- in a Jan. 4 press release, again nine days later when it passed and again in an email Jan. 27 announcing that street-level maps for the districts were available.

Mark Norris, the Senate Republican majority leader from Collierville, backed up his speaker on Jan. 10 when he presented details of the redistricting plans to the Senate Judiciary Committee for the first time, "It's been an open process."

Despite the rhetoric, Jan. 27 was the first moment in the five-month process of drawing and approving new districts that Tennesseans could zoom in on their homes on the Internet and -- particularly for those living near district boundaries -- determine precisely which state House, Senate and congressional districts they'll be voting in for the next 10 years. That was two weeks after the maps were adopted – too late to contact legislators or appear before a committee to try to alter the outcome. Maps posted Jan. 4 and Jan. 6 were broader "concept" maps with no street-level views.

To nobody's surprise, Democrats accustomed to running redistricting the previous four decades were outraged -- none more so than Memphis Congressman Steve Cohen, who said he was blindsided by the Republican decision to partition Memphis. The Democratic-backed Tennessee Citizen Action called the process "as transparent as a smoke-filled room."

But nonpartisan groups like the League of Women Voters of Tennessee, an organization that encourages informed participation in government, cried foul on what it called the Republicans' "take it or leave it plan." The League said the process "certainly lacks transparency and accountability. We do not … necessarily believe this process is worse than previous legislative efforts. We do believe, however, that the secret discussions which lead to this 'take it or leave it plan' do not serve the public interest."

It's worth noting here that 21 states have created various kinds of independent, bipartisan redistricting commissions the League prefers, but Tennessee has avoided that approach.

Dick Williams, president of the citizens' action group Common Cause of Tennessee, said the 2011-12 redistricting process "was a mixed bag. I couldn't say it was the most open but I wouldn't say it was the least open either. They did set up a process where people could comment but did not make anything available until the last minute about their plans. And for the public to submit any significant suggestions, they had to submit maps for the whole state. The public and even Democratic legislators, except for some information about their individual districts, had very little information until the last week or so of voting on the bills."

Williams a volunteer legislative lobbyist for his organization since the 1970s, said the bottom line is that despite "some aspects" being "a little more open," he believes "it's a stretch to claim that this was the most open process."

Ramsey's contention that the current redistricting was the most open in Tennessee history spans 216 years of statehood, but we need focus only on the last 50 years because the legislature ignored constitutional mandates until courts forced it to redistrict every 10 years starting in the 1960s.

We went to hard-copy clip archives of The Commercial Appeal and the Knoxville News Sentinel to review news coverage of the legislature's redistricting efforts of the 1960s, 1970s, 1980s, 1990s and 2000s. To be sure, the articles underscore that the work of actually drawing the initial maps presented for legislative debate often occurred behind closed doors. But once those first maps were unveiled in each of the previous cycles, there was far more public give and take in the legislative committees and on the House and Senate floors – sometimes drawn out over weeks and months -- than what we saw last month. We found that for each of those decades, there are thick stacks of articles filled with coverage of committee and floor debates and public hearings.

Adam Kleinheider, a spokesman for Ramsey, sent us an email that pointed to an initiative by the House and Senate that gave citizens with online access the basic population data and guidelines citizens needed to draw and submit new maps. "In previous redistricting cycles, only a handful of Tennesseans had access to redistricting data and software," he said.

Kleinheider blamed Democrats for not participating, saying they did not submit ideas until the "last hour of debate on the floor." He says "some of the Democrats' better ideas" were incorporated, that it passed on a "bipartisan vote" and that even Nashville's Democratic Congressman, Jim Cooper, offered praise for "open-mindedness" on the congressional map.

"This redistricting process gave every Tennessean, and every legislator, the opportunity to be involved -- and let good ideas rise to the top," Kleinheider said.

But Kleinheider glosses over requirements for public participation that seem burdensome for even the savviest of citizens; as Common Cause noted, you had to submit technical maps for the entire state -- not just a suggestion that your community be kept intact in the same district.

Some other factors to consider:
--Ramsey appointed only three Senate Republican leaders to draw the Senate maps, a partisan committee that he chaired. His predecessor, the late Speaker John Wilder, in the two previous cycles appointed bipartisan committees (four Democrats and three Republicans in 1991, three Democrats and two Republicans in 2001), meaning that the minority party had participated and was privy to the details. When the Ramsey-appointed, all-GOP Senate panel made public its 2012 plan on Jan. 4, most Democratic senators and some Republicans had not seen it.
--The state House and congressional district boundaries were also drawn by small, all-GOP committees. House Democrats were shown only "concept maps" of their individual districts, but not statewide plans.
--Except for the first organizational meetings of the House and Senate redistricting committees, none of the work of the committees occurred in public. The maps unveiled on Jan. 4 and Jan. 6 were the first seen by the public.
--Lawmakers rushed to passage this year in record time, with little time for public review and input. The legislative maps were unveiled Jan. 4, the congressional maps Jan. 6, and all three were approved Jan. 13. Even Ramsey acknowledged that he did not meet his promise last fall that the new maps would be released by early December.
Ironically, in the last redistricting a decade ago, Republican officials led by Memphis lawyer John Ryder filed a federal court lawsuit on Aug. 30, 2001, asking that a panel of federal judges draw new district lines by Nov. 1, 2001, because passage of new maps in early 2002 would leave the public and potential candidates too little time before the candidate qualifying deadline. The lawsuit was dismissed but there was slightly more time for public review in that cycle than there was in this year's.
Our ruling
Based on a close review of past redistricting -- which has always been much more of an insider's game than it should be -- Ramsey's basic claim that the process was more open, transparent and interactive than any in state history does not hold up.

No matter how many times he repeats it, Ramsey's statement remains False.
Browse the Truth-O-Meter
More by Richard Locker
Support independent fact-checking.
Become a member!
In a world of wild talk and fake news, help us stand up for the facts.